We do not attempt to design objects whose style we find agreeable, but rather to create objects that we would like to use.
Our bottle may appear to be a mere replica of the Campari bottle, but it actually contains all the necessary components of a Campari Tonic, all stacked together.
There's no more need for a tray to bring your glasses to the table: you can carry them in just one hand!
This object, formed using a torch, is made of double-wall borosilicate glass tinted the iconic red that represents the famous apéritif from Milan, the capital of design.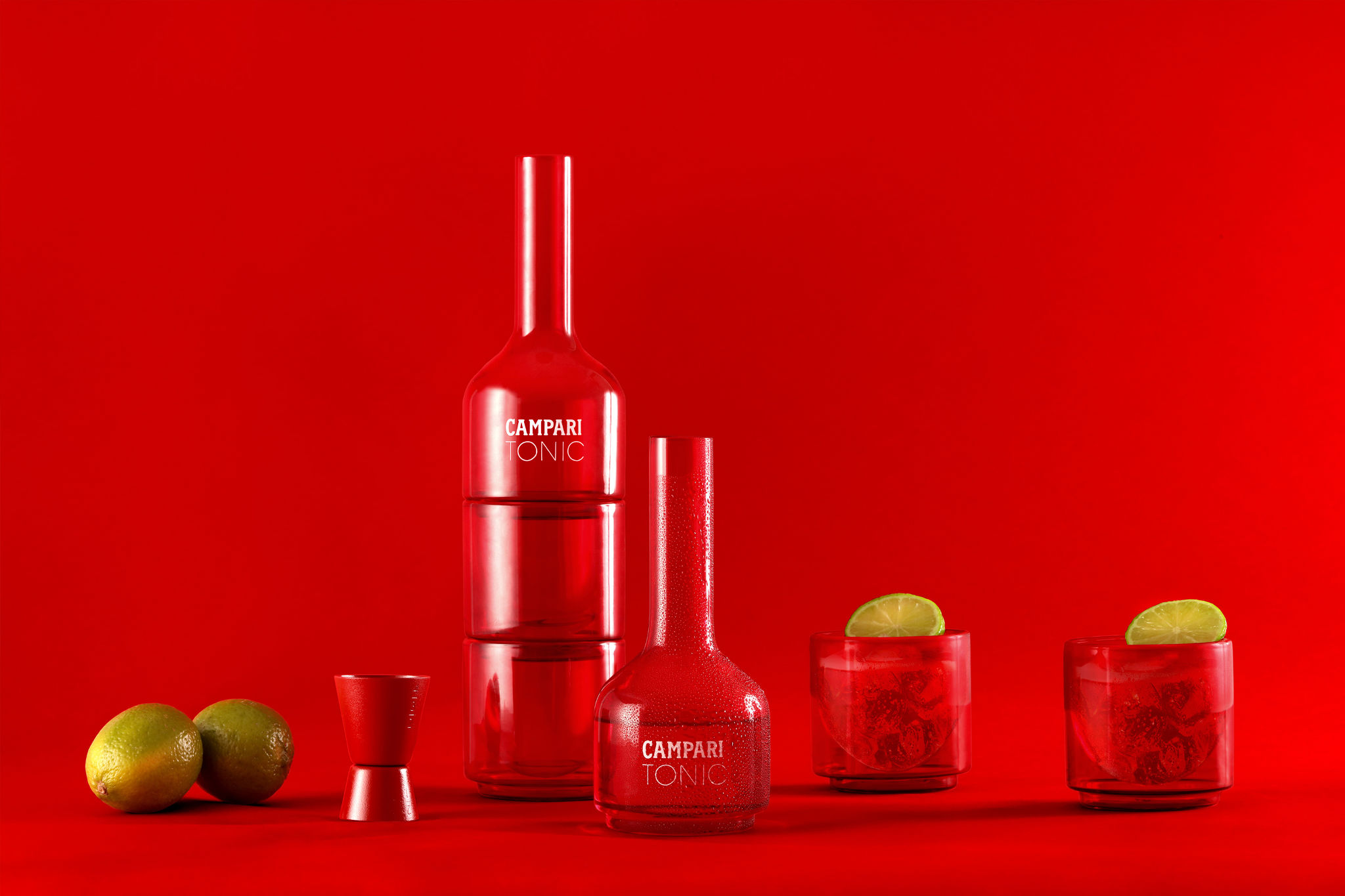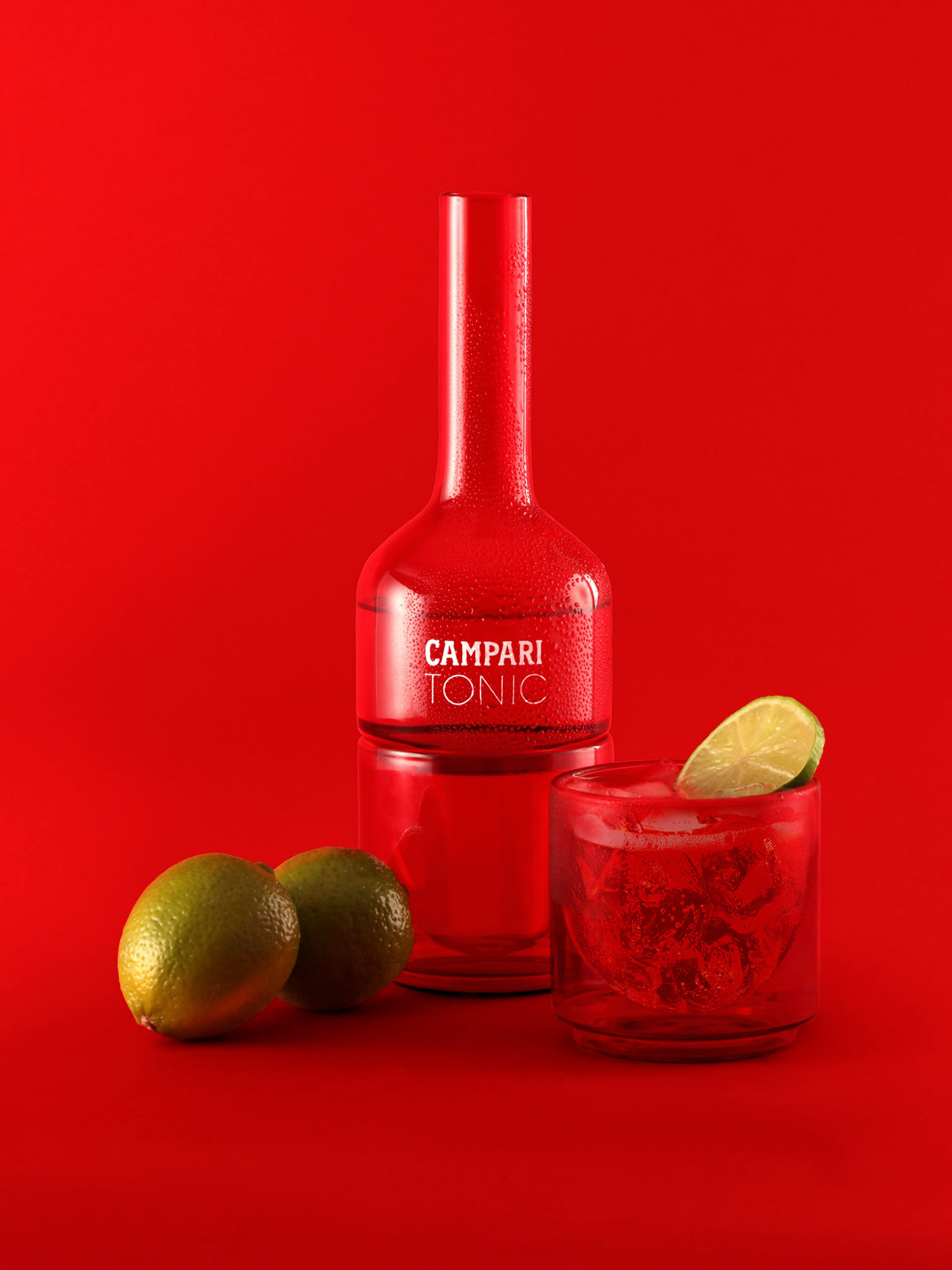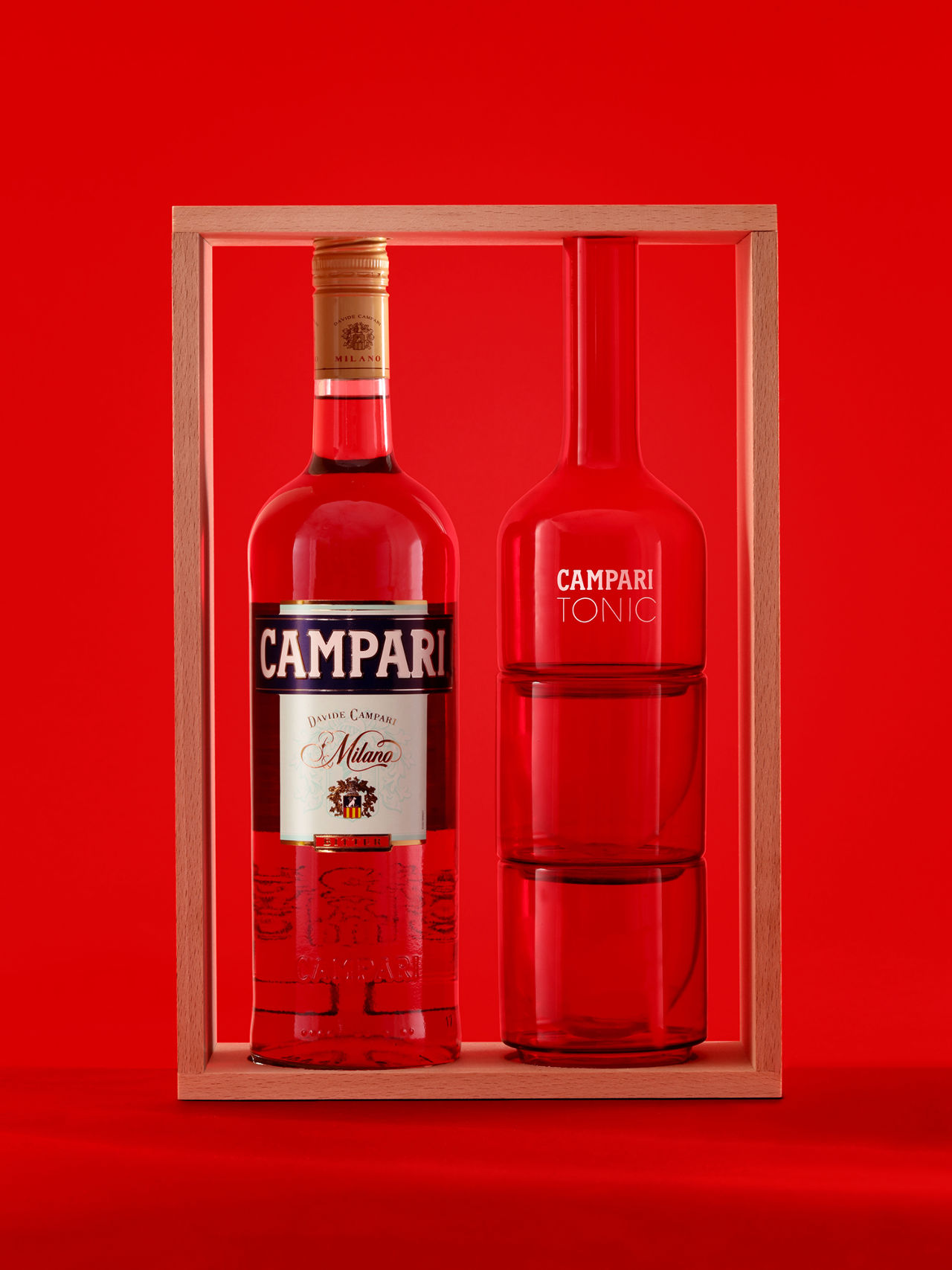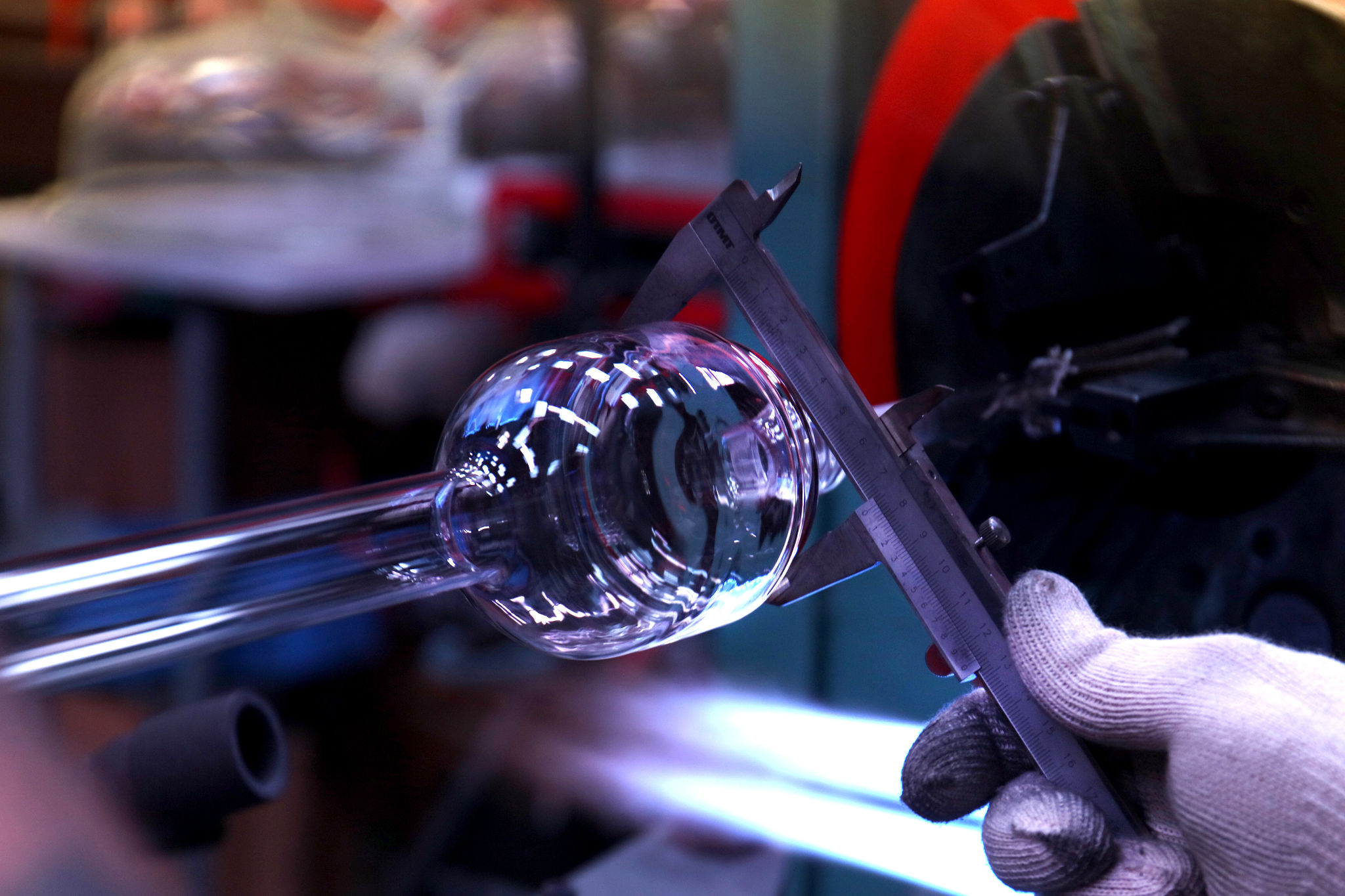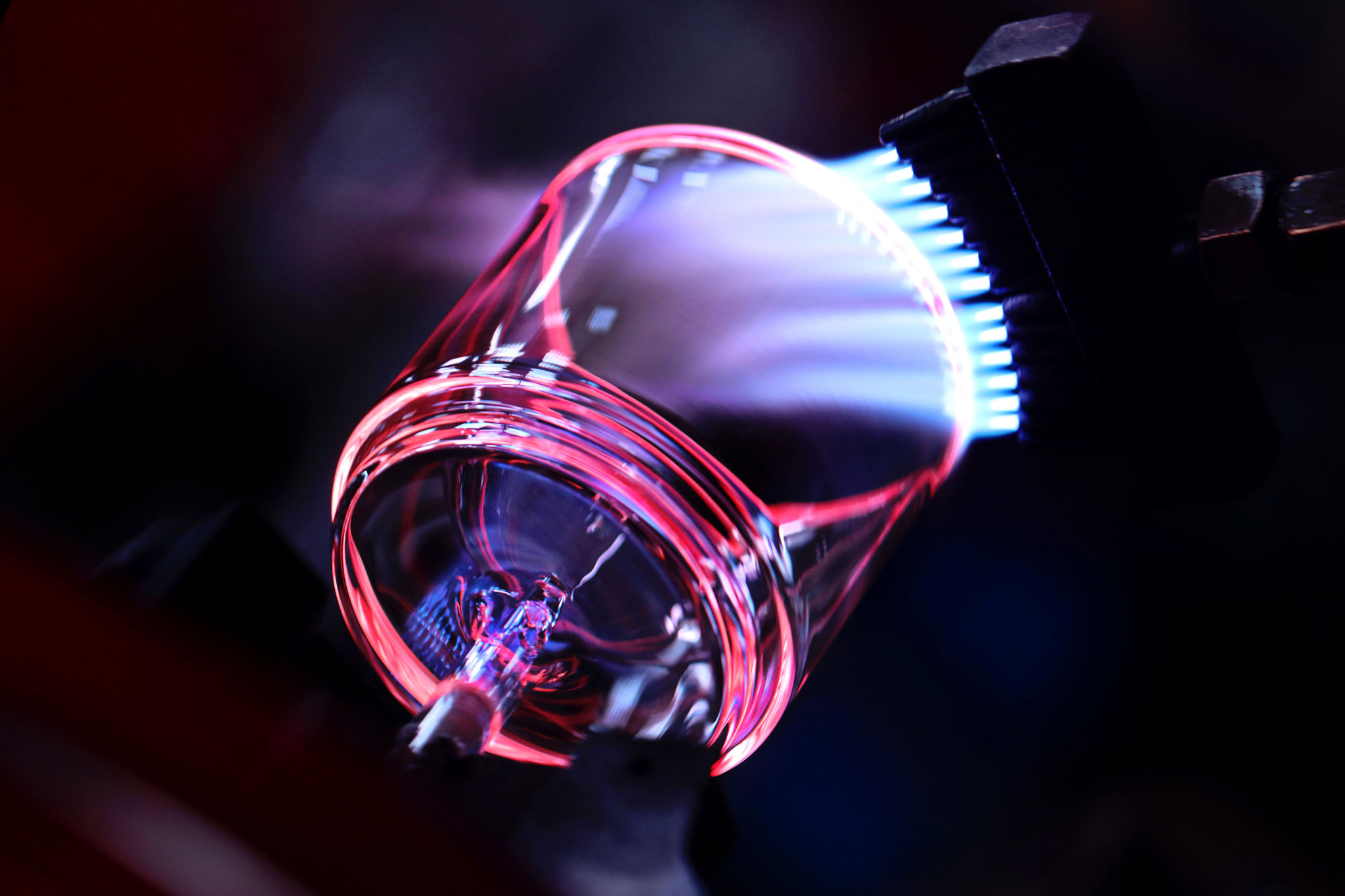 When we have designed a product, then, we usually design the packaging. For once, rather than put this product in a box, we prefered to frame it! A wood frame to enhance the glass transparency and to reveal the intensity of Campari red.