Obersound acoustic panels are designed to improve comfort and intelligibility within an indoor space. Being offered in all Ober?ex decorative surfaces, the perforated Obersound patterns offer an additional functionality to the layout panels: acoustic absorption. 5•5 collaborated with Oberflex for its strategy, its product development, identity, booth design and commercial tools related to Obersound collections. A global design strategy form more than 10 years.
• 2009 : First Obersound collections 
• 2009 : First Catalog Obersound
• 2010 : Gold design medal - Batimat Paris
• 2012, 2016,2018 : Architect@work booths
• 2018 : Obersurfaces booth - "Jouez la matière" 
• 2018/2019 : new customizable collection : Action 5•5
• 2019/2020 : Design & launch of the new Obersound digital configurator
• 2020 : New Obersound Catalog
5•5 managed the artistic direction of the tools to present all of Obersound's acoustic solutions. New logo, product catalog and digital configurator were imagined as real working tools for architects and specifiers. In addition to the presentation of the collections and project references, the catalog and the application provide access to the various product references, evaluate the acoustic performance of the configured models and offer specific download tools. Simple and tailor-made tools to encourage everyone to create their own model by combining all the patterns with more than 250 decorative surfaces.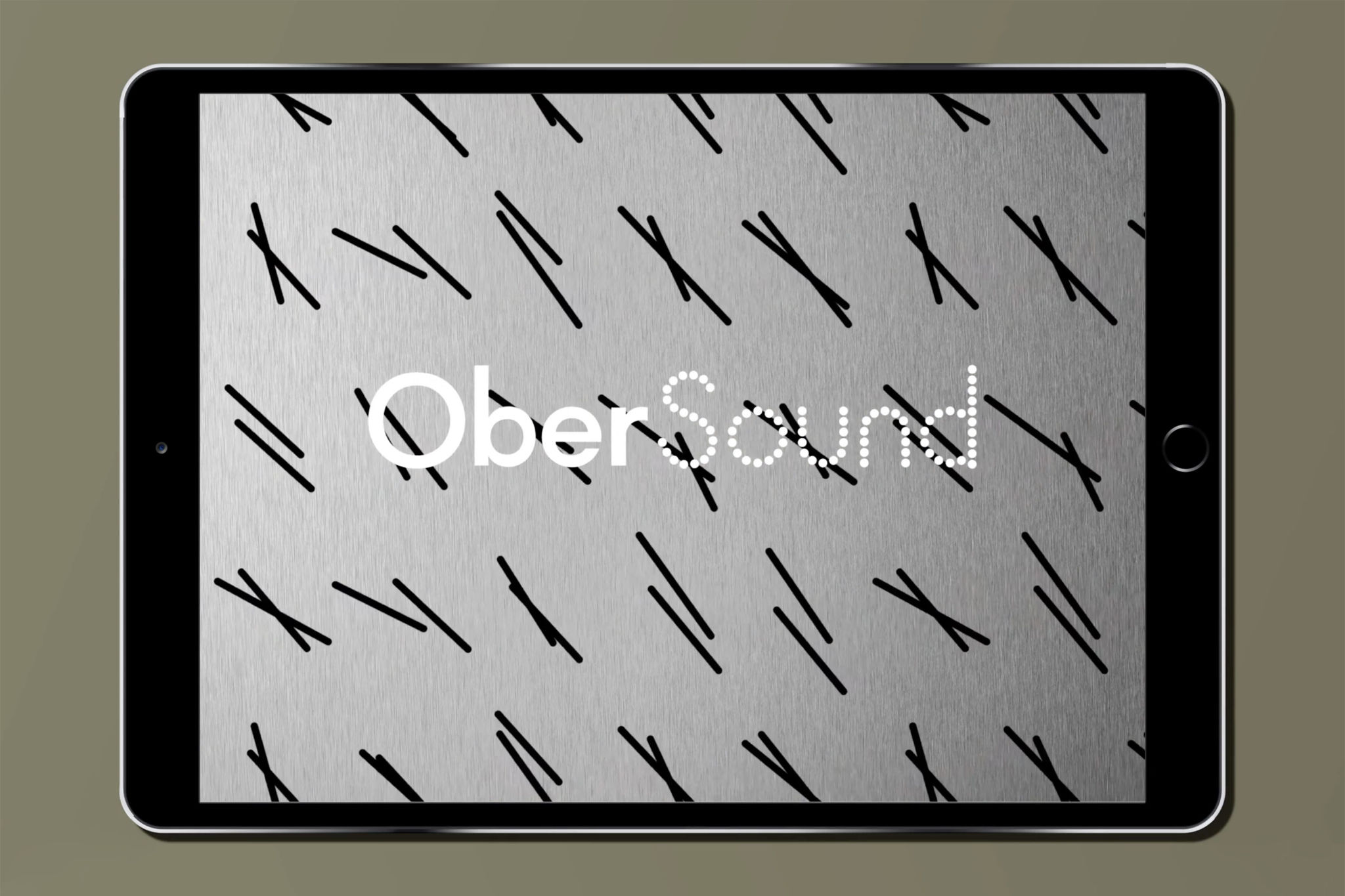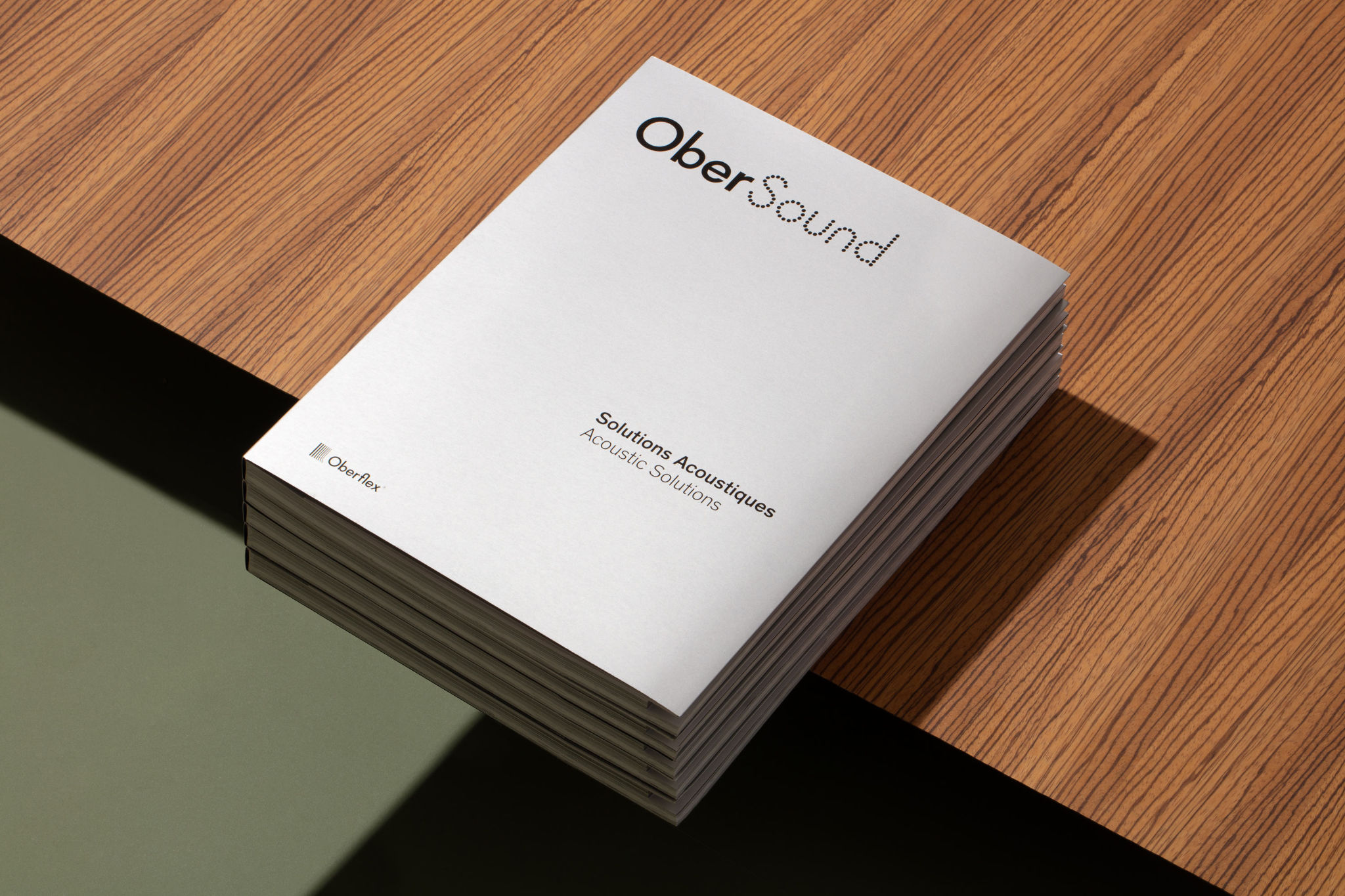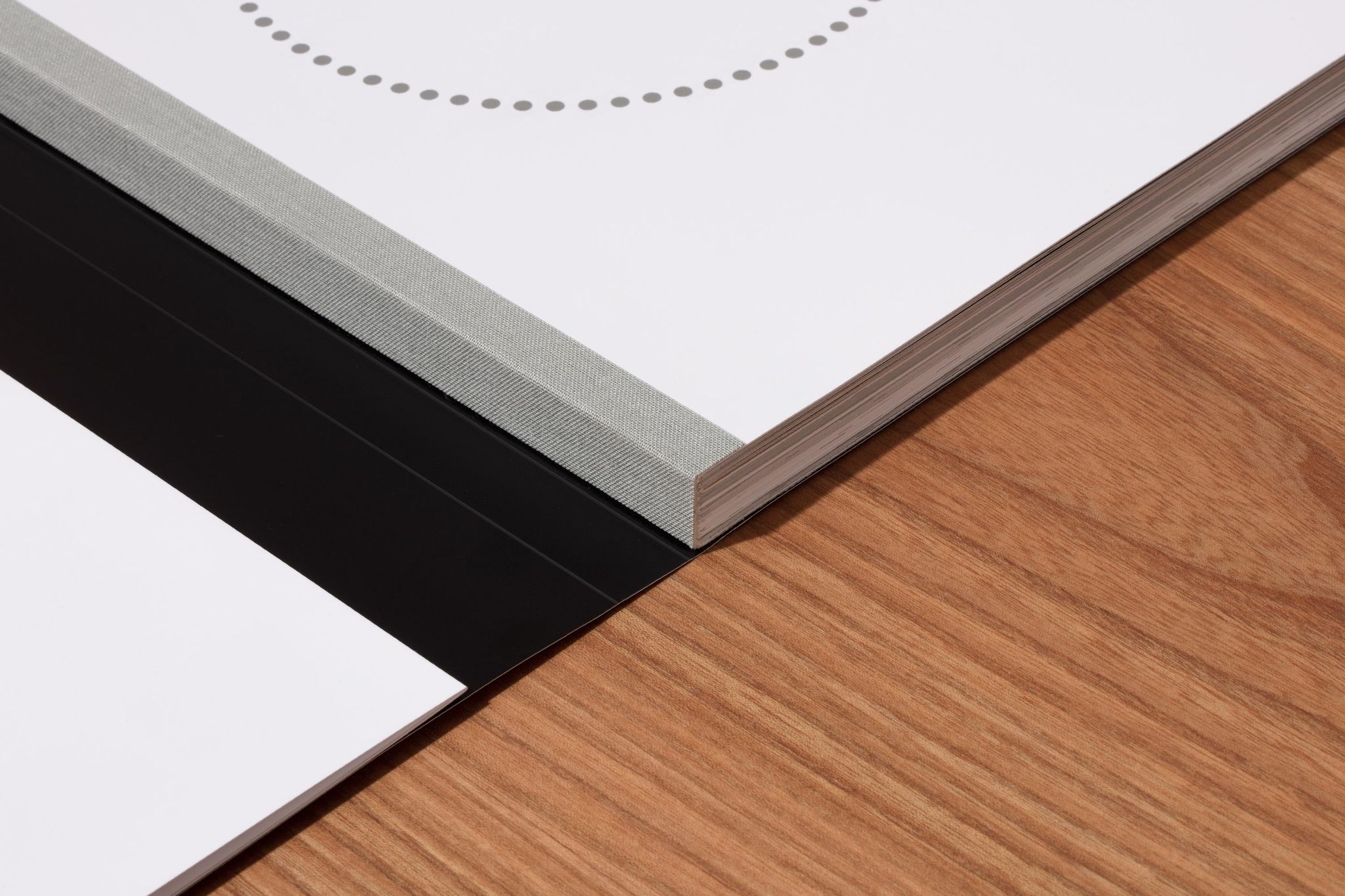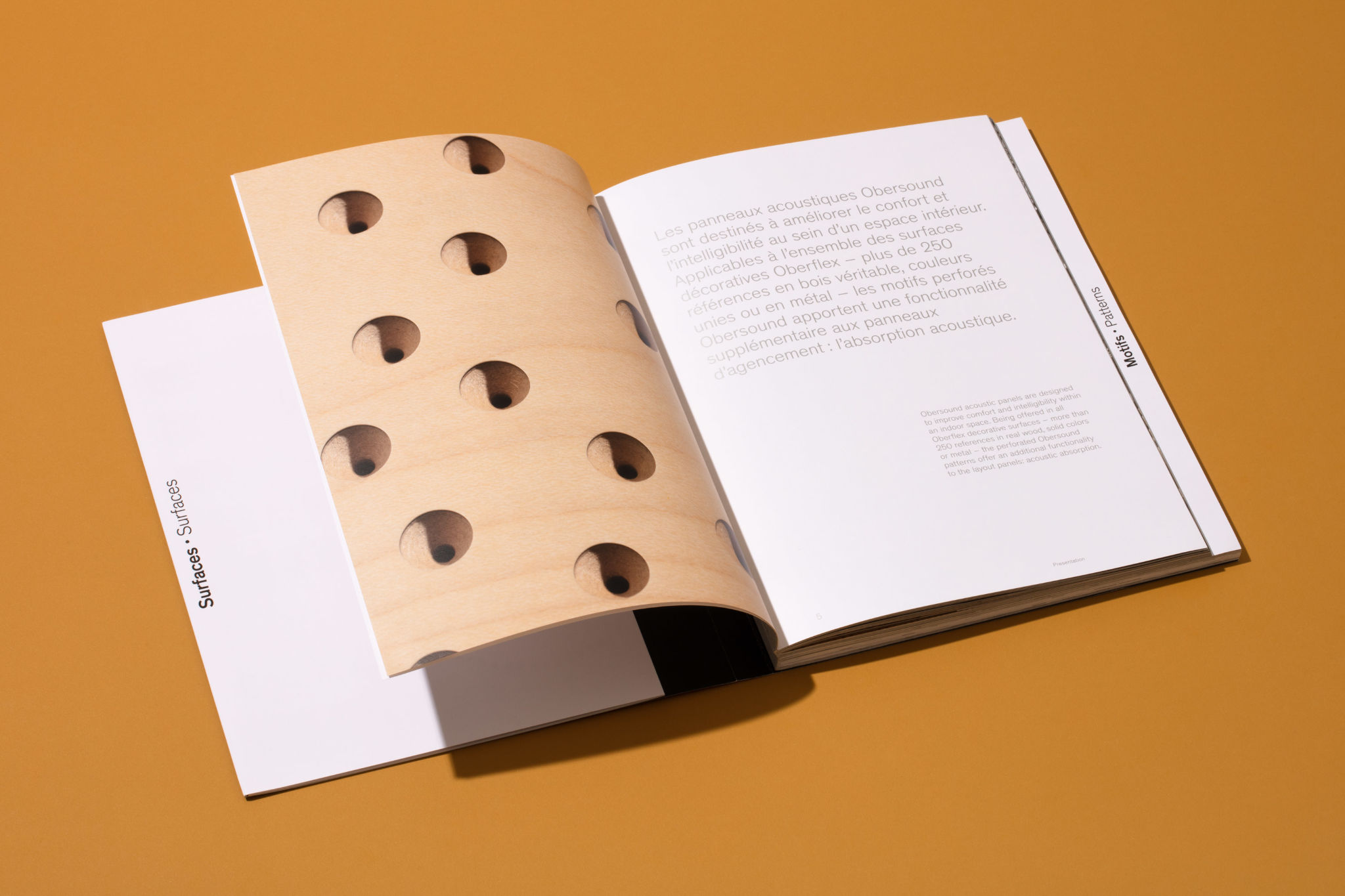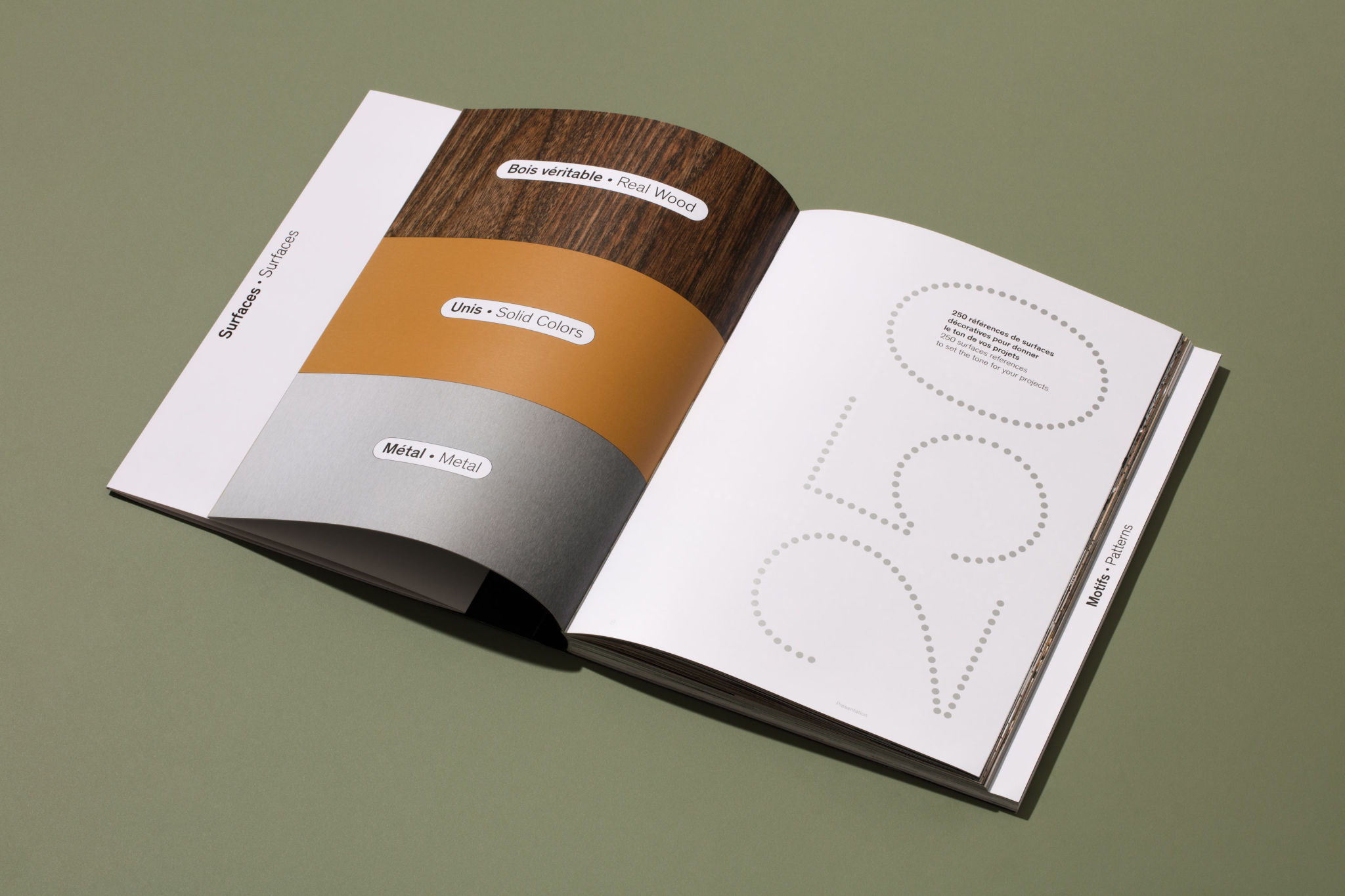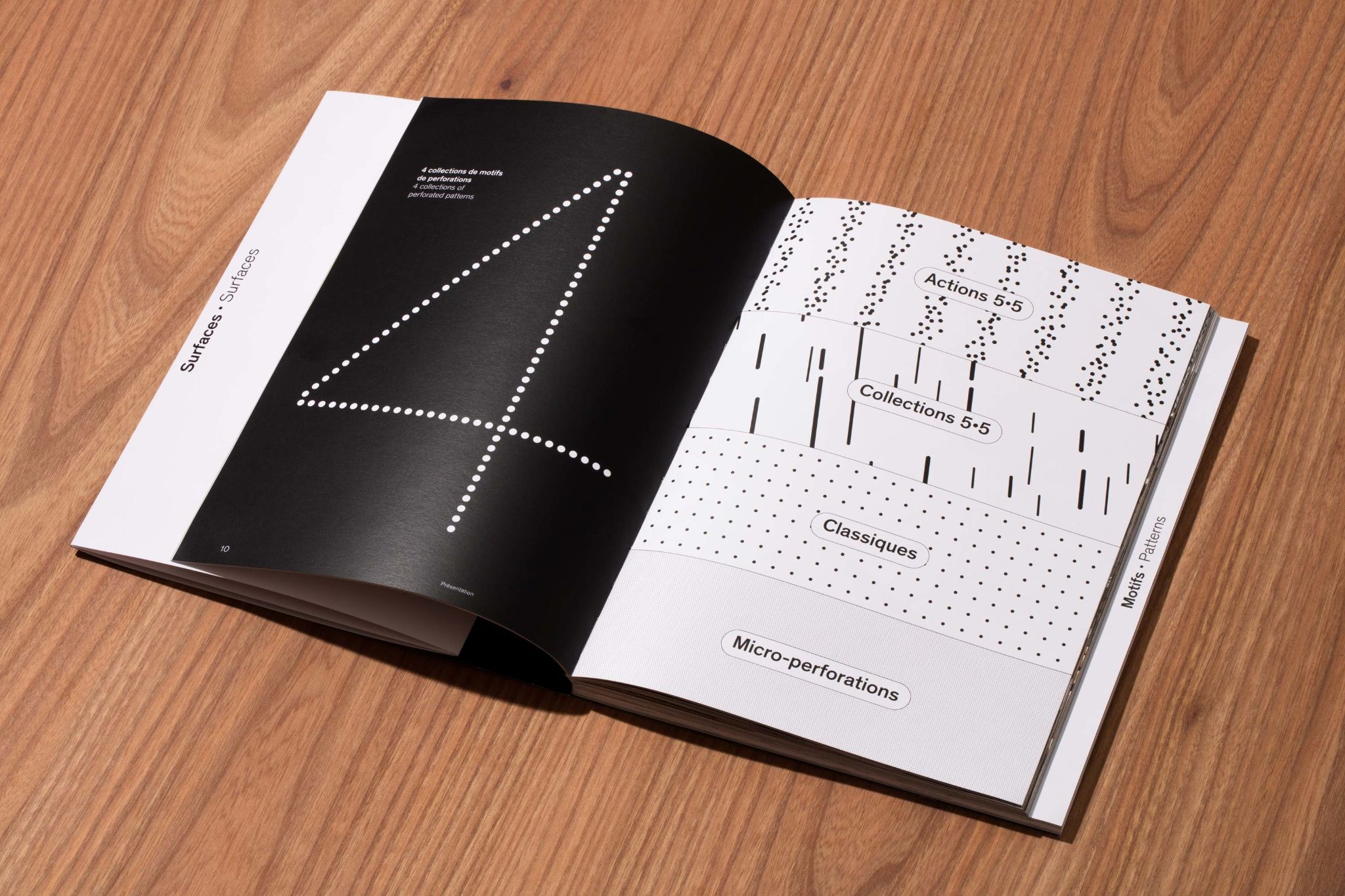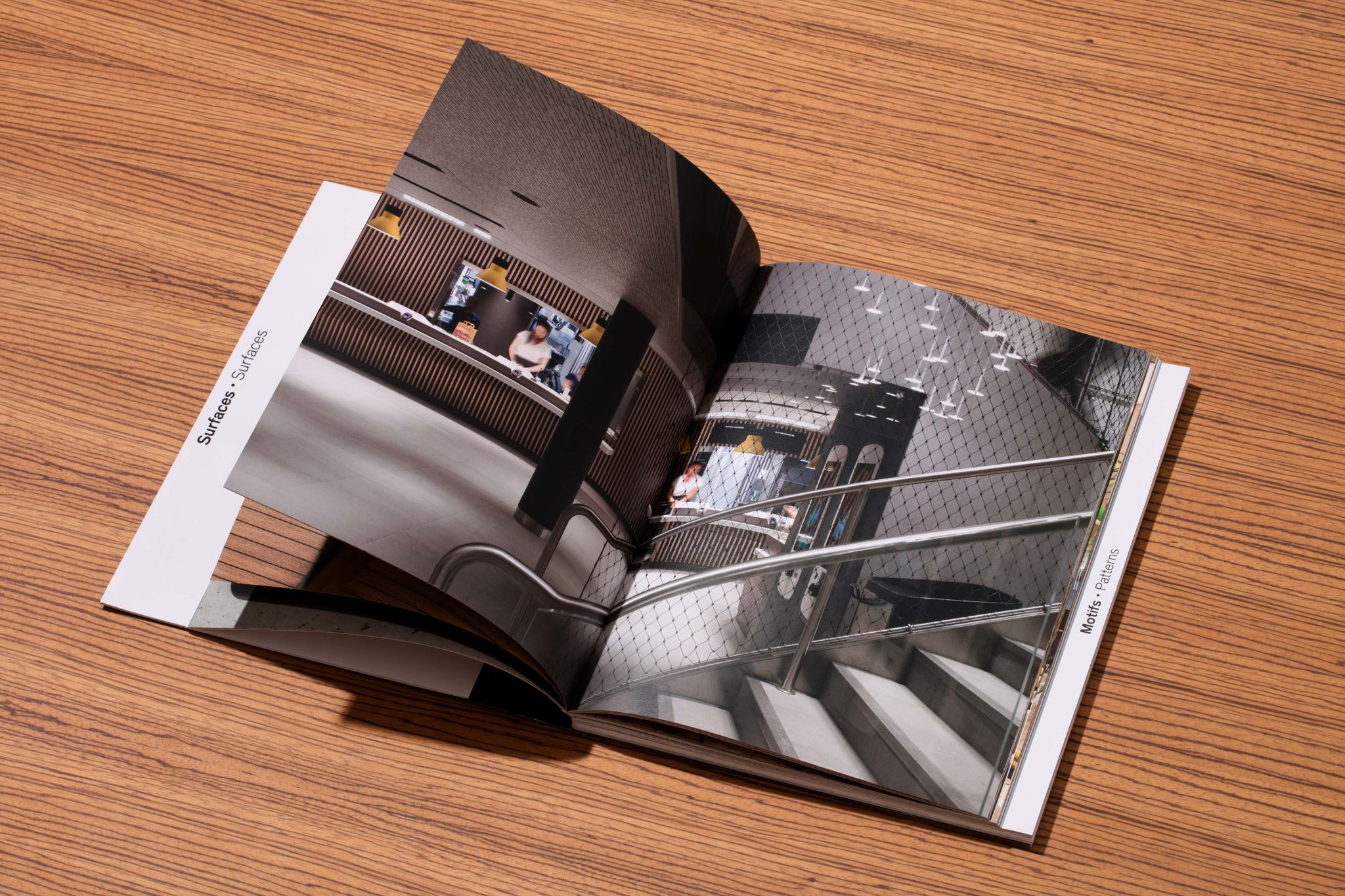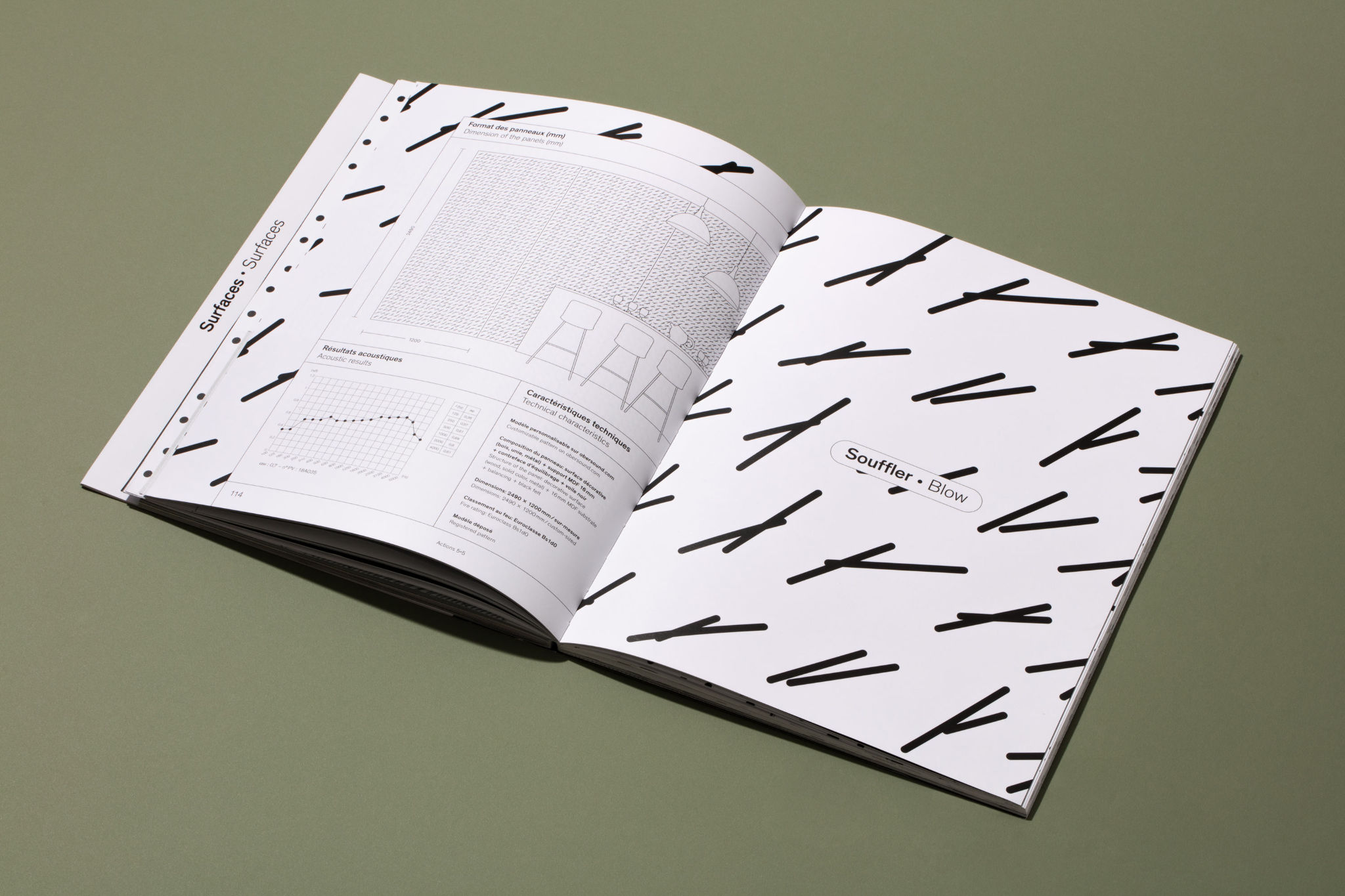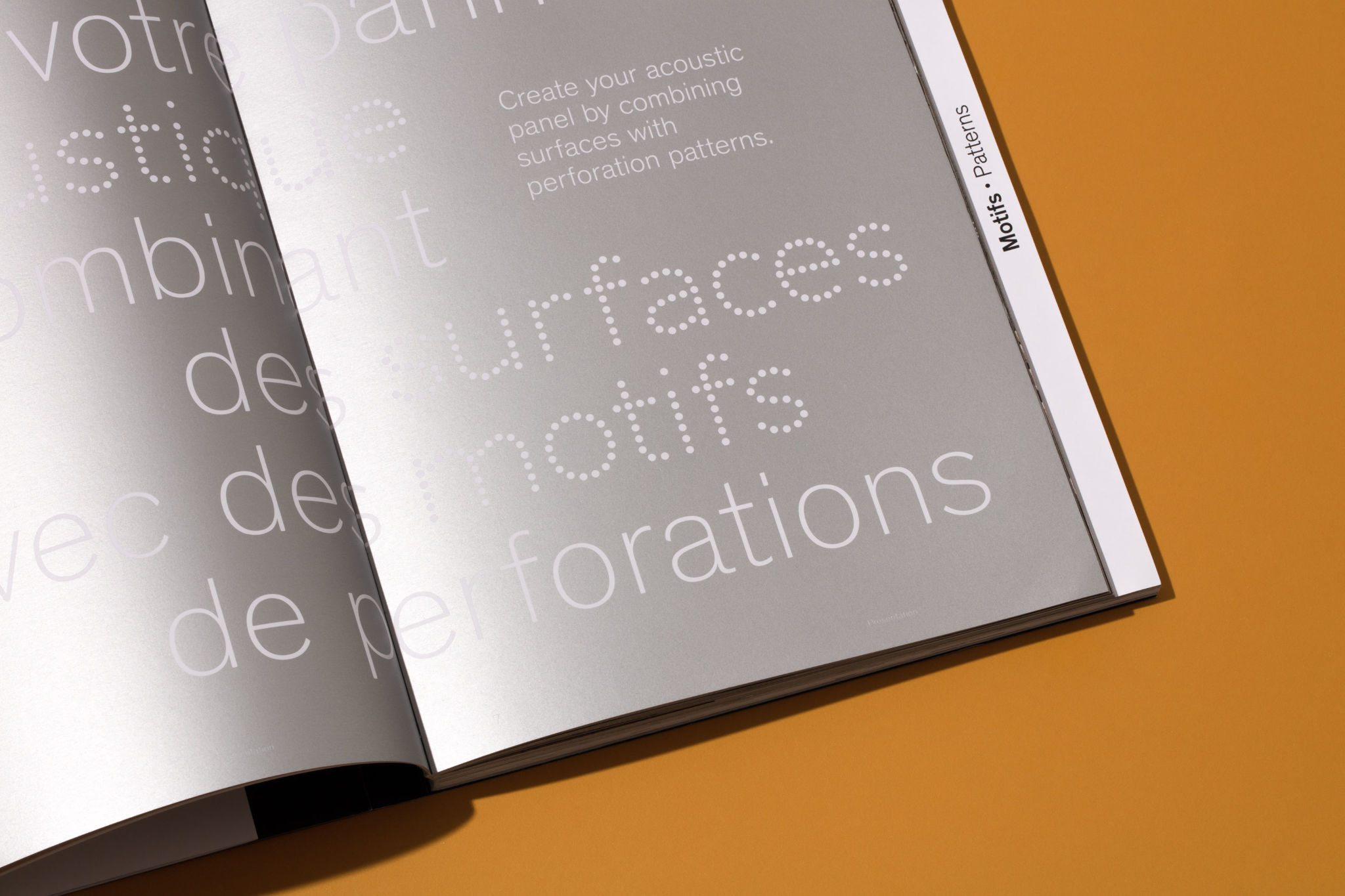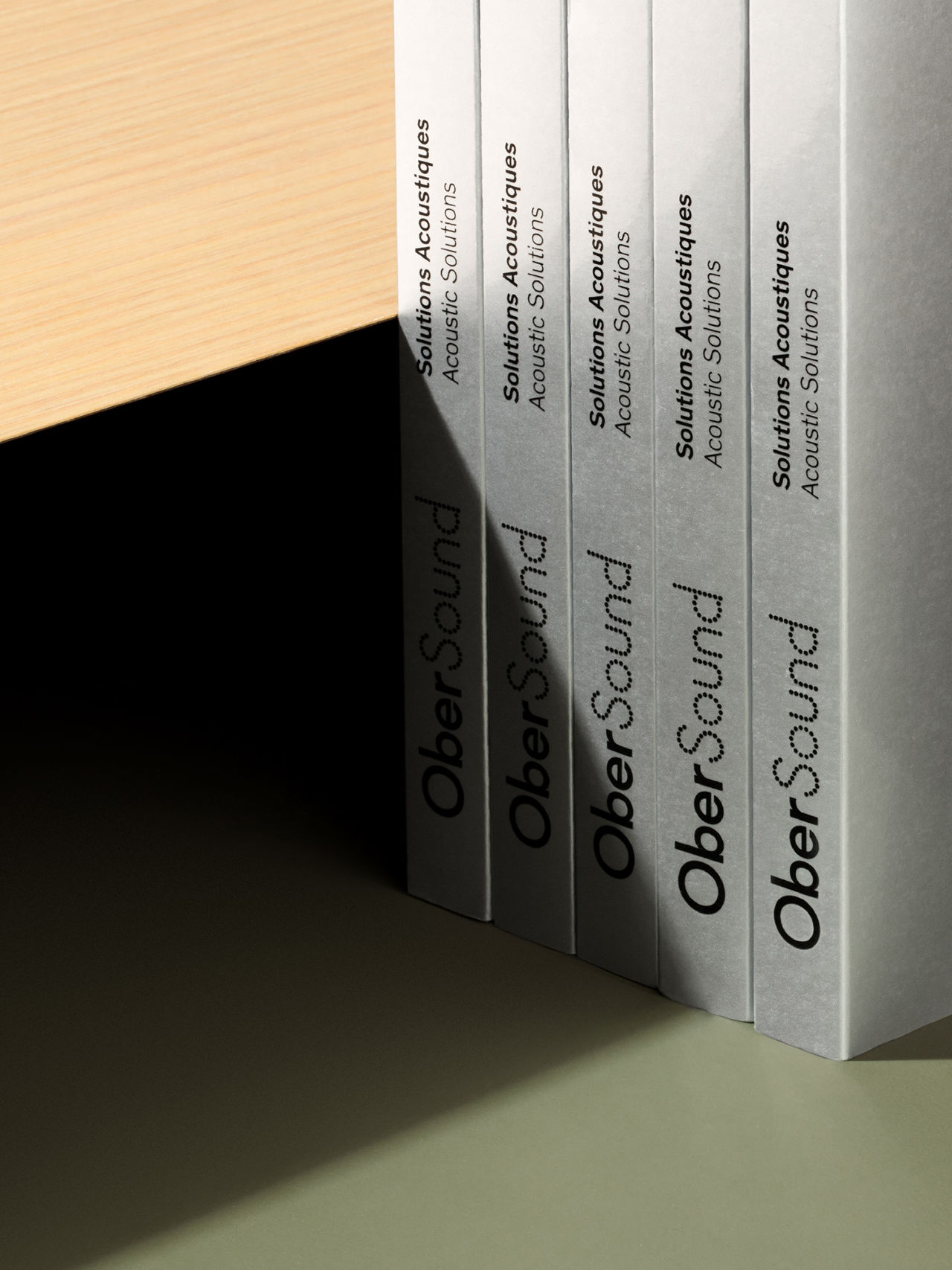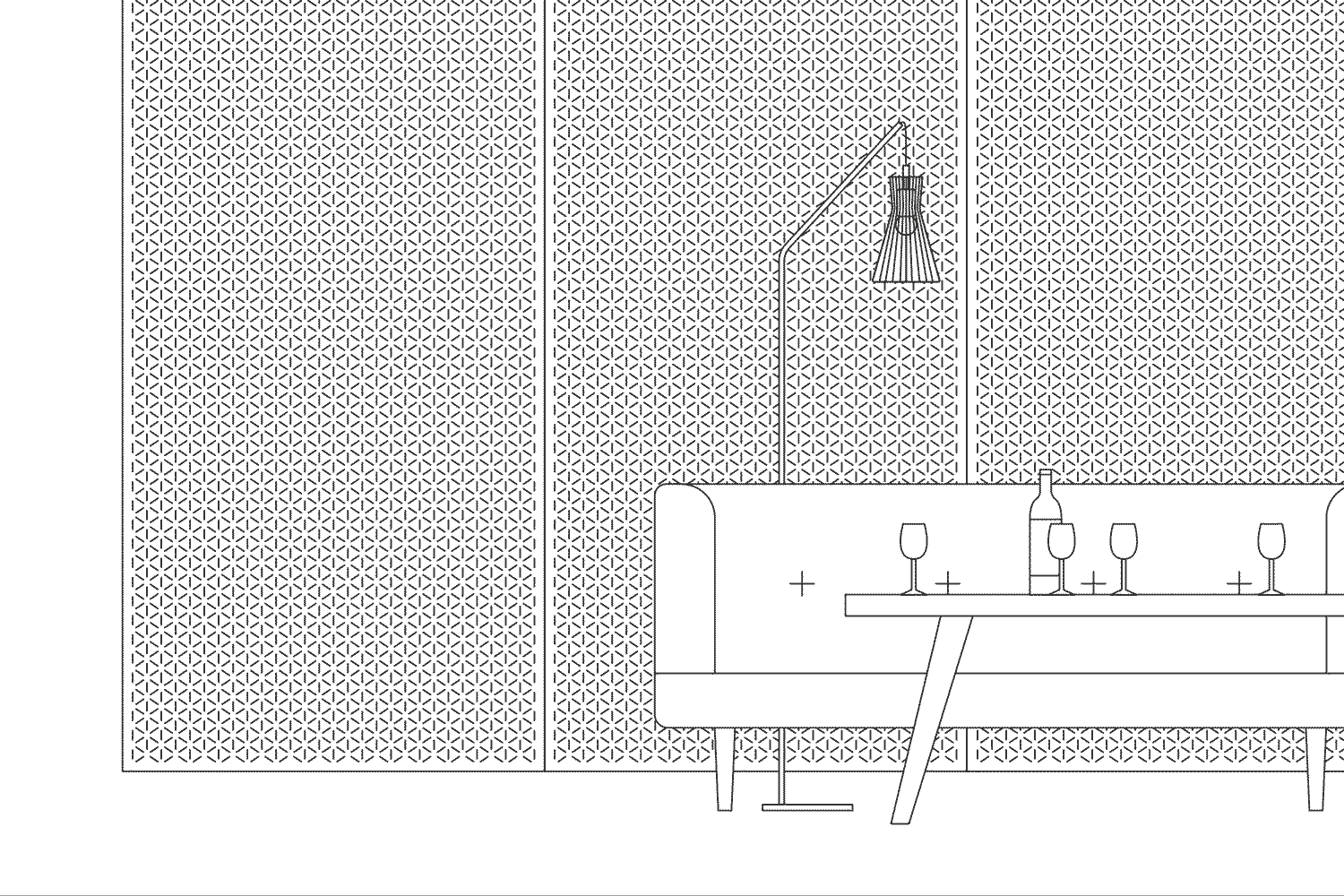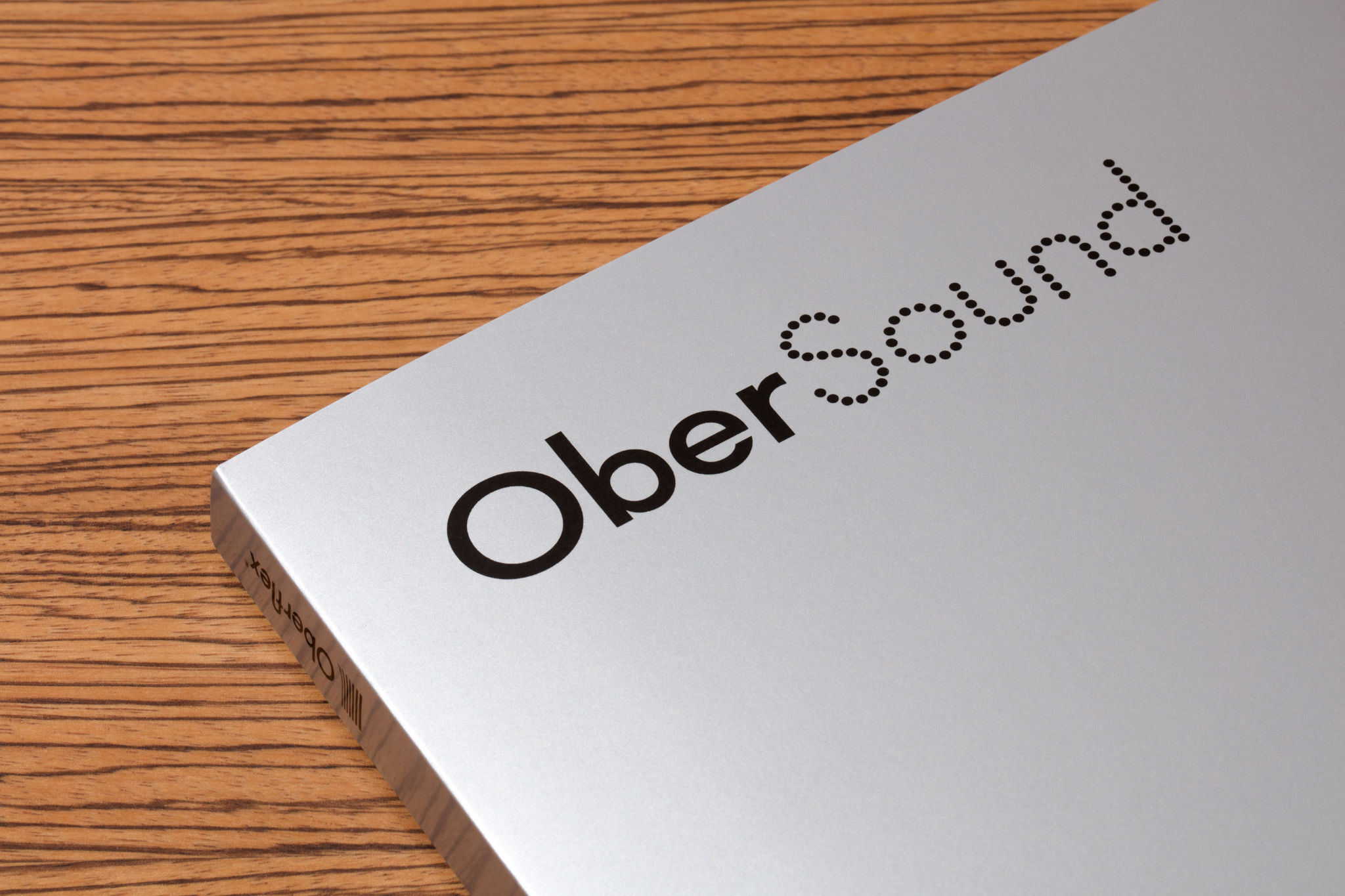 The Obersound panel collections have been designed to provide acoustic comfort while giving an extra soul to our spaces. Presented together in several themed collections, those perforation patterns become architectural skin, space clothing, green wall, vibrant panel or real landscape. To be used by combining them with different wood, paper or metal surfaces, several patterns are themselves customizable in a configurator to give birth to an infinite possibilities, thus offering real potential to architects who are more and more sensitive to the details of their projects.
Nos engagements sur le projet :
• Support the development of a "Living Heritage Company"
• Develop an acoustic solution by getting rid of foam
• Panels classified A+ for indoor air quality
• Development of a solution to encourage the use of wood in construction