Accor revitalizes the look & feel and the strategic poistion of the Ibis Styles asking to 5•5 to design an identity element for the general services of the hotels in the network.
Accor breathed new life into the image and positioning of the Ibis Styles brand by launching a brand symbol design project for the general services of the hotels making up the network. By adapting them to the unique design of each hotel in the Ibis Styles network, we created the "IBIS STYLES characteristic furniture".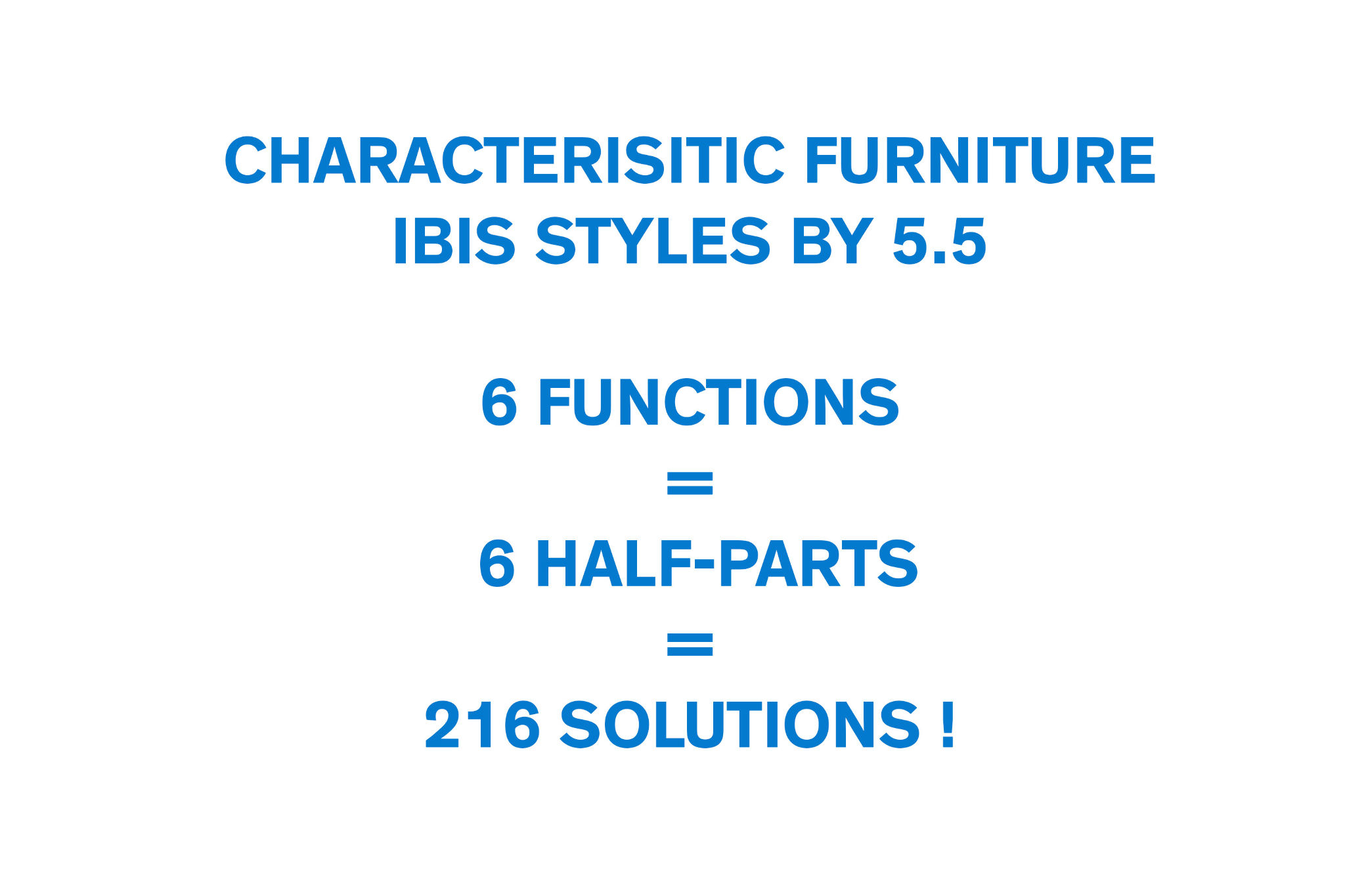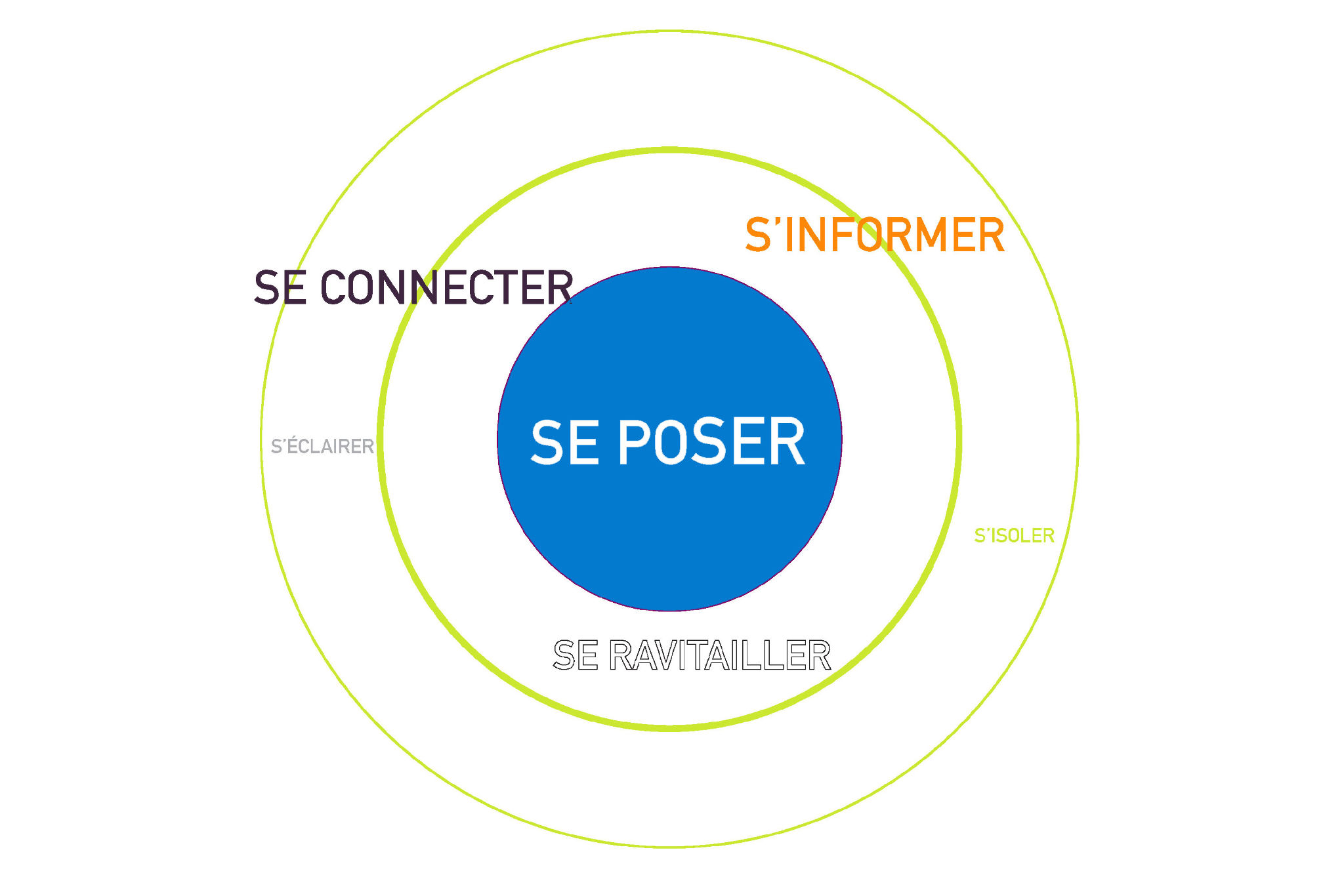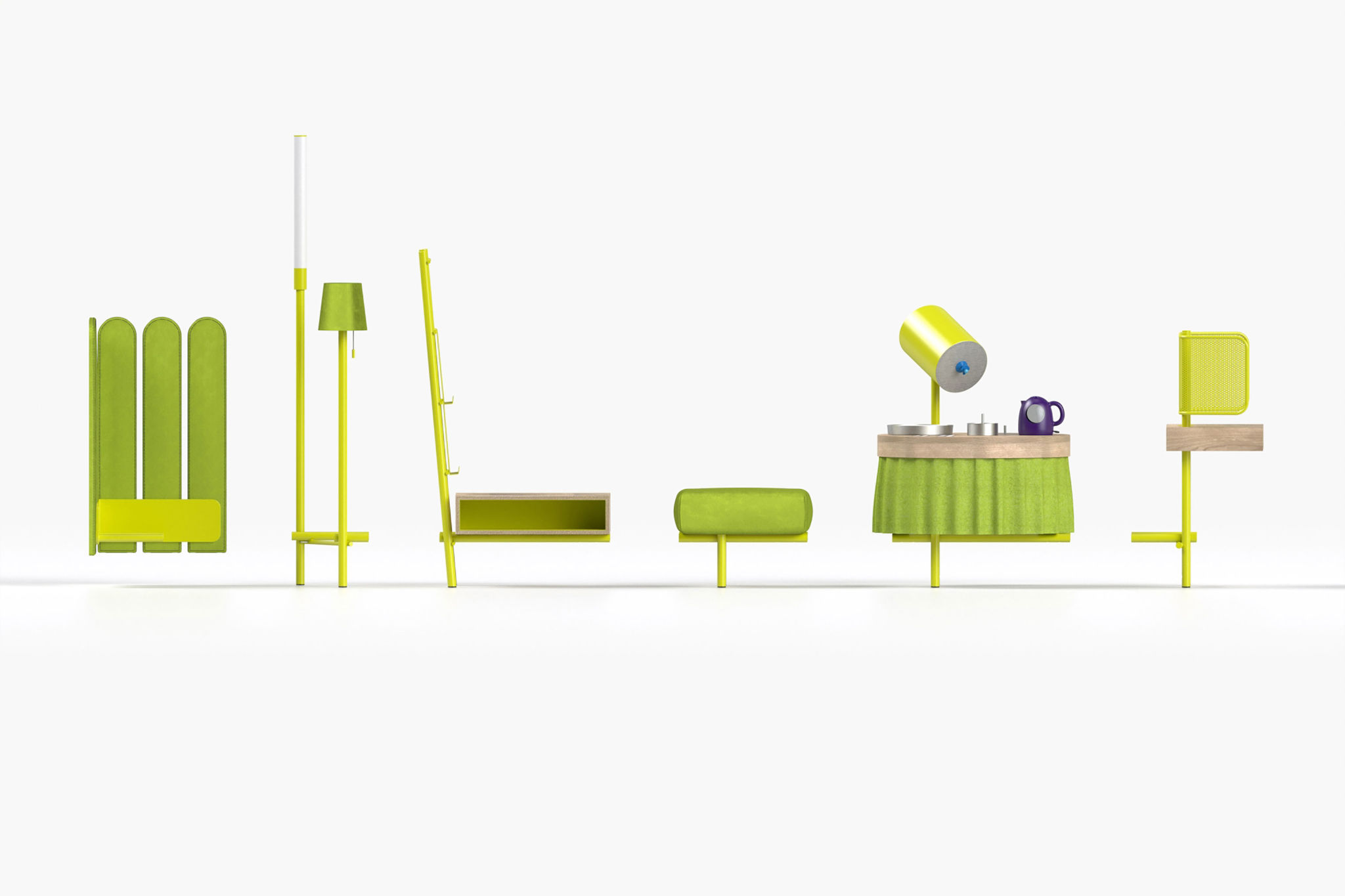 Representing each service with a "half-piece" to offer a functional catalogue through which hybrid furniture can be assembled to suit new uses and fit all spaces thanks to their geometric range... These juxtapositions give rise to a fun, expected formal vocabulary that perfectly suits the "Ibis Style spirit."