Each year, the Duval Leroy family selects four favourite plots to showcase for the Précieuses Parcelles vintages.
To create the new visual identity and packaging for these vintages, we were inspired by the graphic universe of the cadastres. In addition to the labels, bottles and catalogue, we also designed the case containing the four vintages to resemble an aerial view of the four plots.
To create the new graphical identity of Précieuses Parcelles, we drew inspiration from the graphic universe of the cadastres, a way to pay tribute to these "precious parcels" and reflect the influence of geography on the terroir. The geographer's graphical repertory - grids, shading, dots, dotted lines and title blocks - is blended with champagne's luxurious imagery and reproduced on the labels of the bottles, cases and brochures.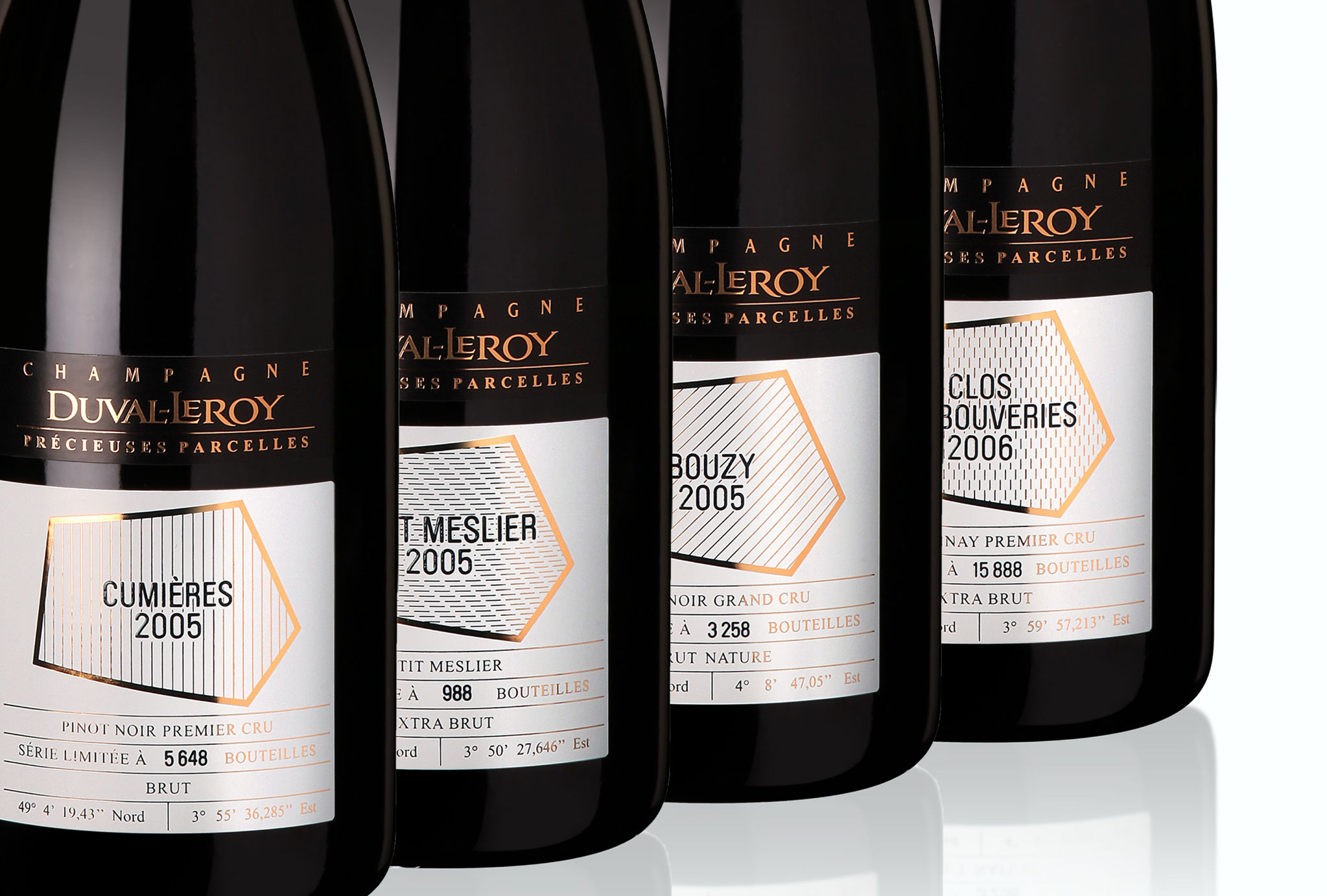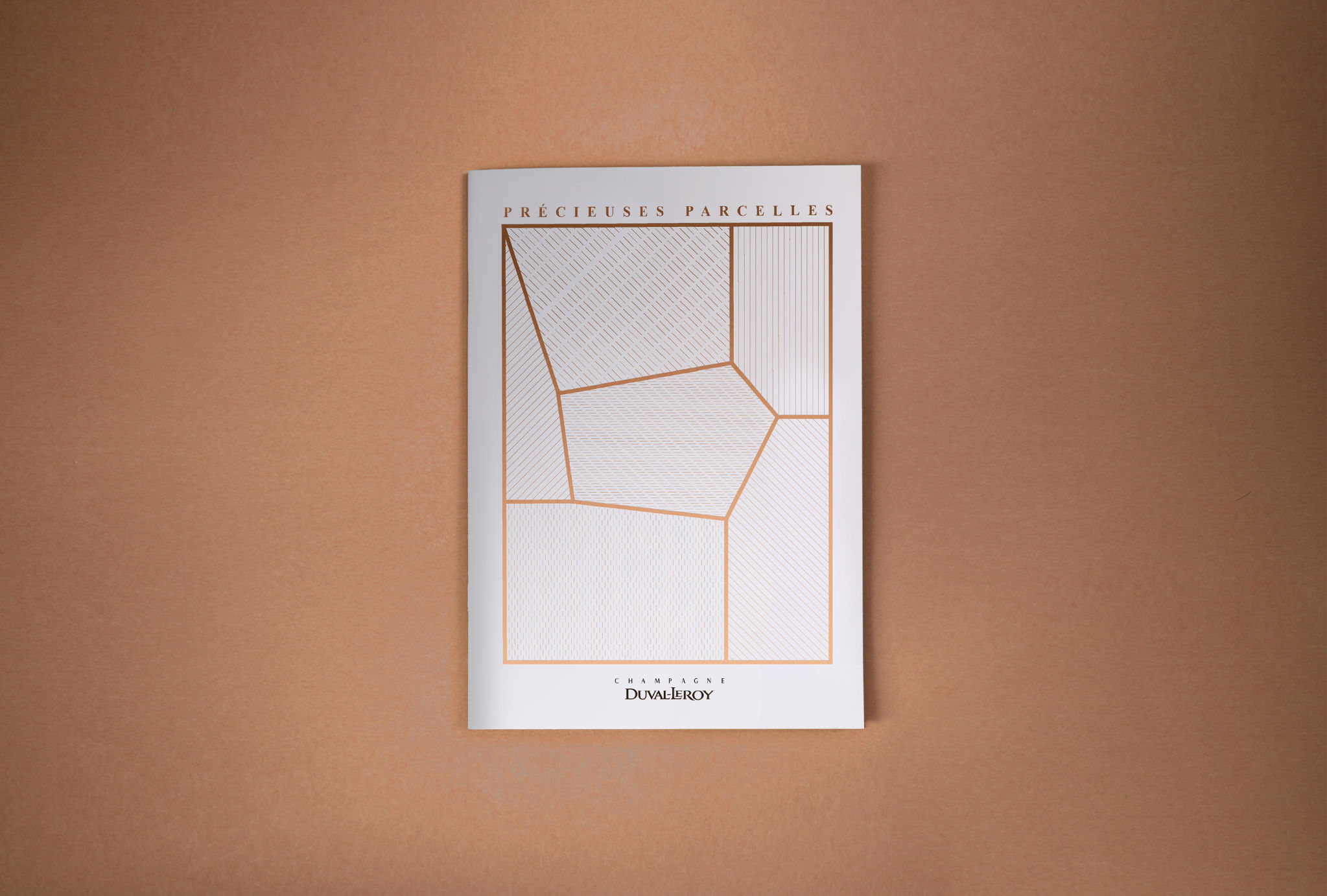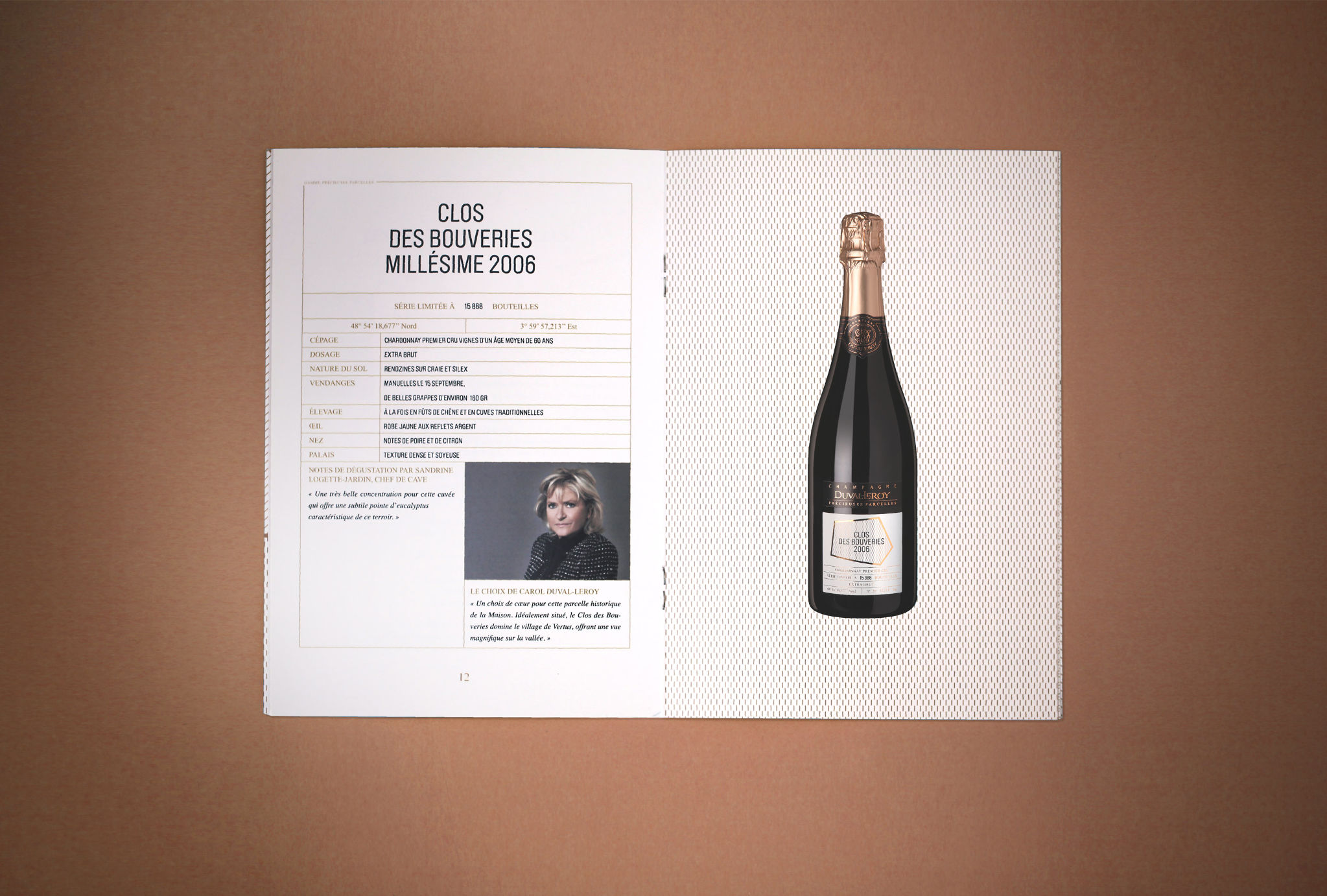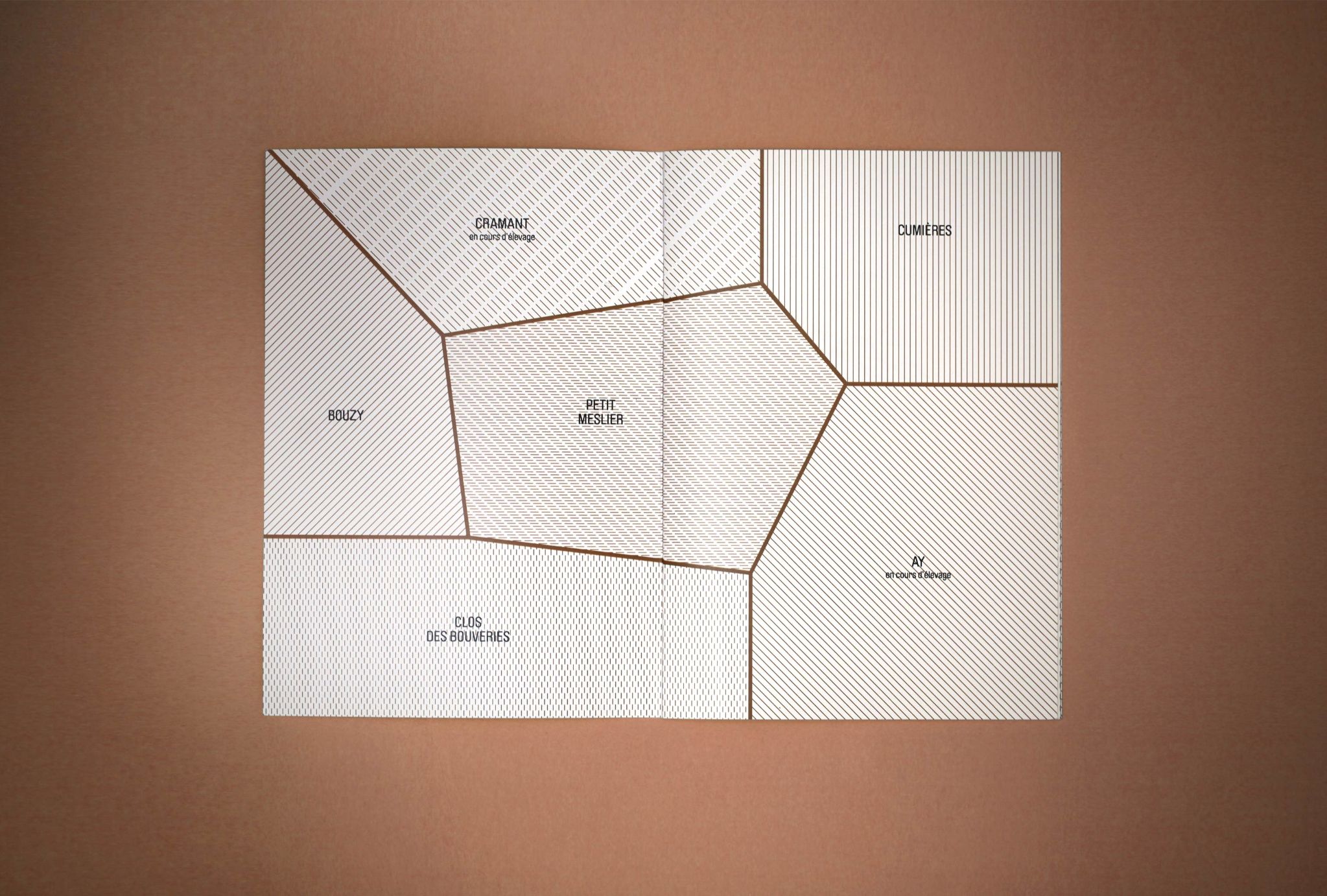 To protect each of these precious vintages, we have designed a case that resembles an extruded plot, like a cross-section of land, in a coppery hue that evokes the precious nature of the terroirs. These boxes fit together to form an area resembling the vineyard plots as seen from above.