Fire your imagination. And try picturing Tarkett materials from a new perspective - their creative potential – rather than their functional qualities. This was the original mission of the Play book, which Tarkett started in 2016. In the latest edition, the company asked Studio 5•5 to take a fresh look at its vinyls, linoleums, homogeneous and carpets. The brand already knew the Studio well, having entrusted us with the design of Atelier Tarkett, rue de Saintonge in Paris, where it exhibits its products and dedicates a creative space to architects. So this time, we interpreted Tarkett collections by imagining ten environments, each of which reveals an individual way of featuring the products. Ten environments and ten architectural features to make Play 2019 the inspiration book that will raise the profile of flooring.
Play on!
More than an inspiration book, Play is an object-book we enjoy discovering, with many experiments and surprises, like a kid book. Cut, sign, mark, mix, vibrate, colour... These creative gestures are enhanced by pre-cut pages, stickers, windows, transparency and scales tricks. A book to celebrate creativity and play with architecture.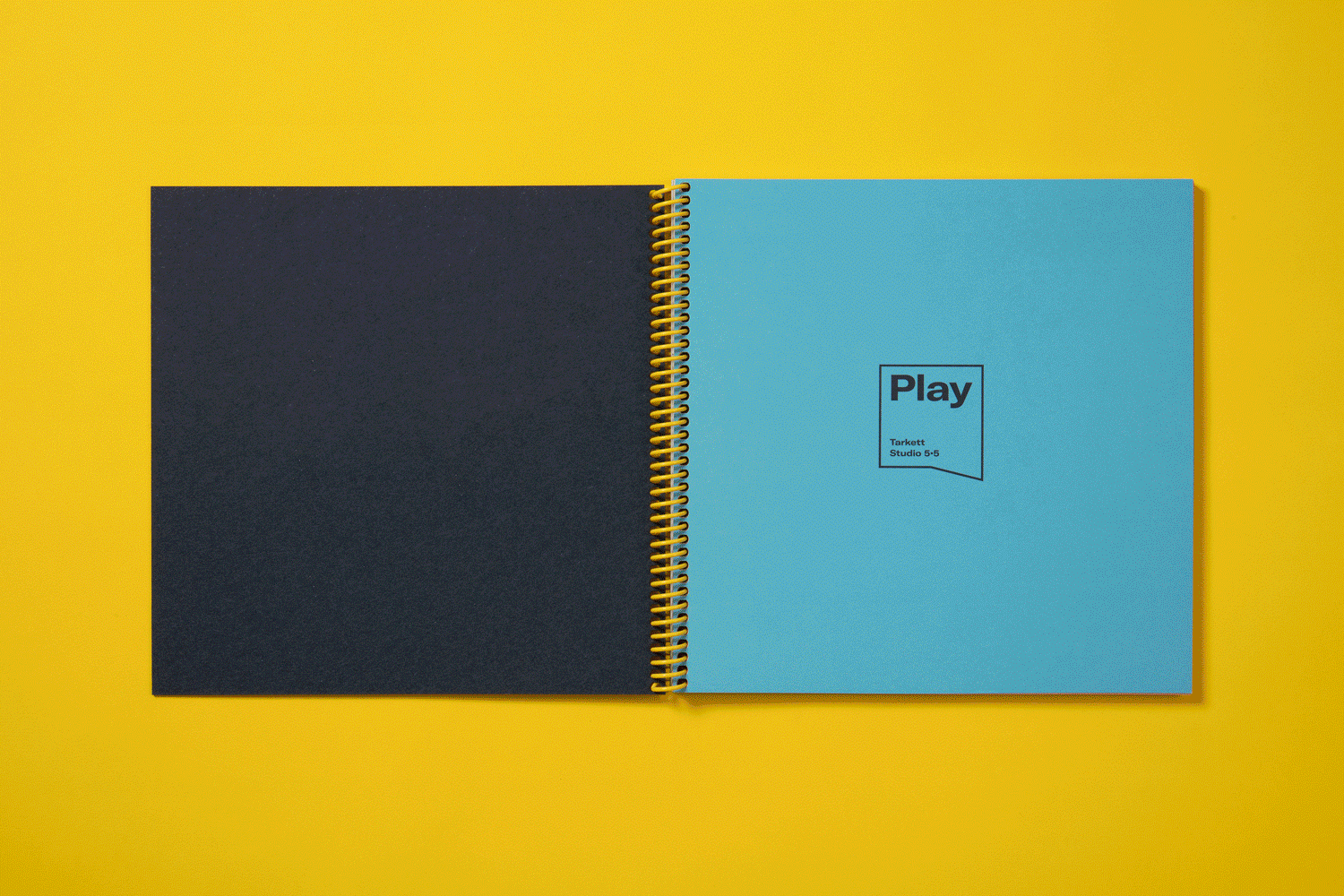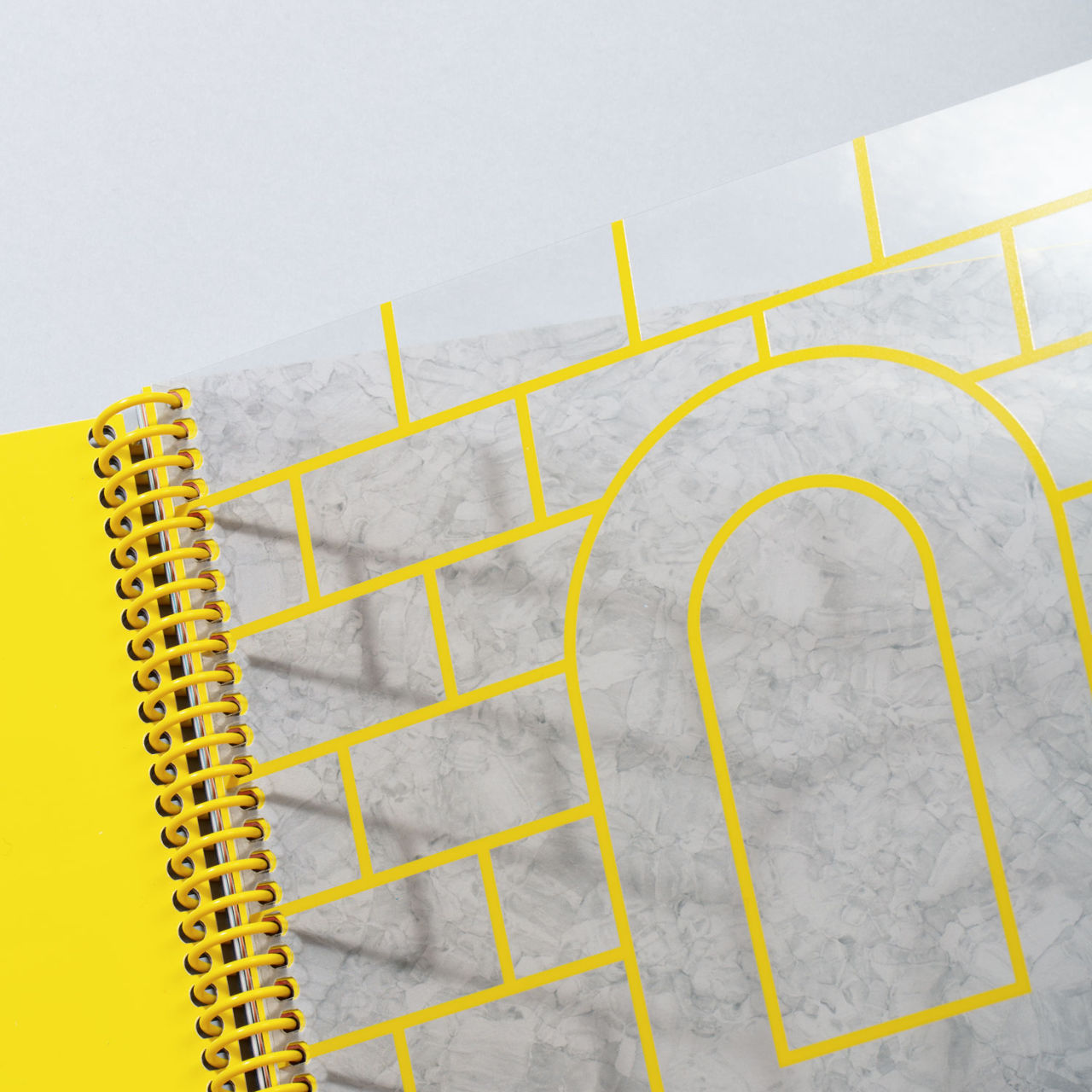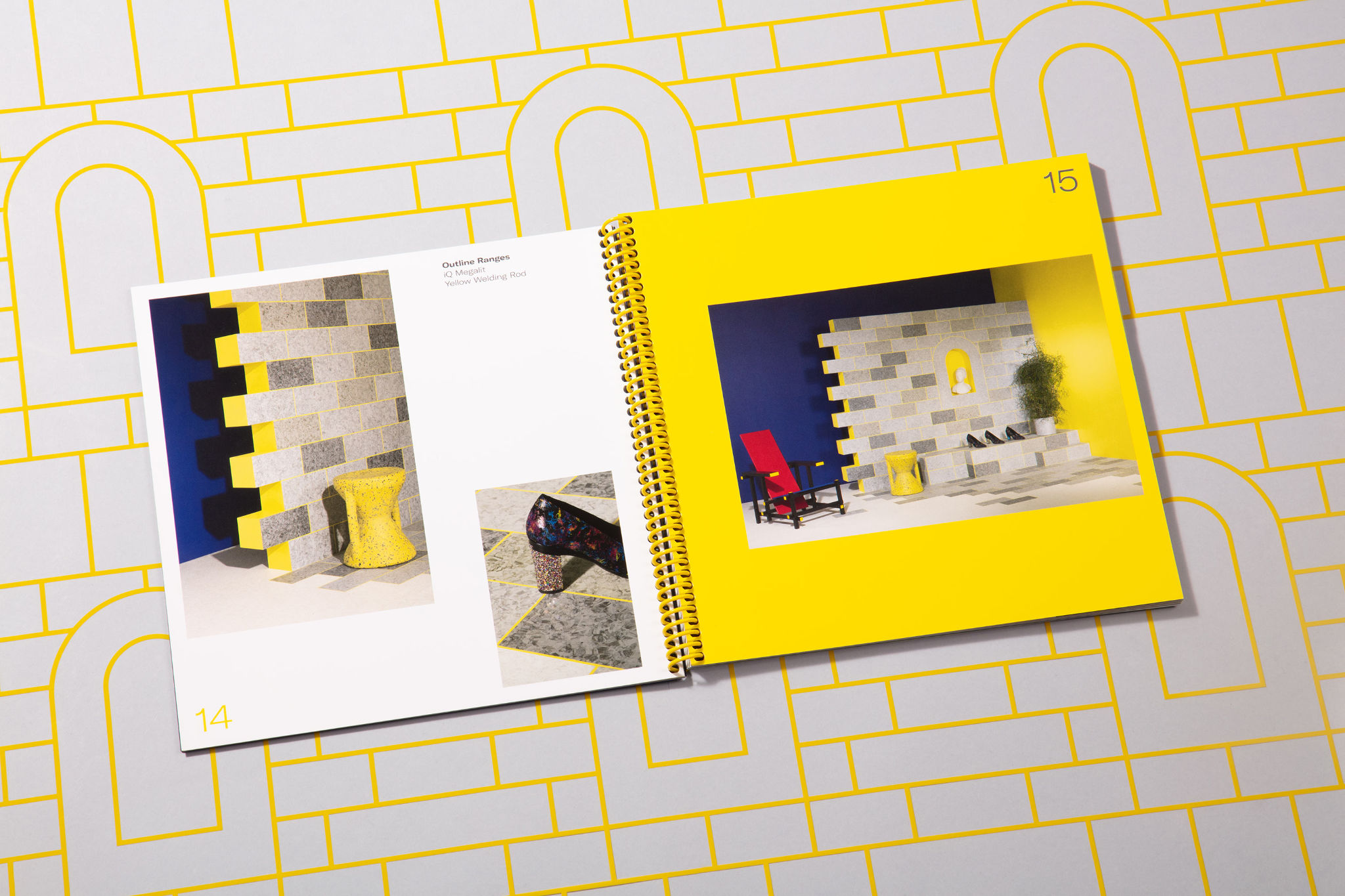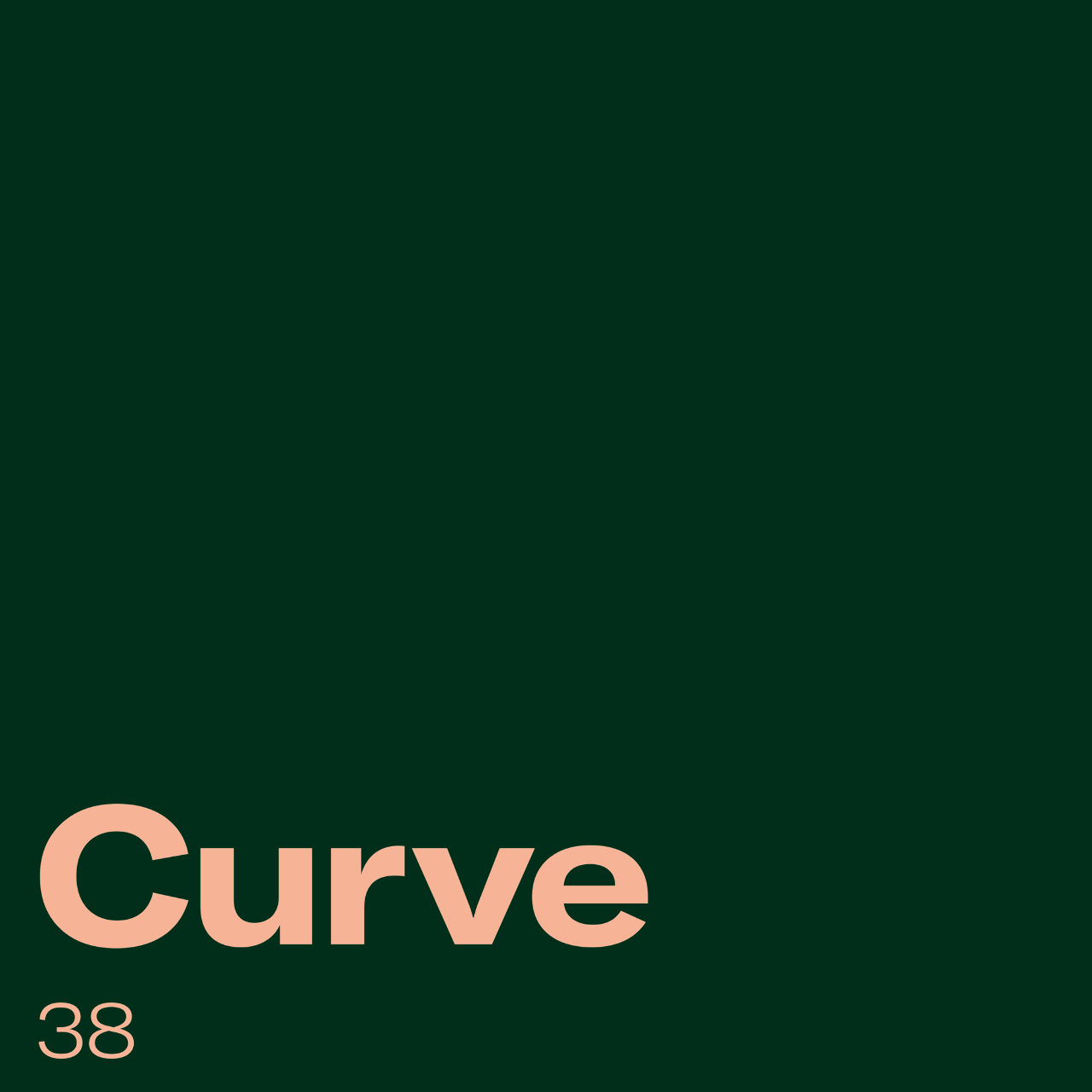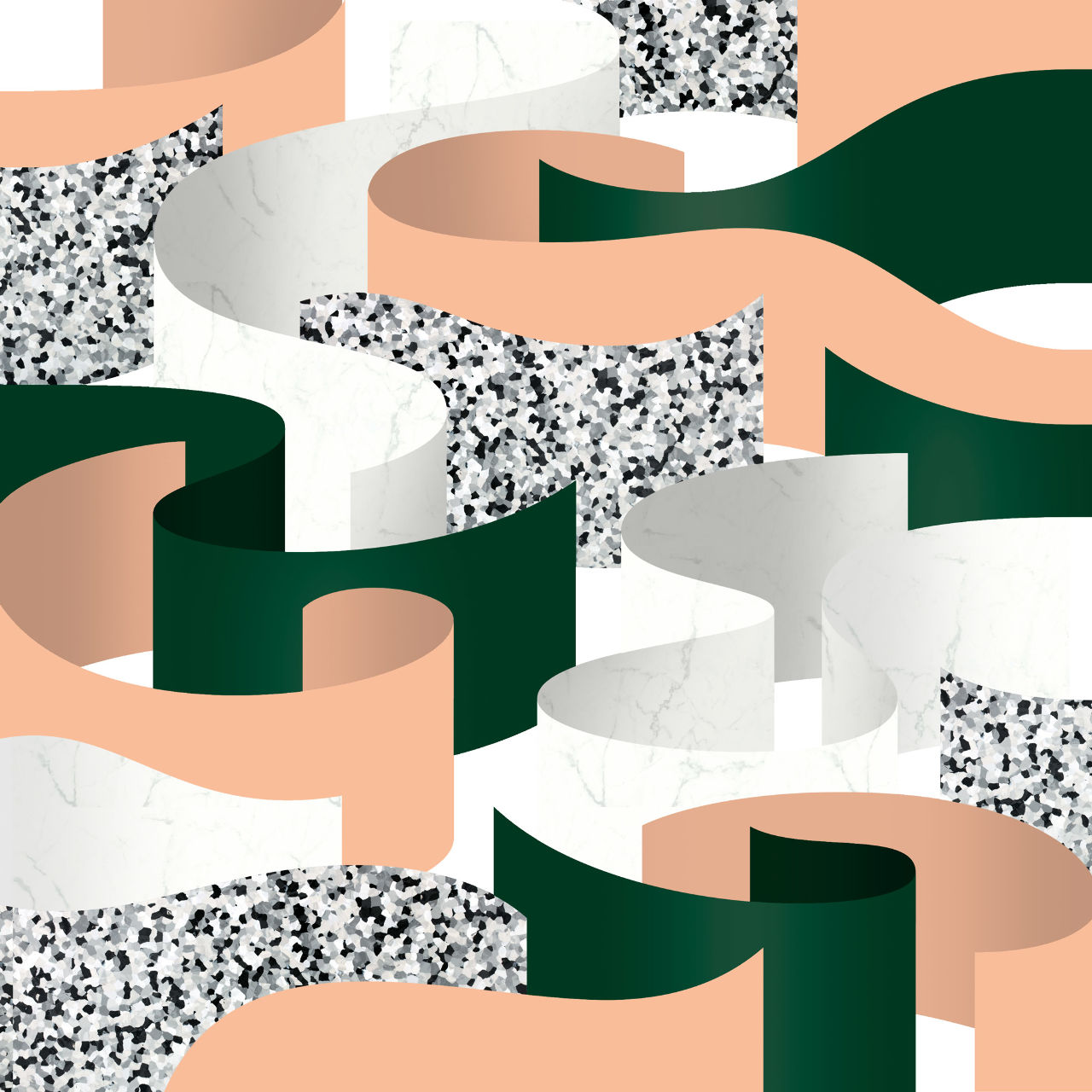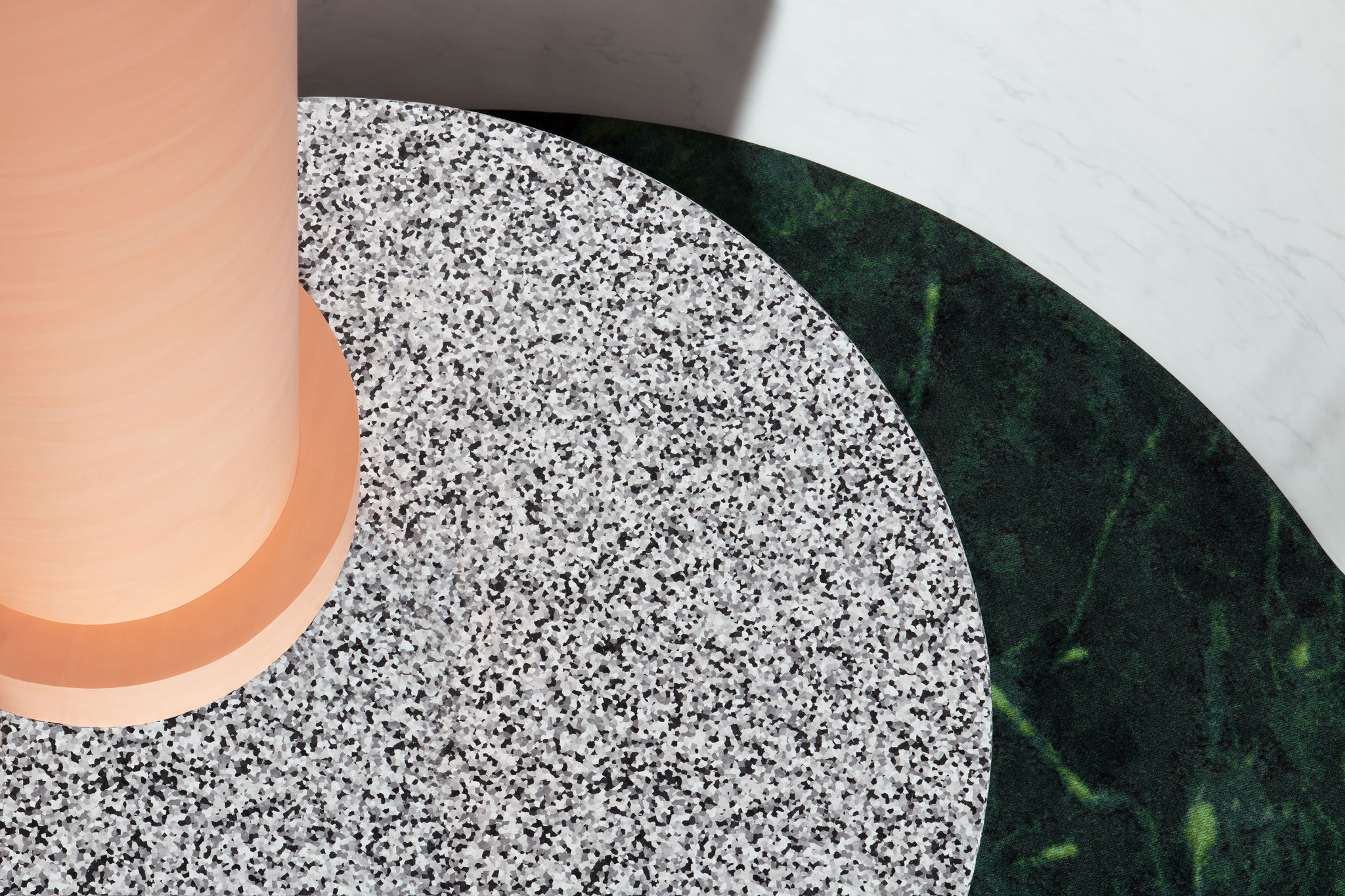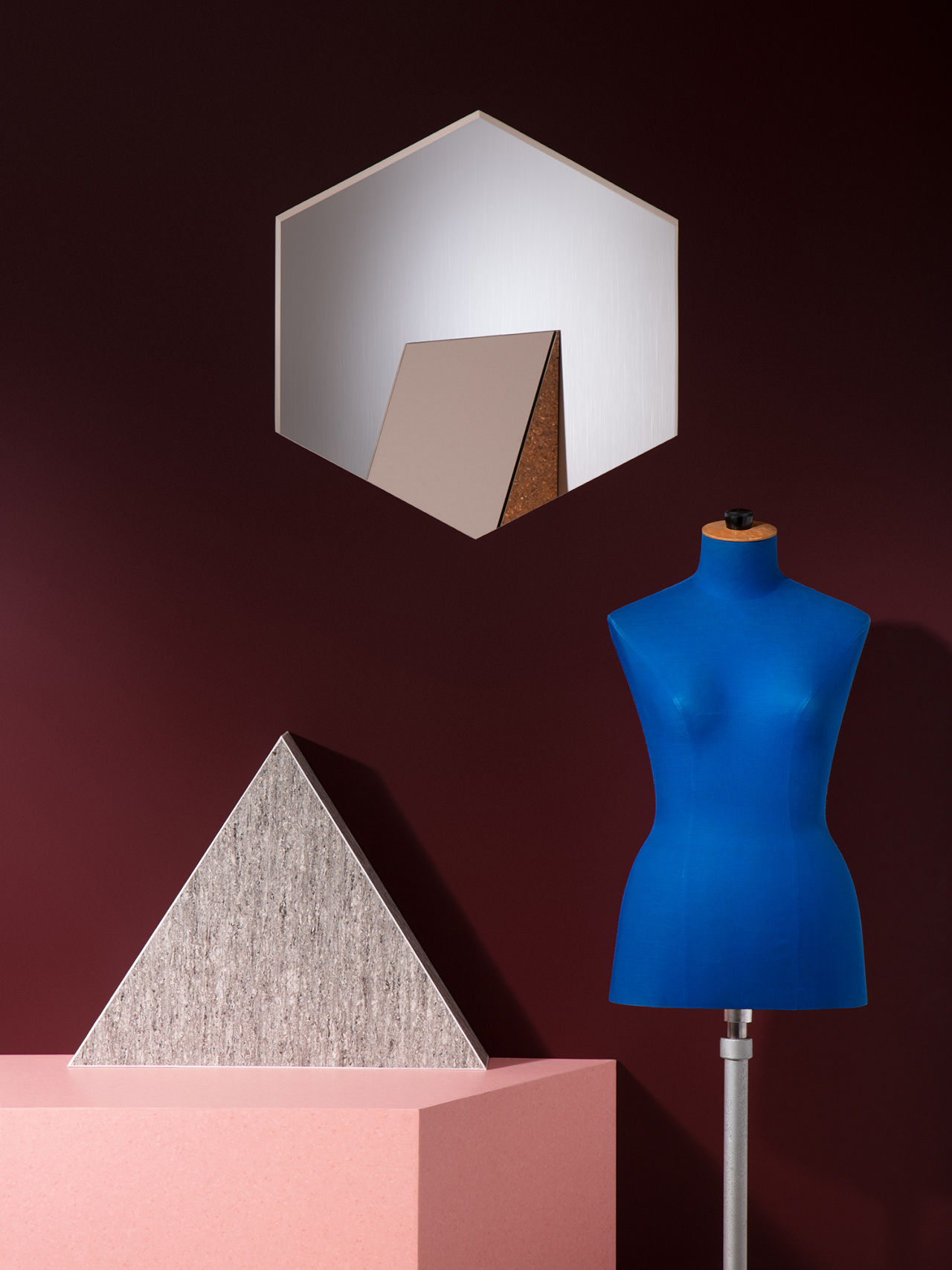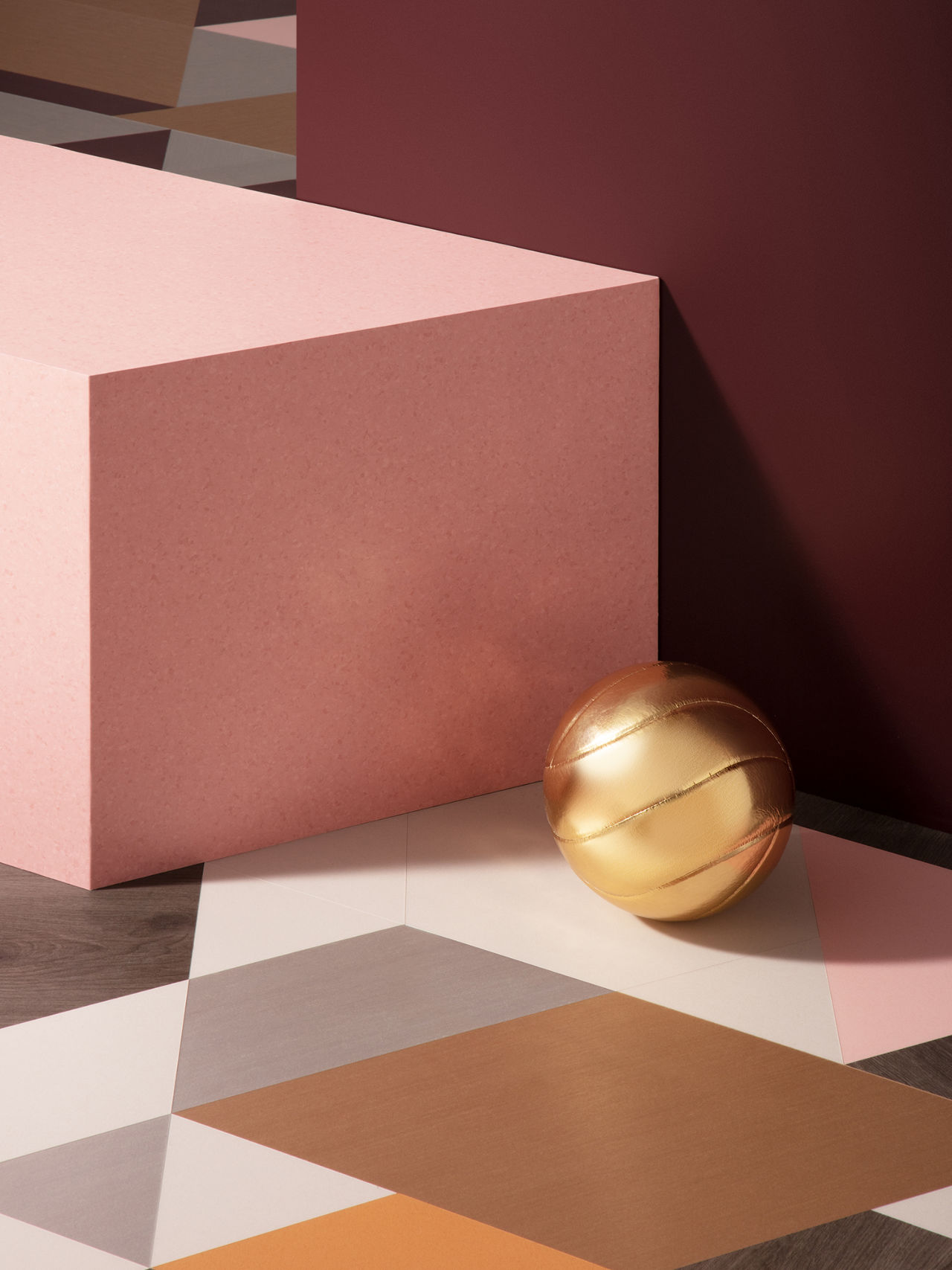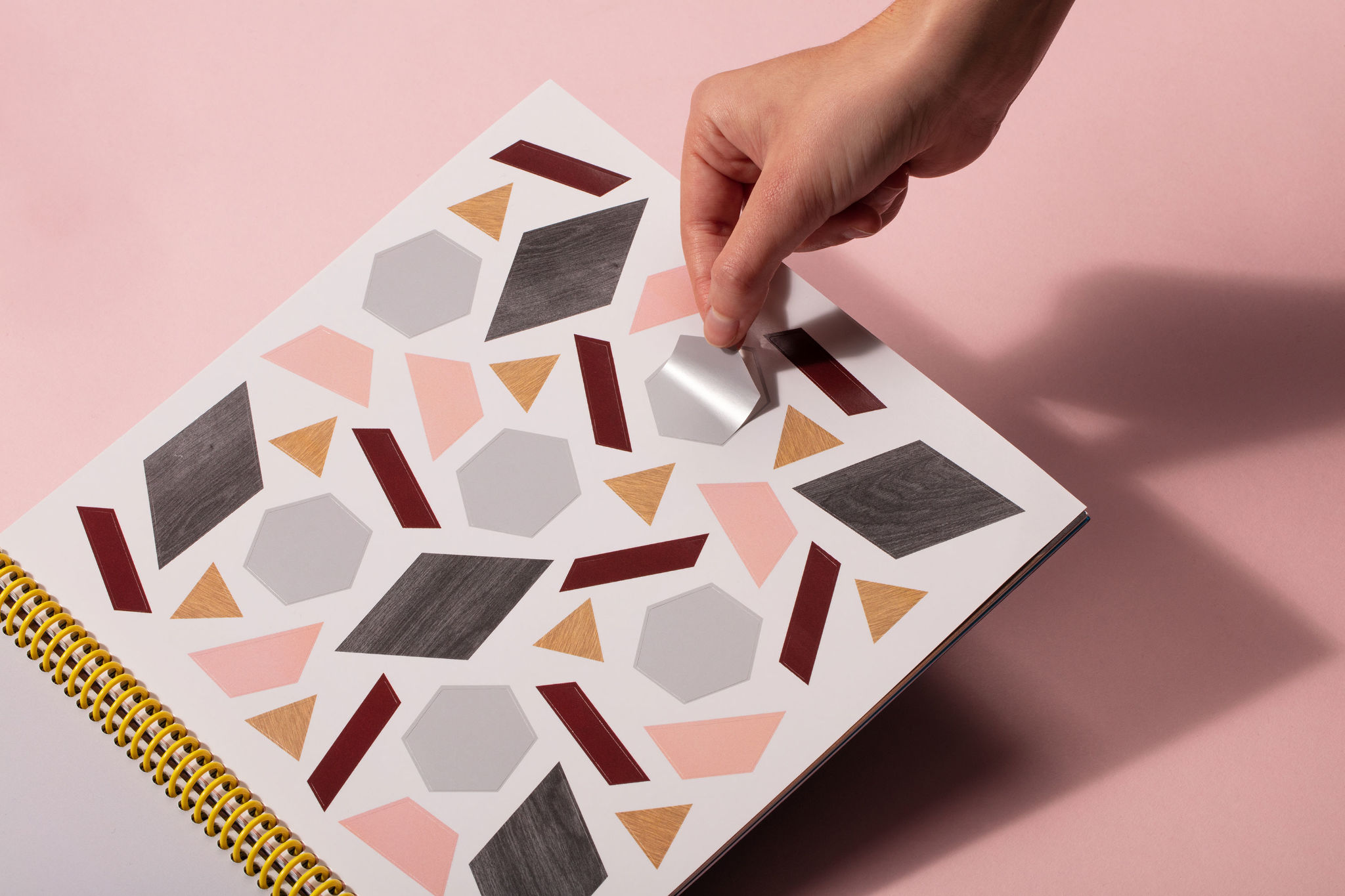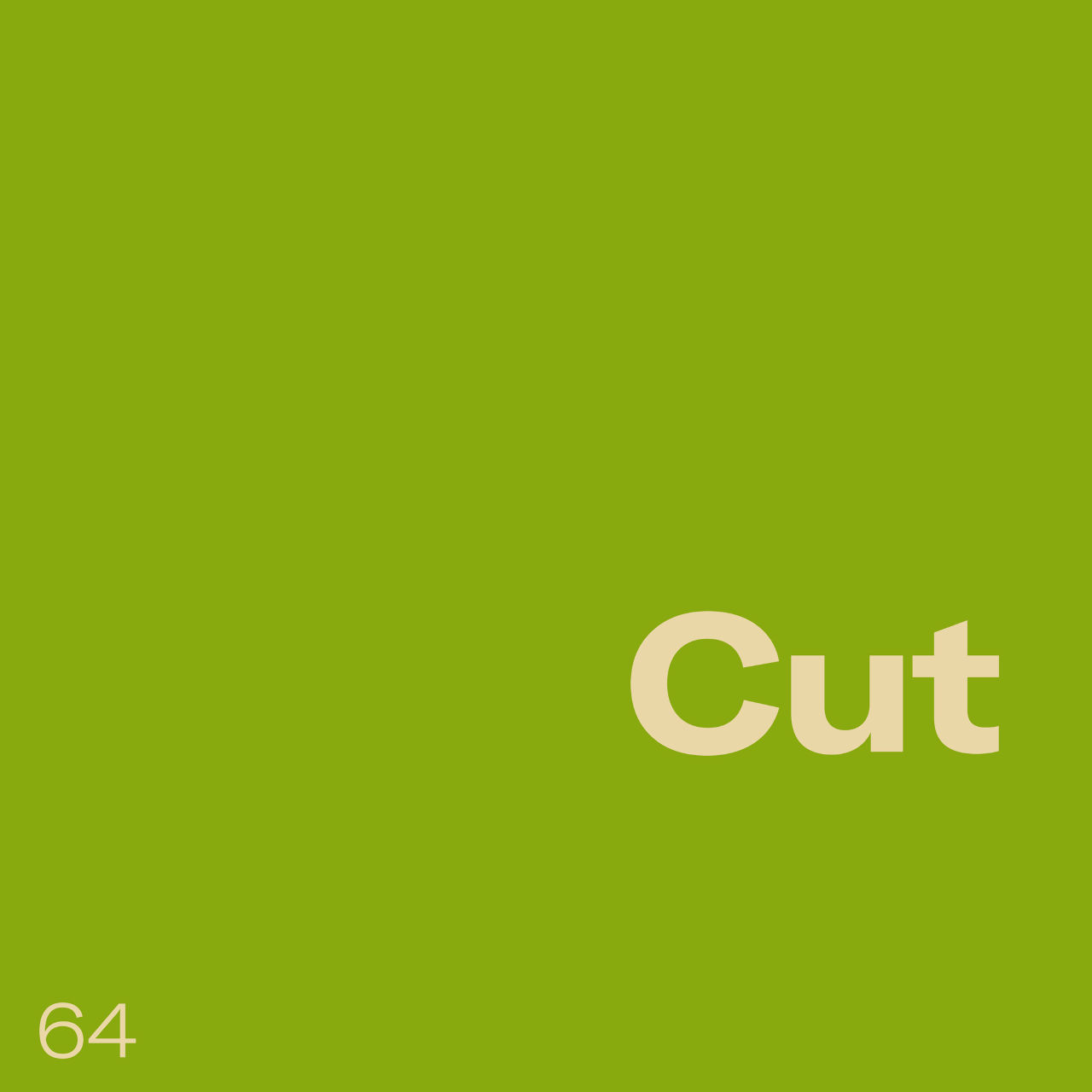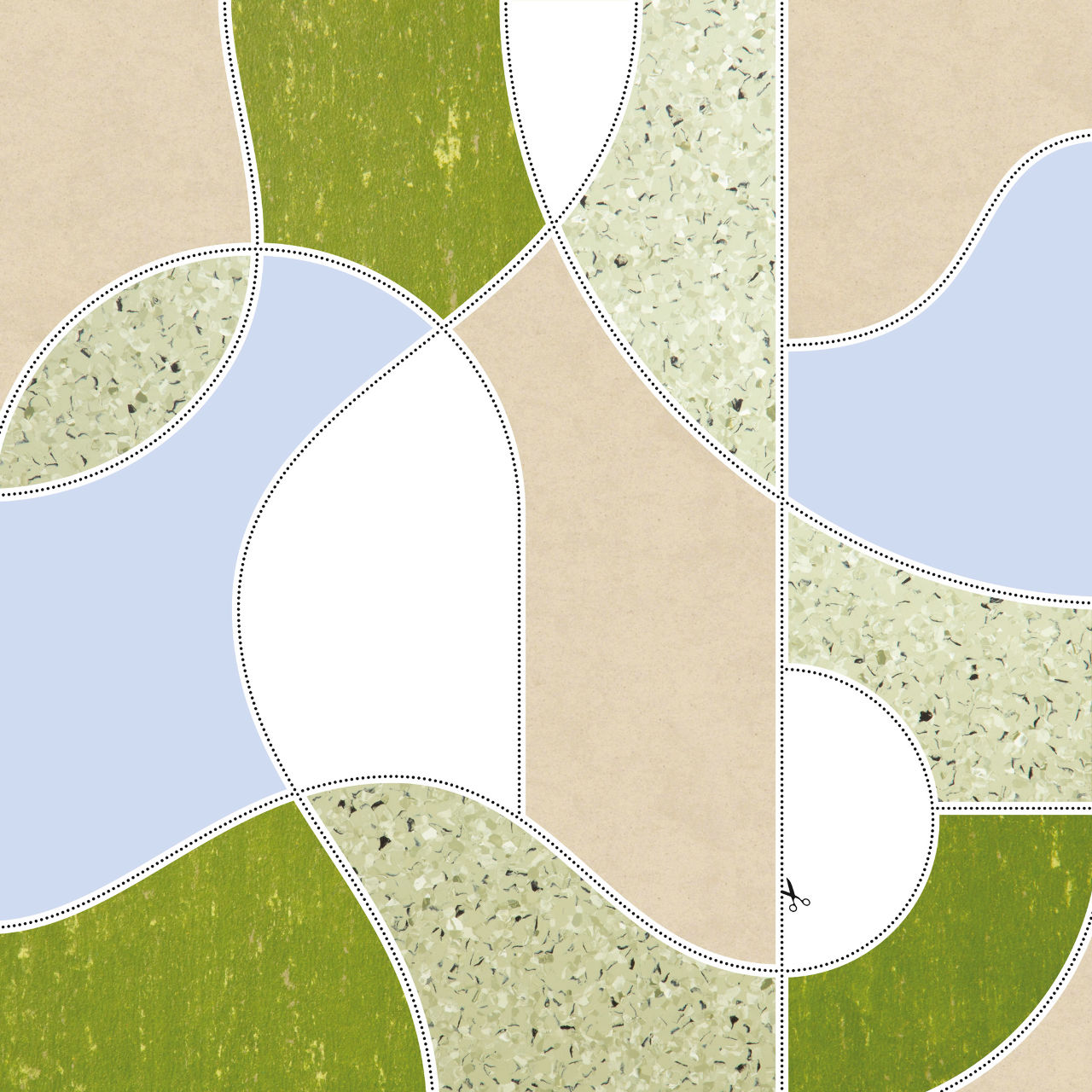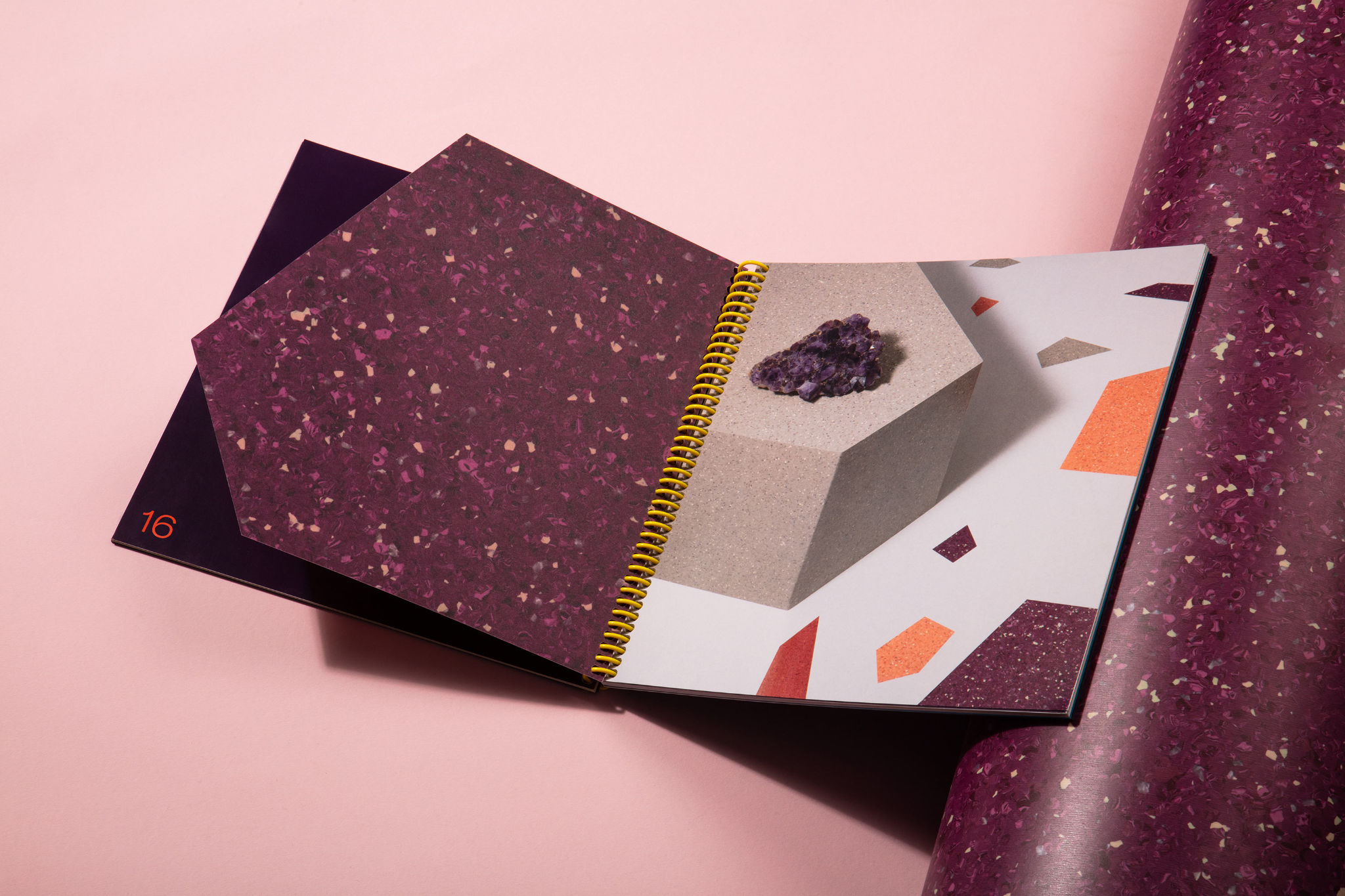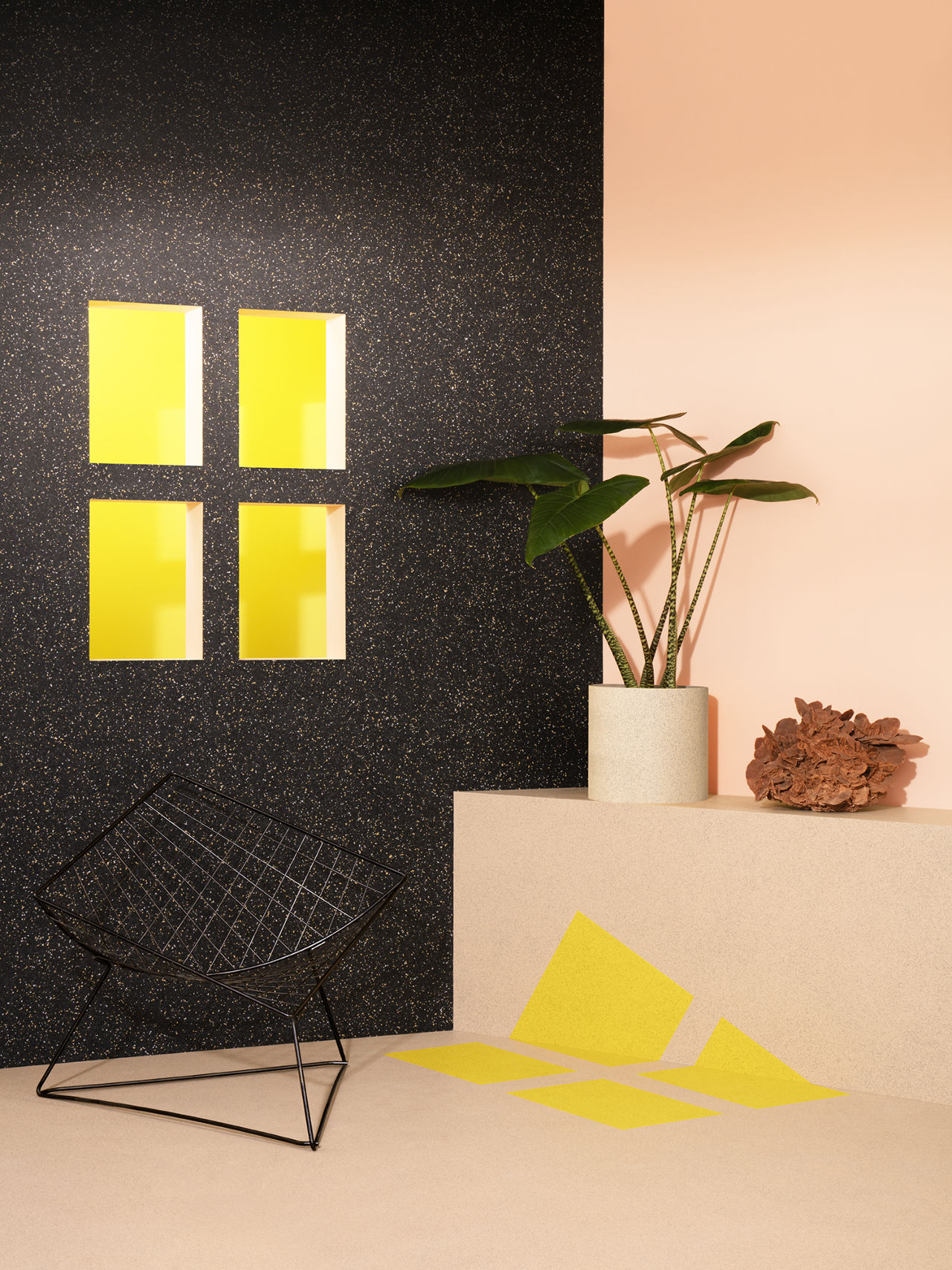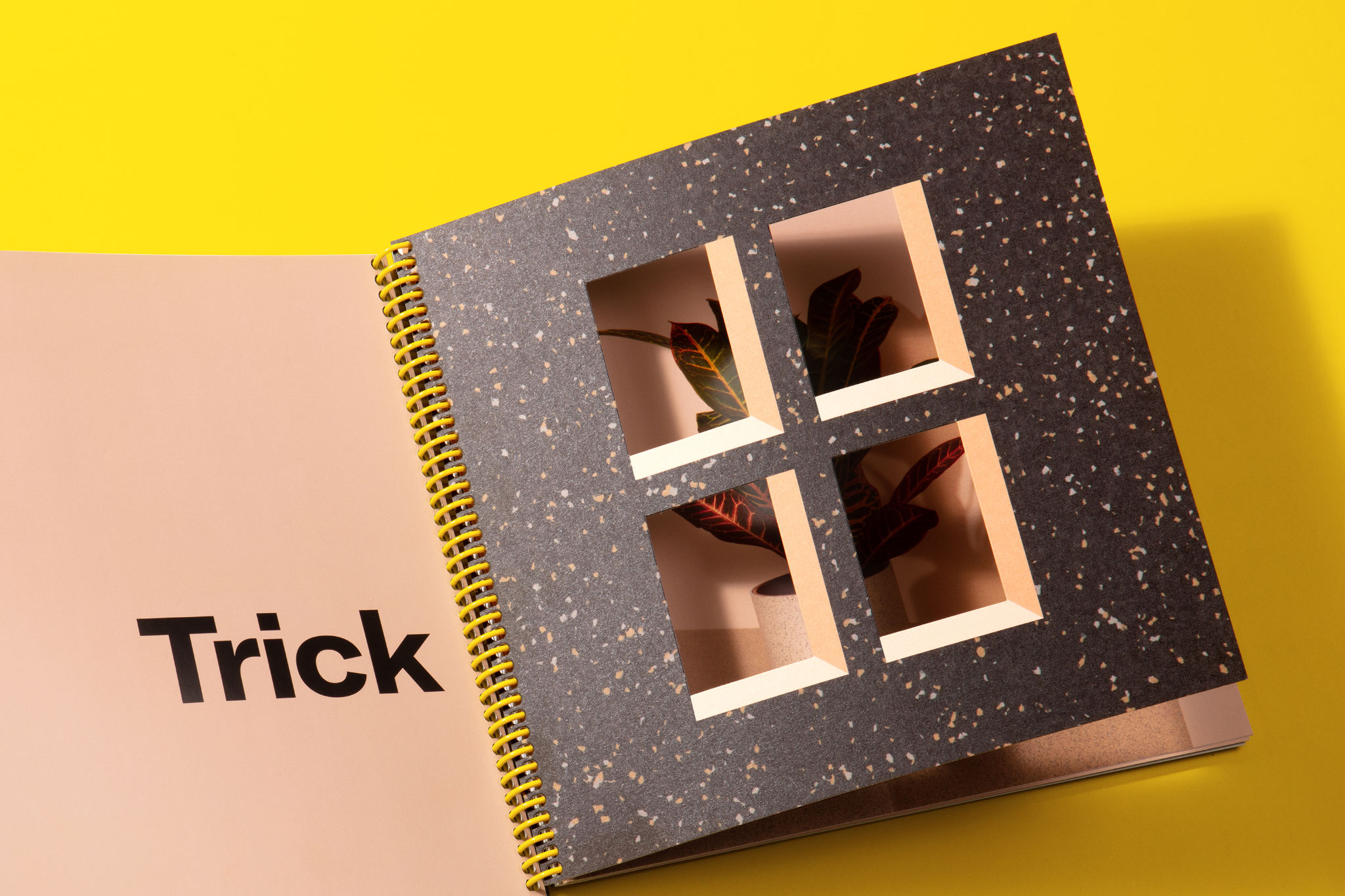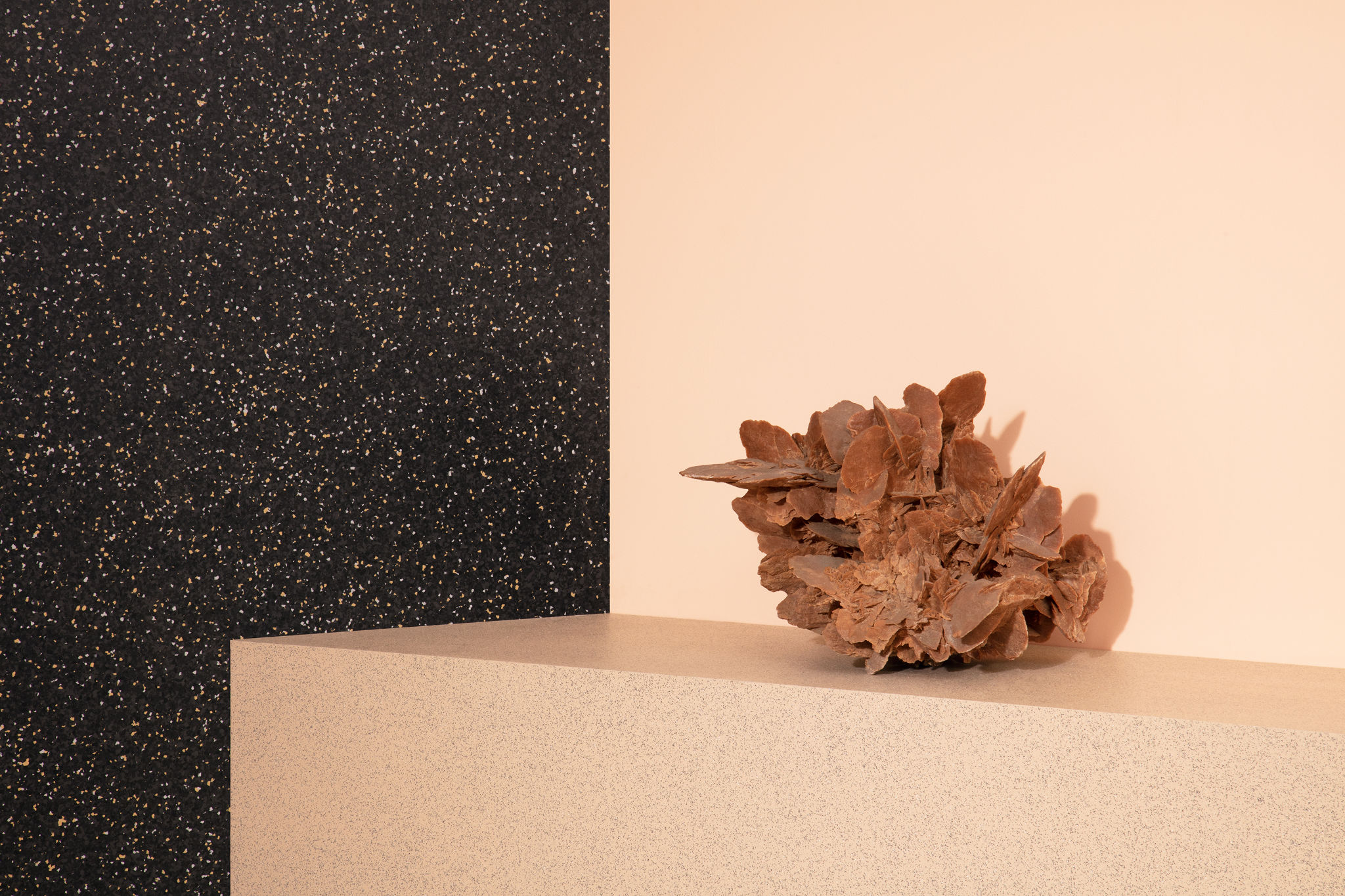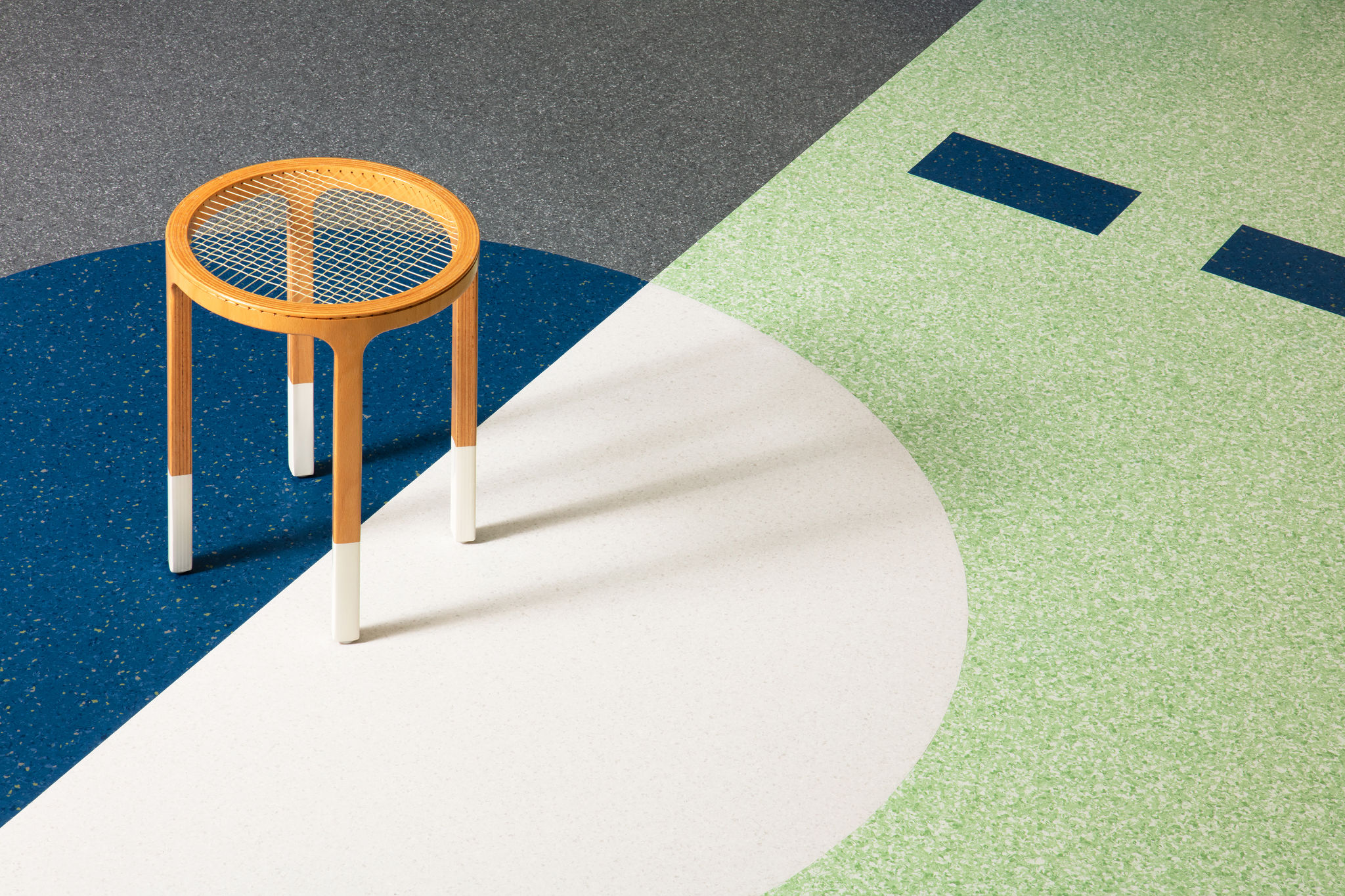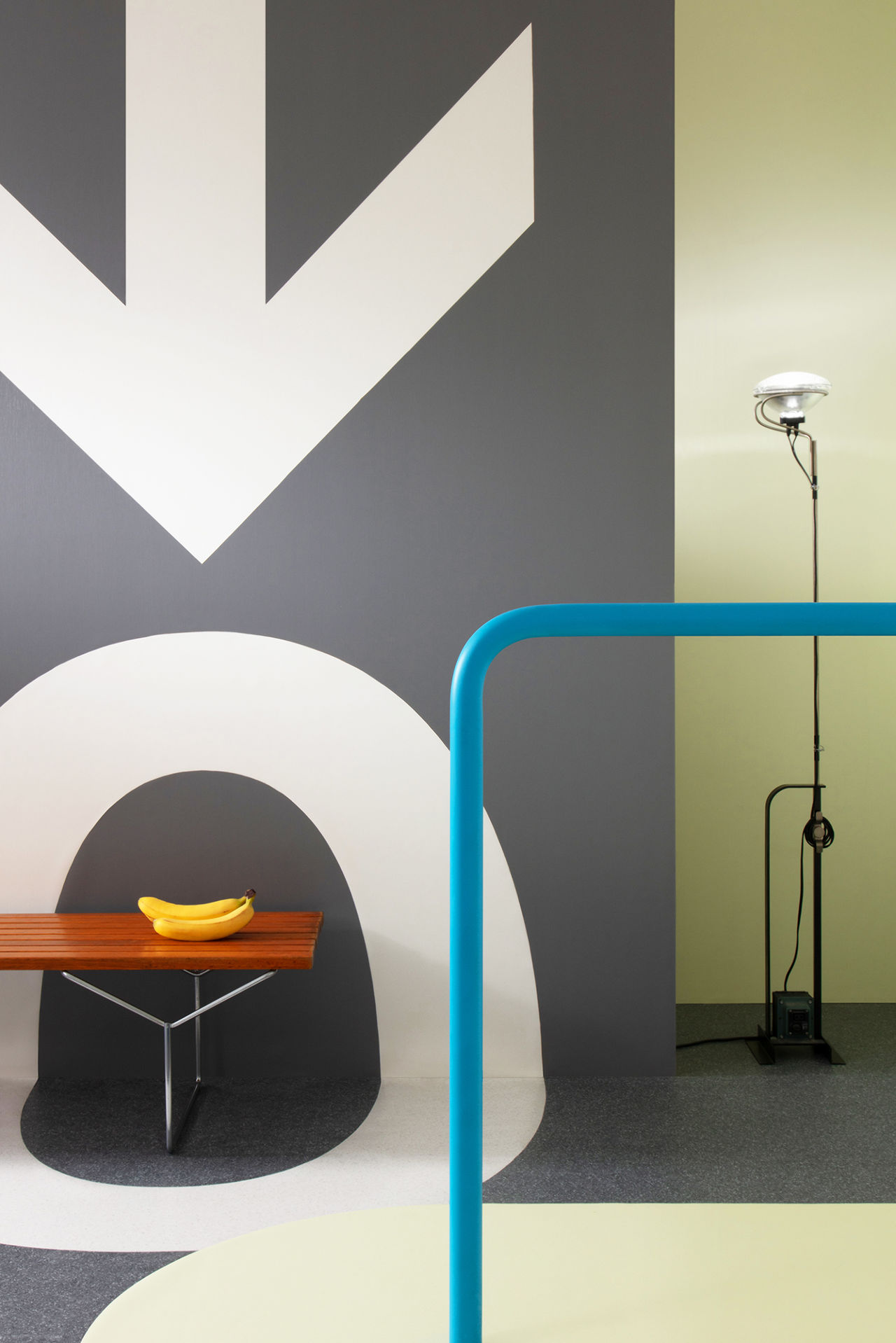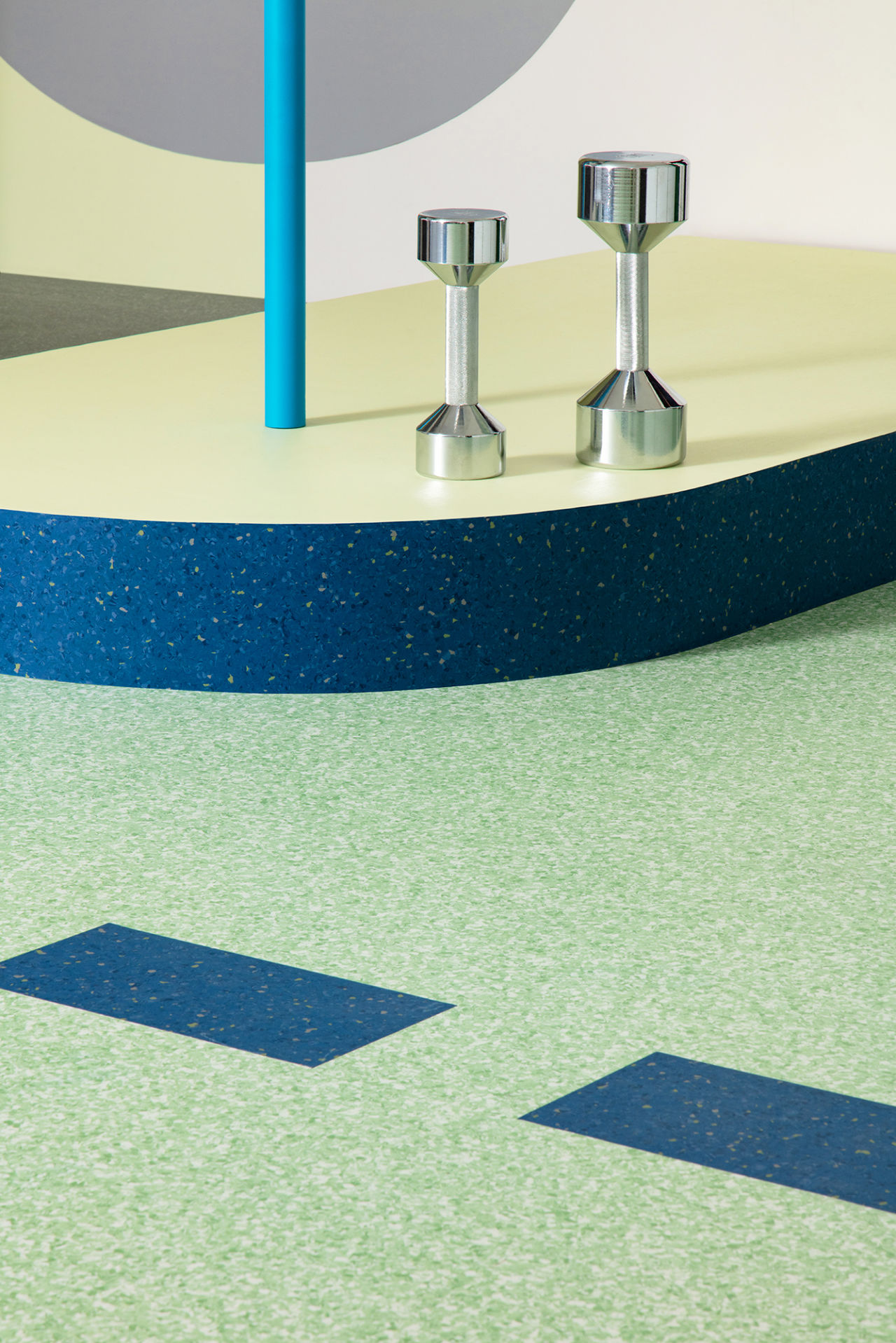 We approached the Tarkett catalogues as if they were full of games and dove straight in, imagining a dream-like, playful universe that set the creative scene for the Tarkett subjects. After all, the floor might well be considered a play area for architects and designers! Floor coverings are all too often selected based on technical performance and restrictions imposed by architectural standards. By mixing colour, texture and shape, we created ten settings - ten spaces - which question how each Tarkett product is used. These settings are inspirational, and do not necessarily refer to specific locations: are we in a luxury boutique, a hotel, an office or a museum? It doesn't matter. Our objective is to show the creative potential of Tarkett flooring and to decompartmentalize how each one is used.