After Atelier Cologne joined L'Oréal Group, the Studio helped the brand revamp its identity. The first step in this endeavour was to create a brand book, working closely with Atelier Cologne's founders Sylvie Ganter and Christophe Cervasel. This guide, designed like a travelog, outlines the brand's fundamentals, vision, pillars and portfolio.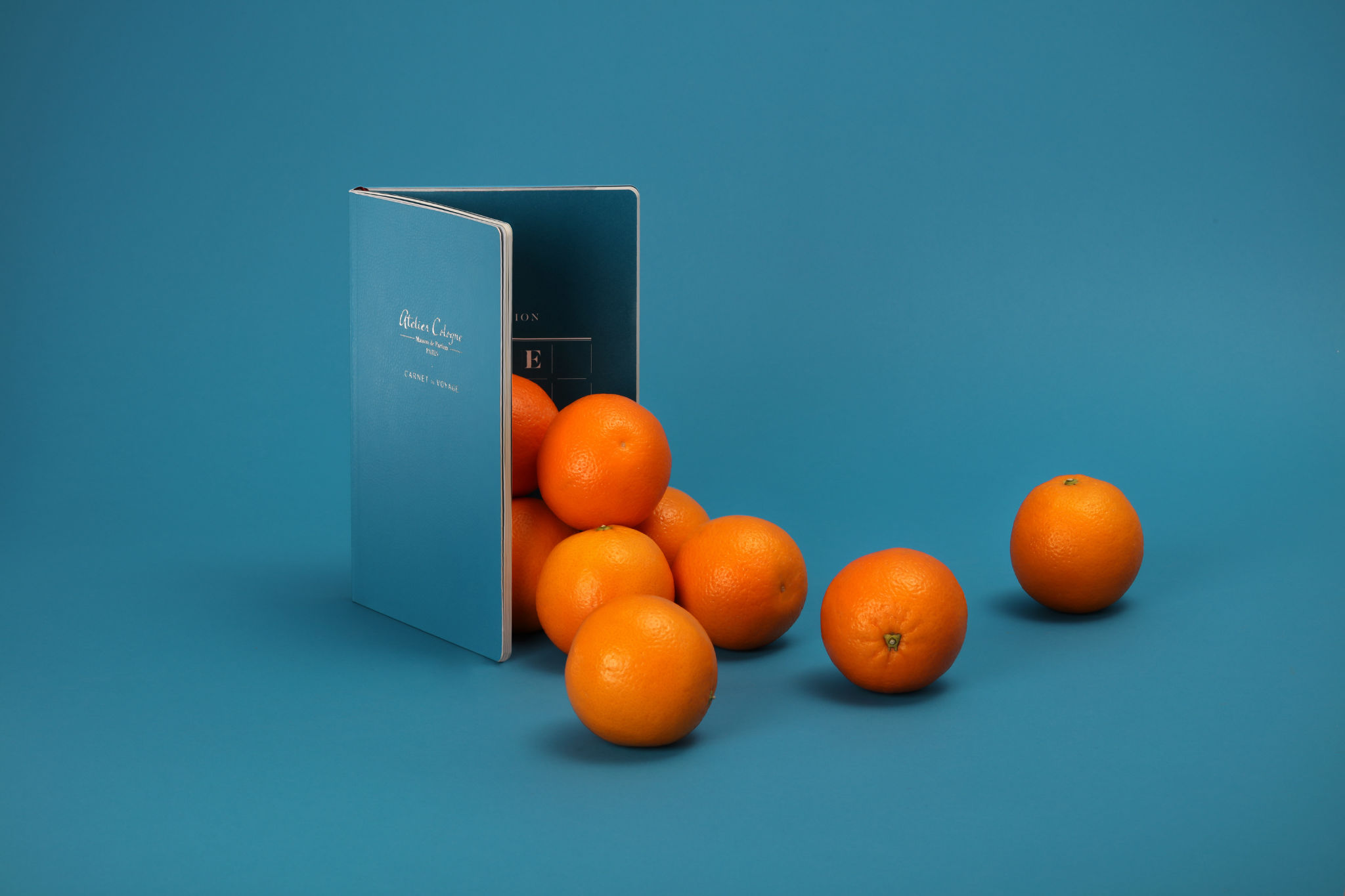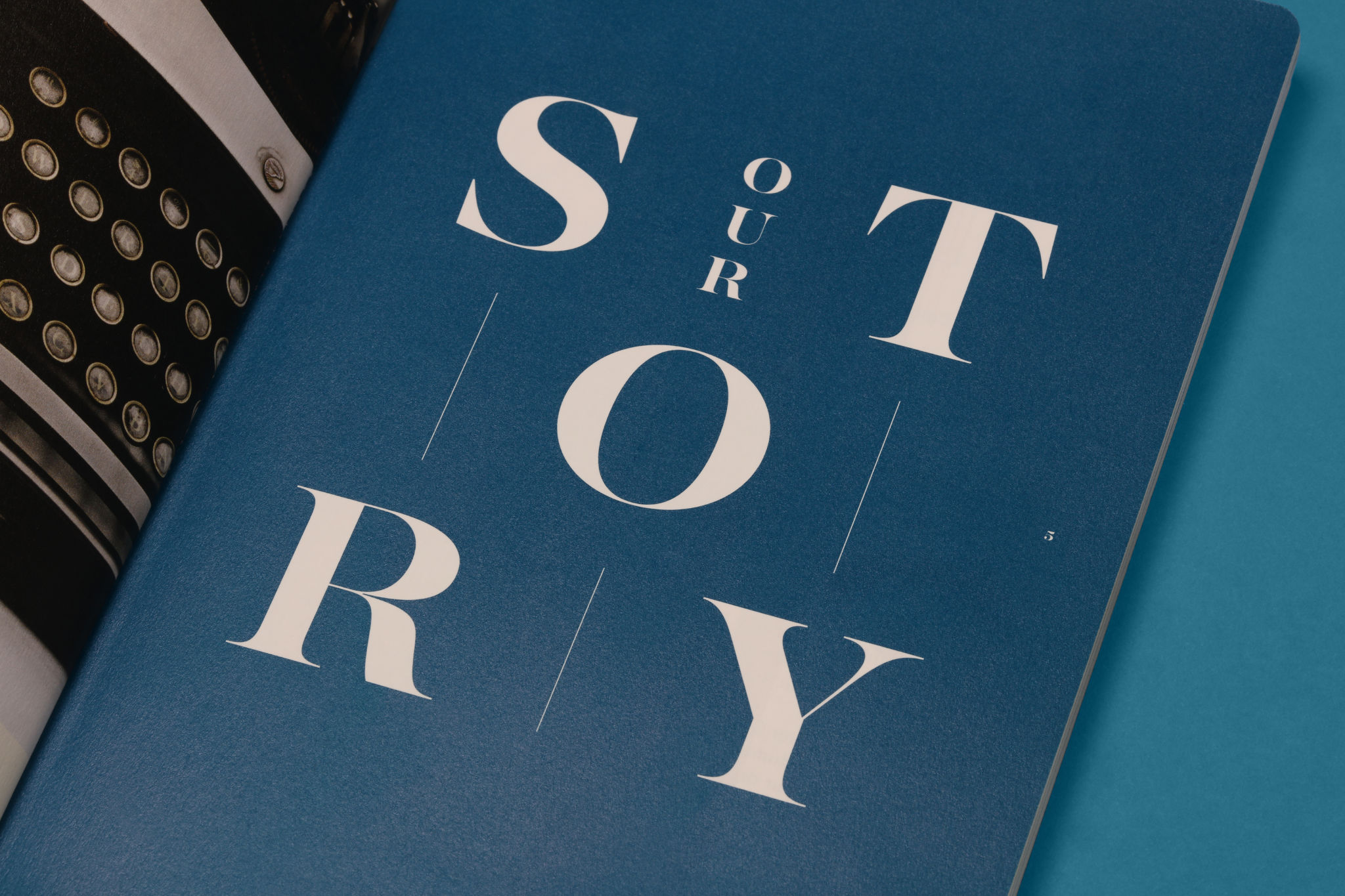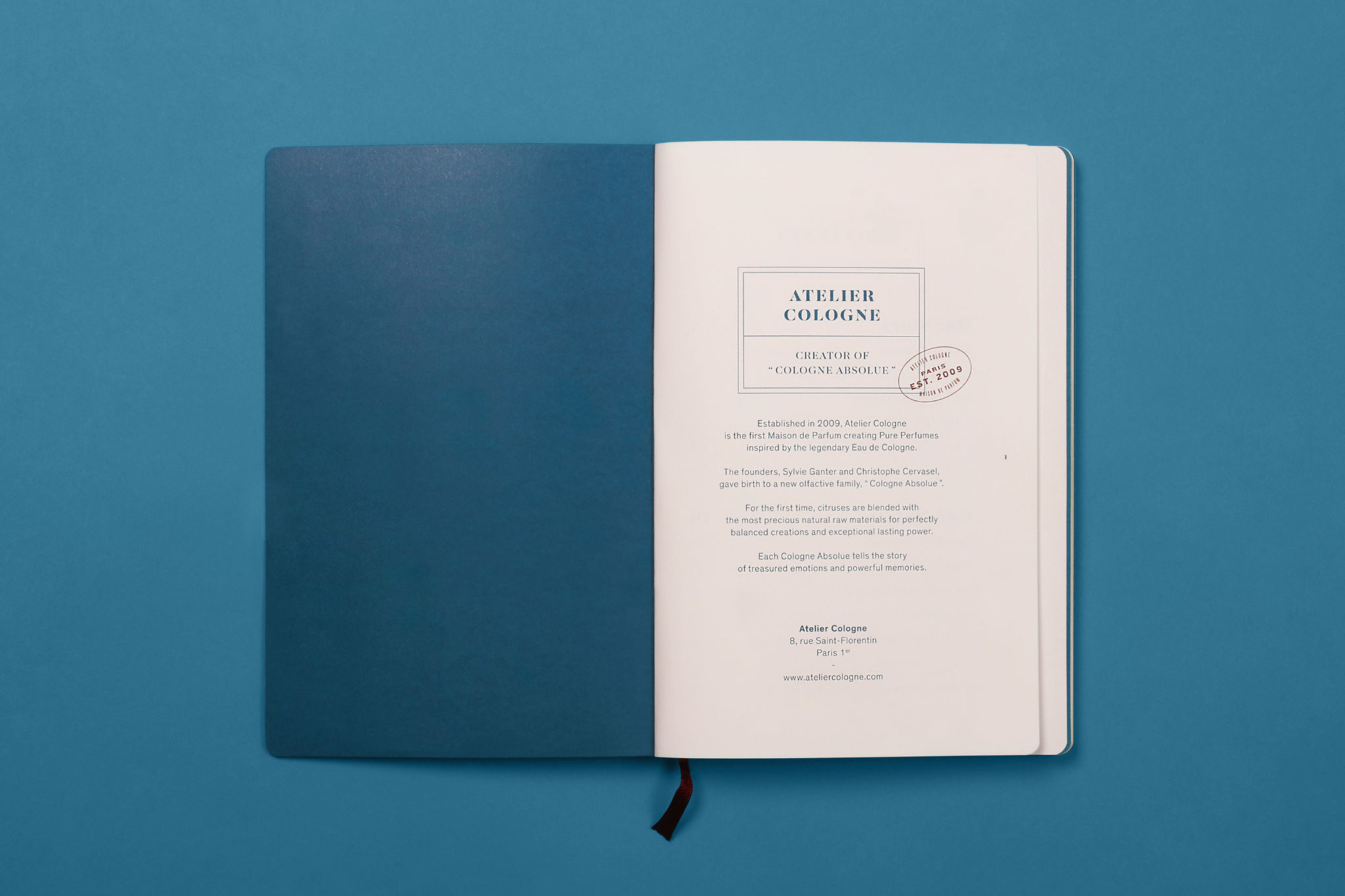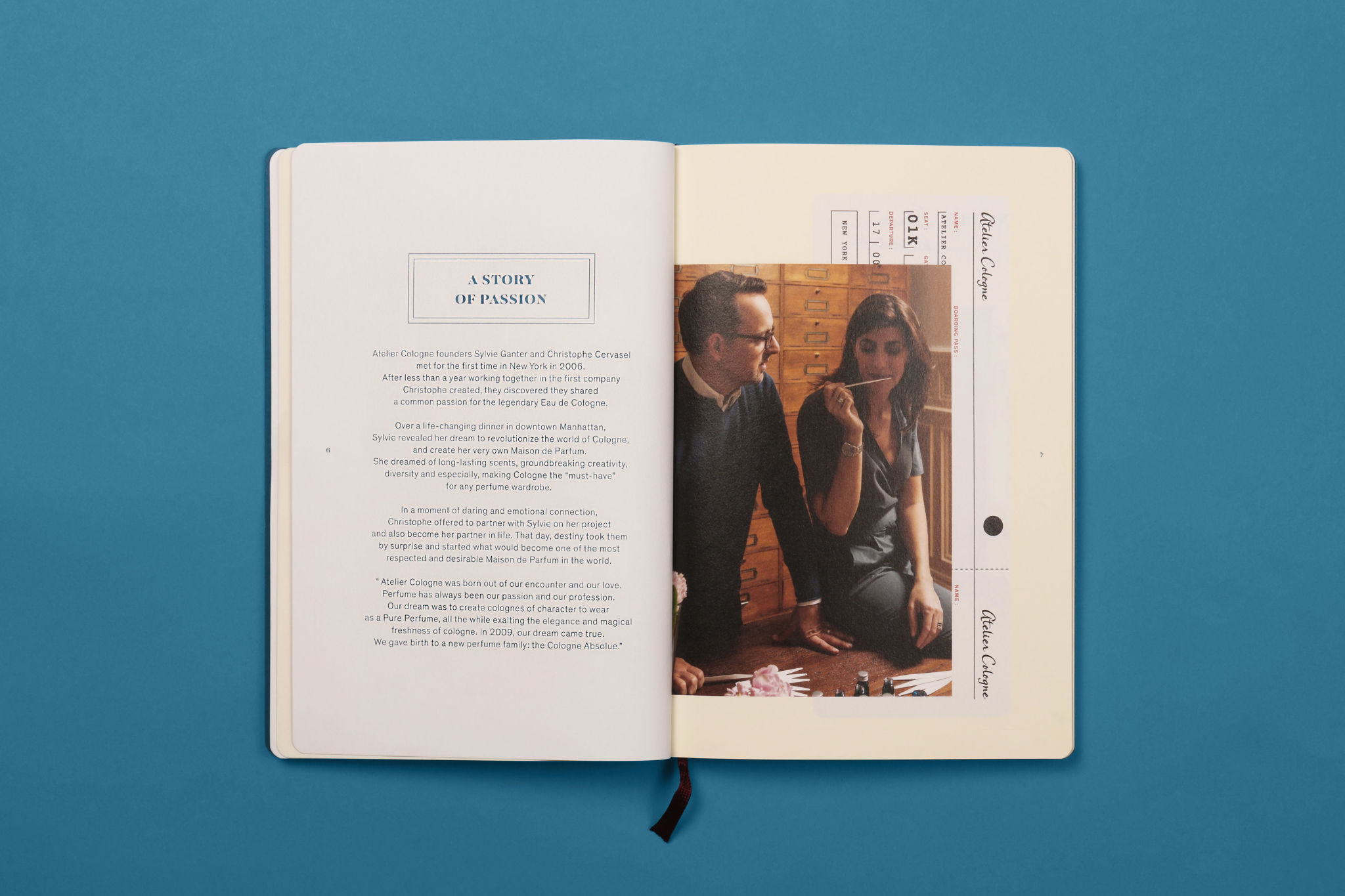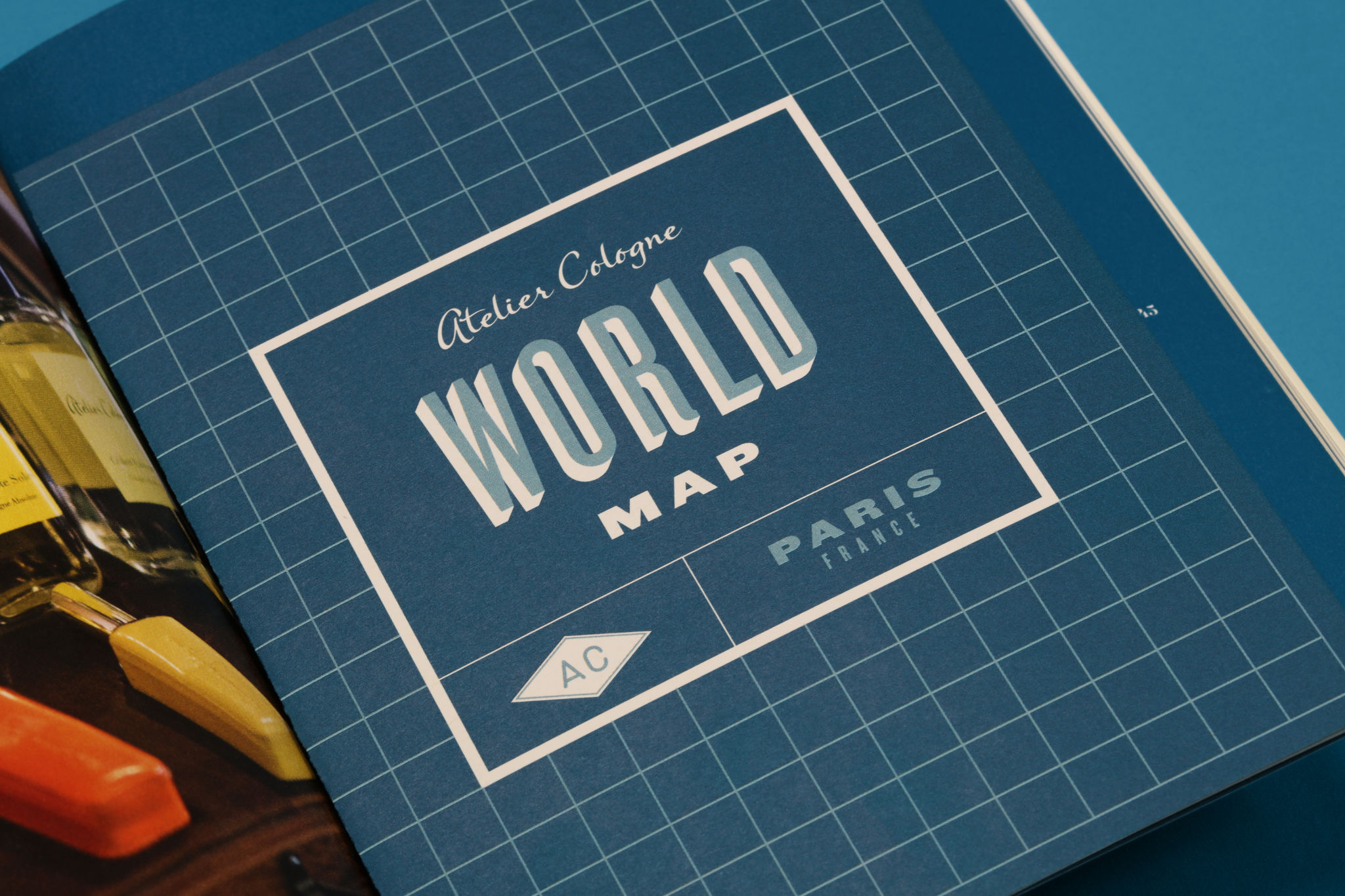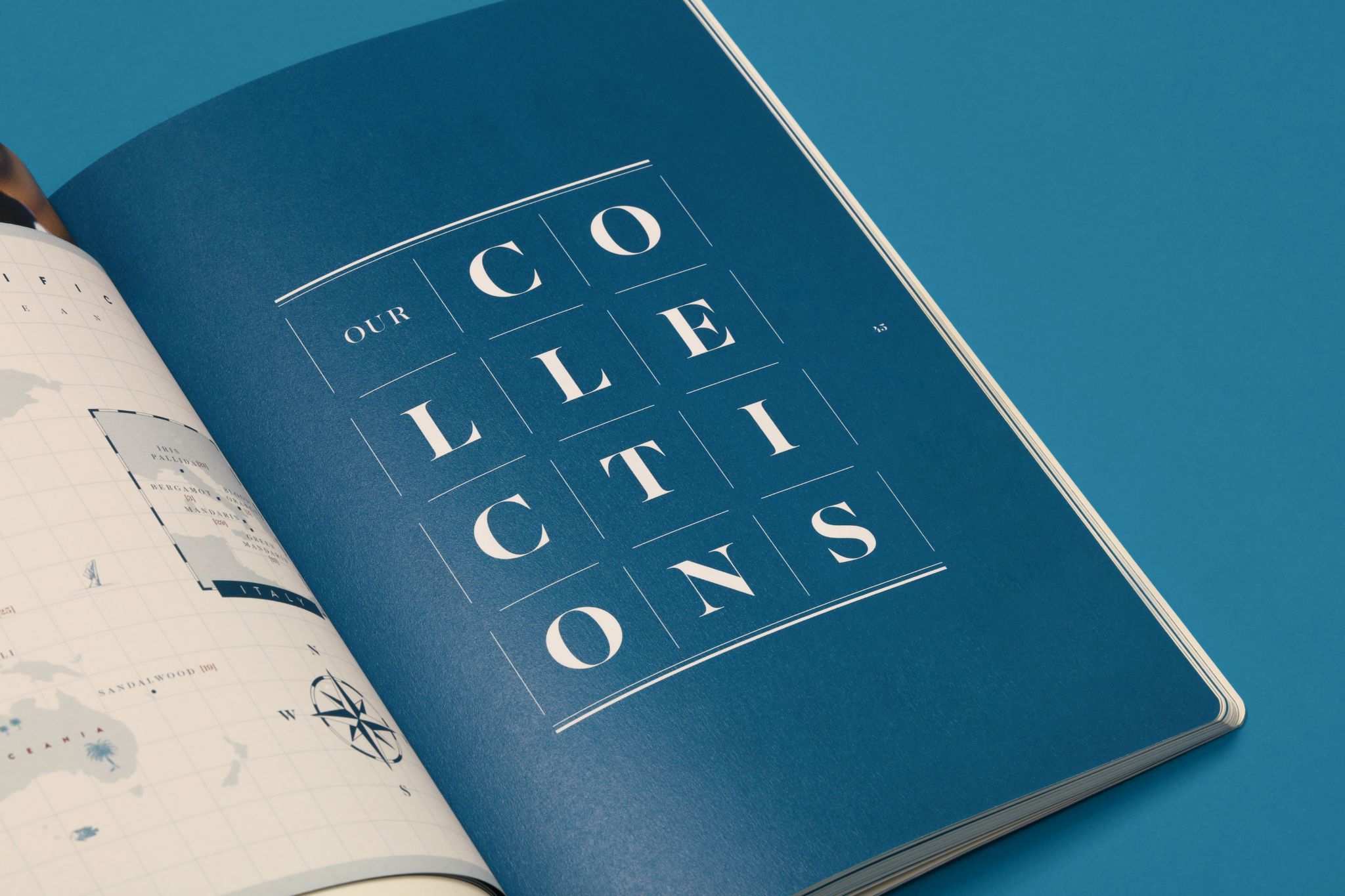 Made from ingredients sourced from over 50 countries, and imagined by two indefatigable globetrotters drawing their inspiration from every corner of the globe, Atelier Cologne perfumes are often said to resemble real voyages in an atomizer. It is therefore natural that we have been inspired by the travel world to imagine the brand's new communication elements. Travelog, passport, world map are all concepts that we have borrowed to get you to discover the world of Atelier Cologne.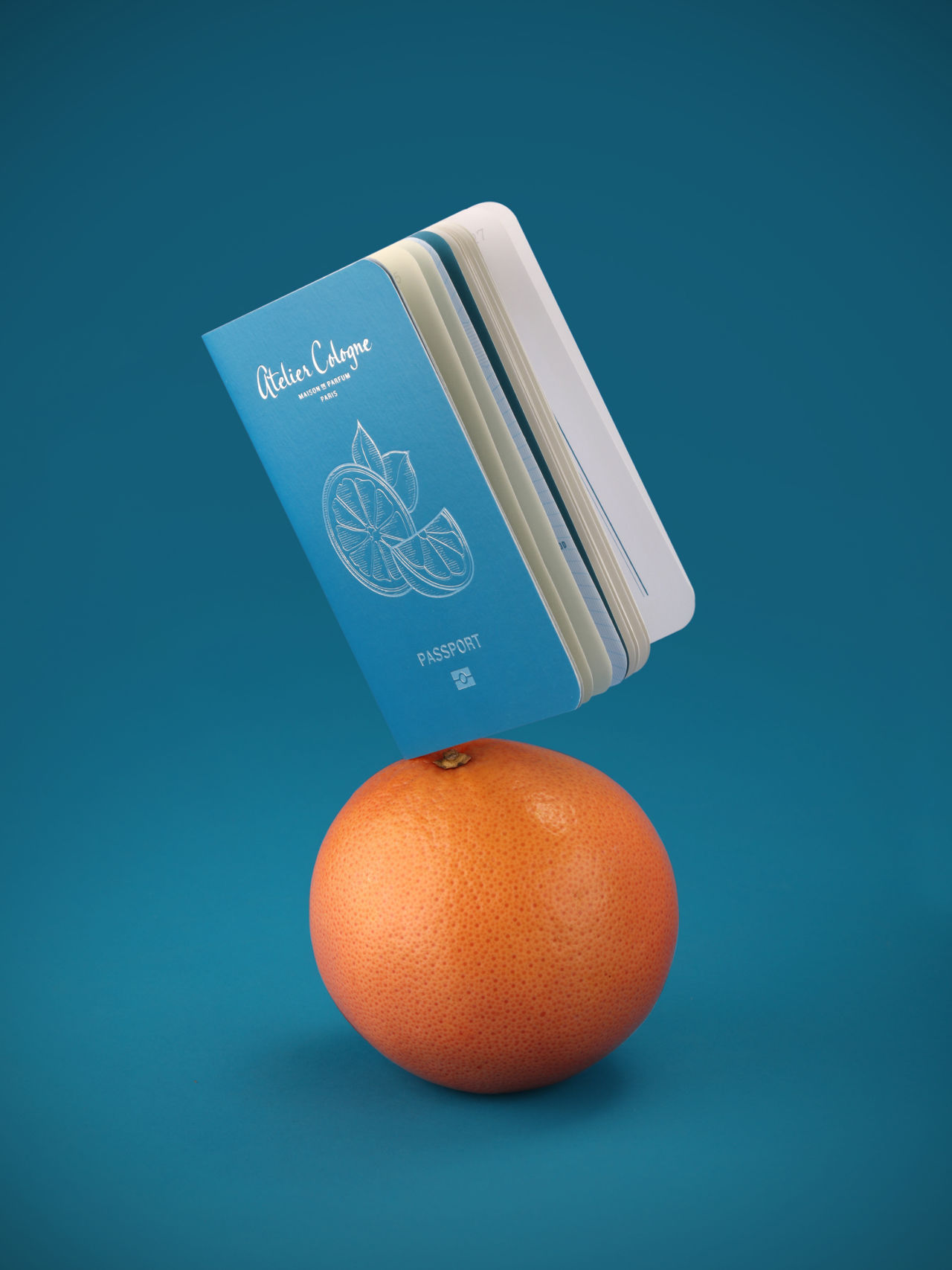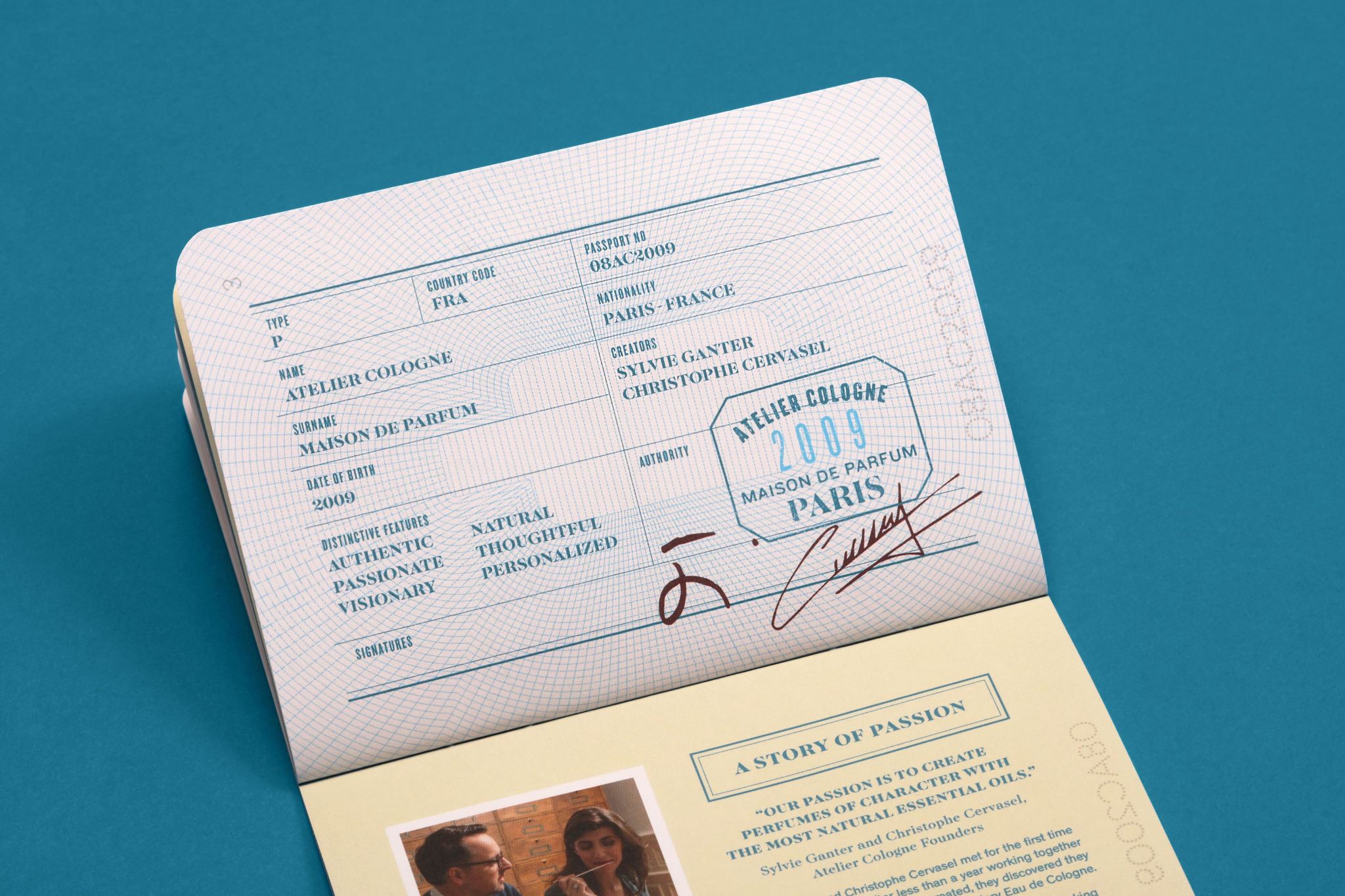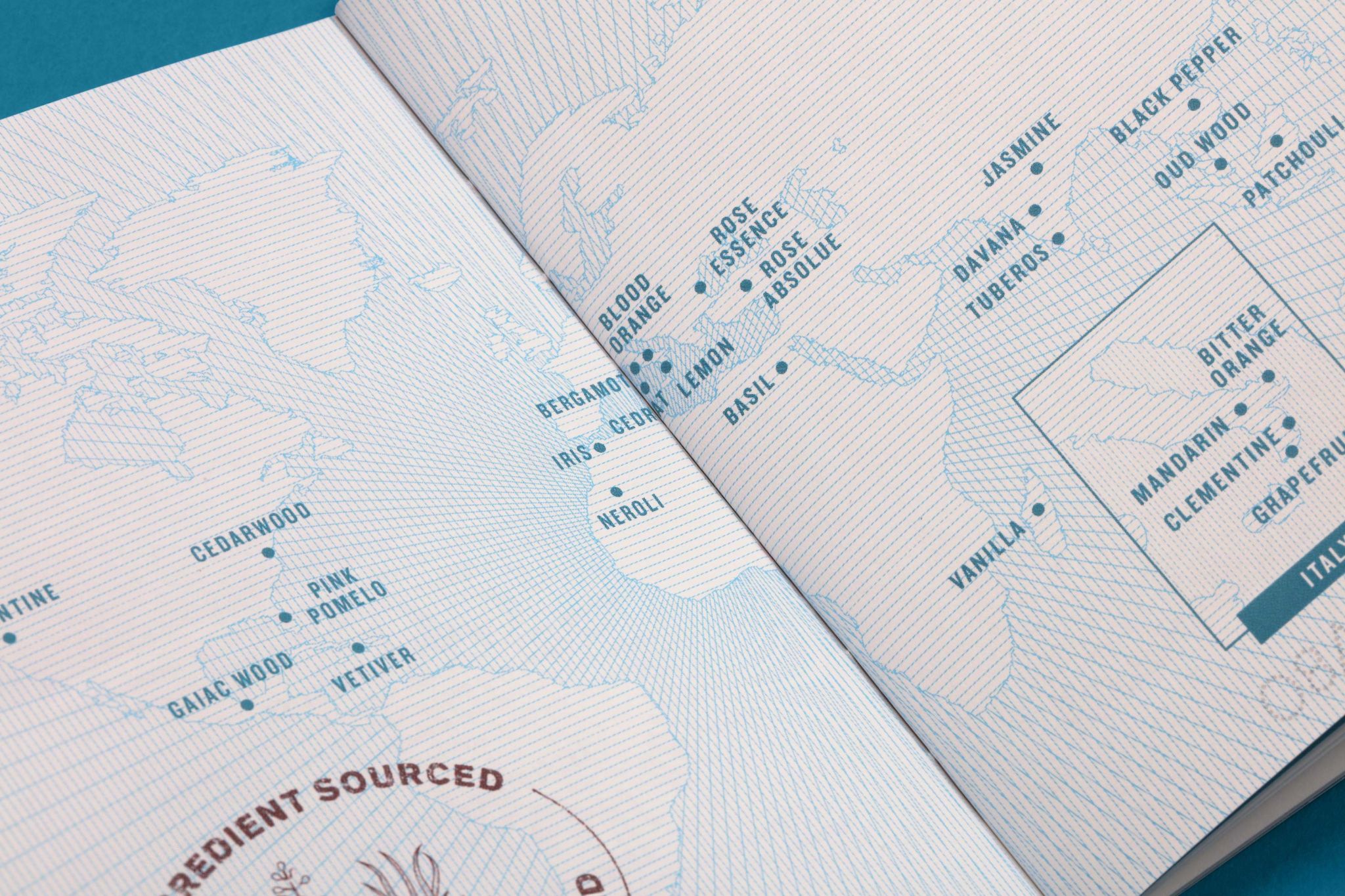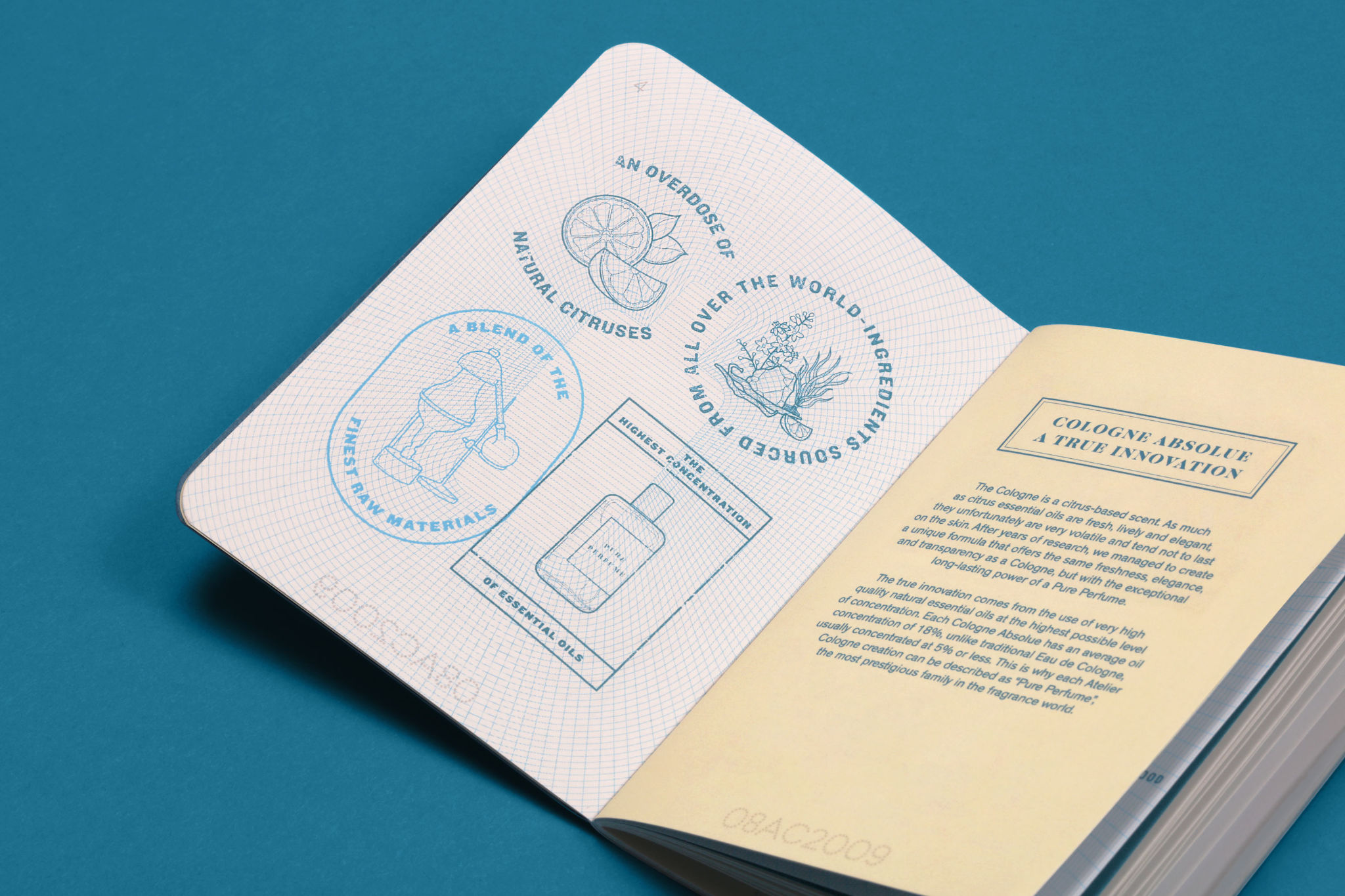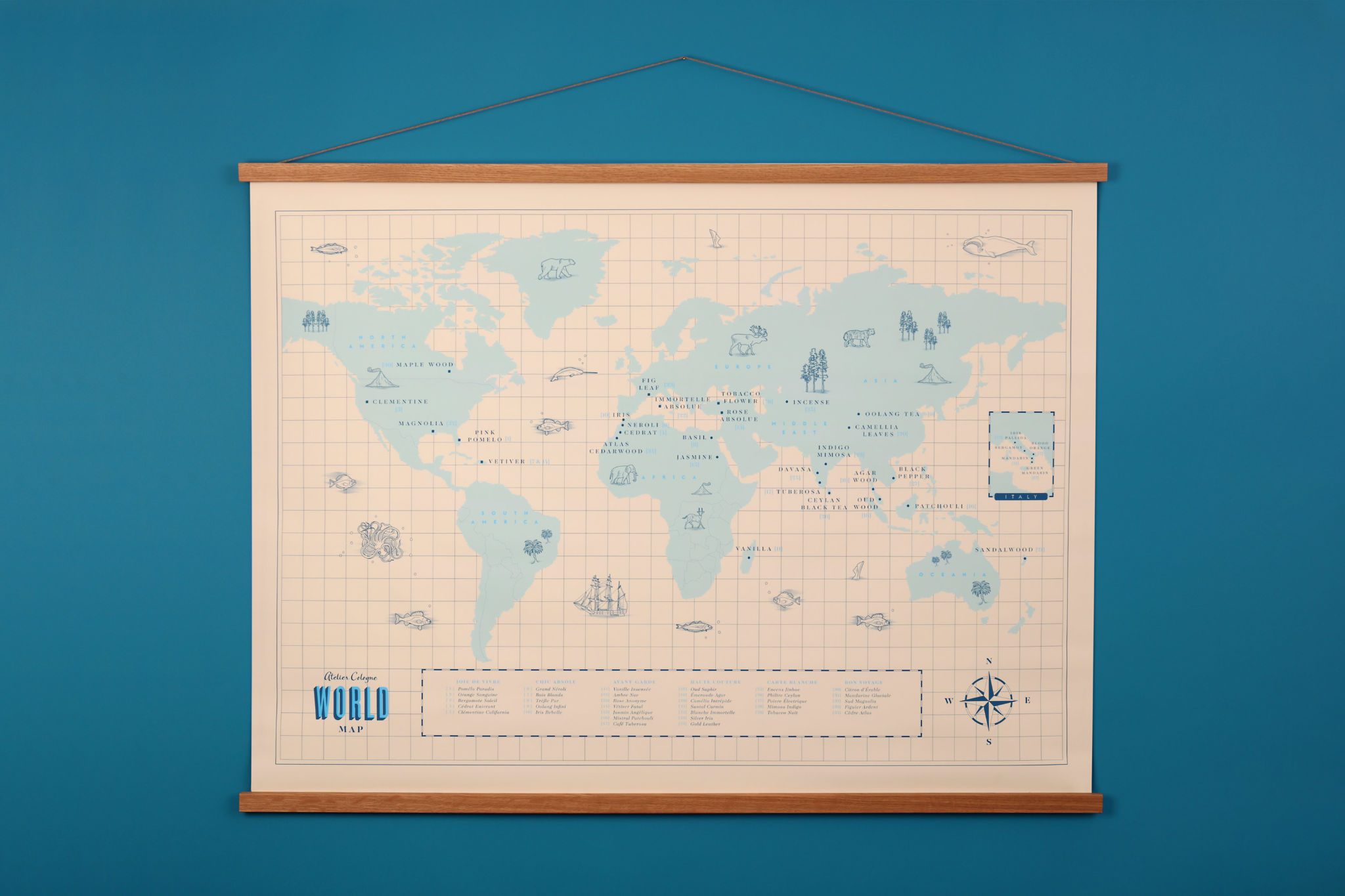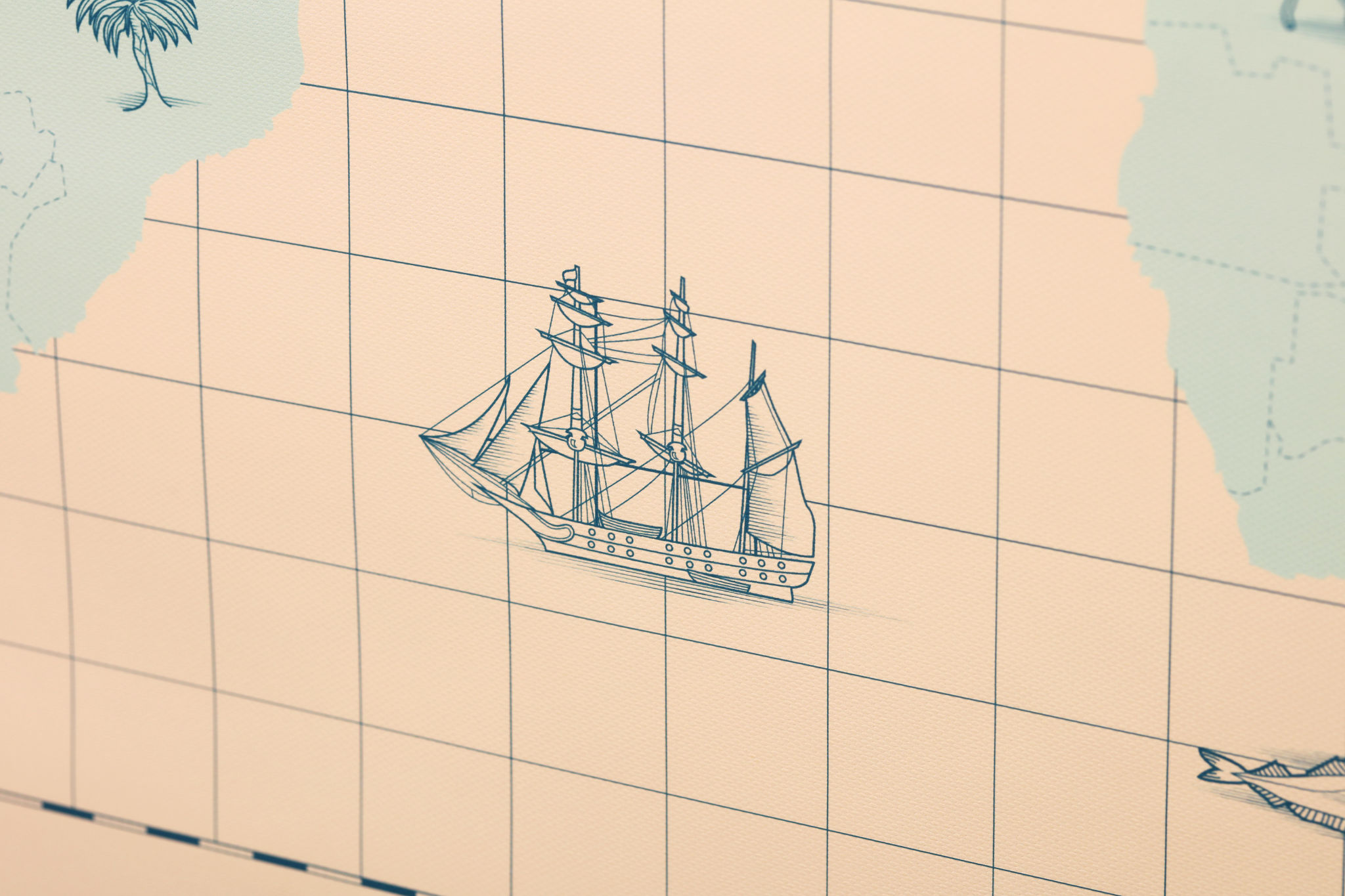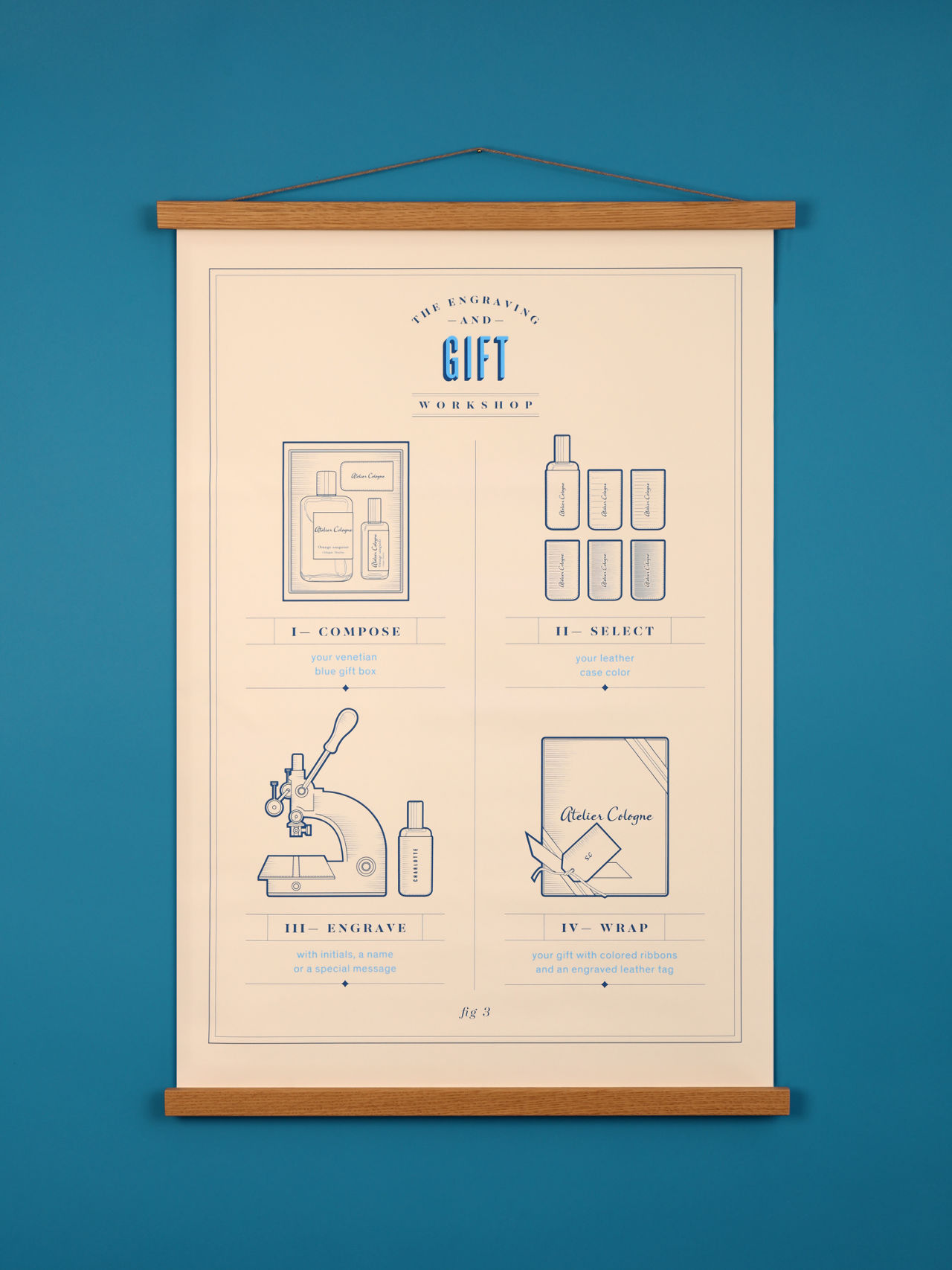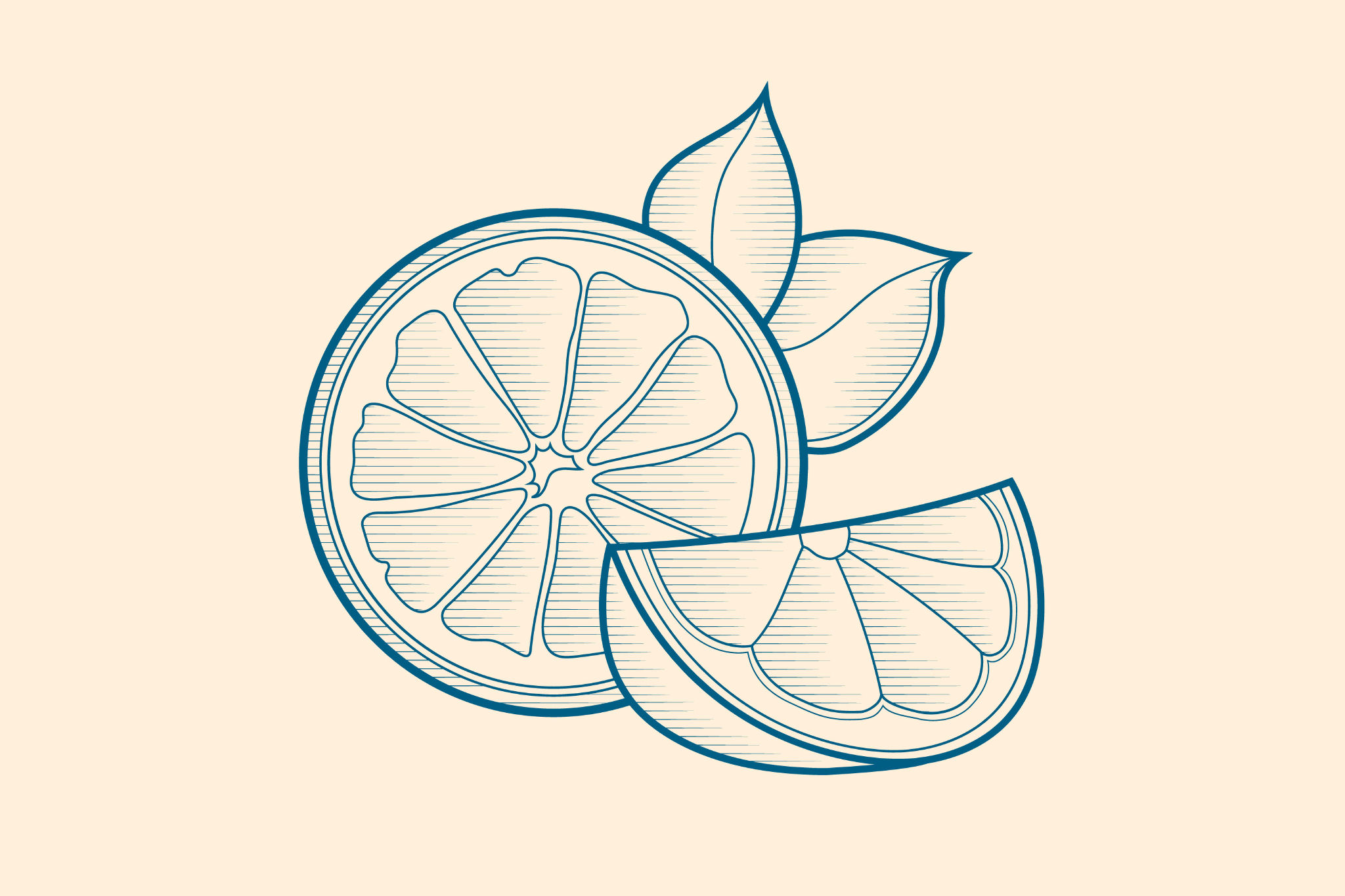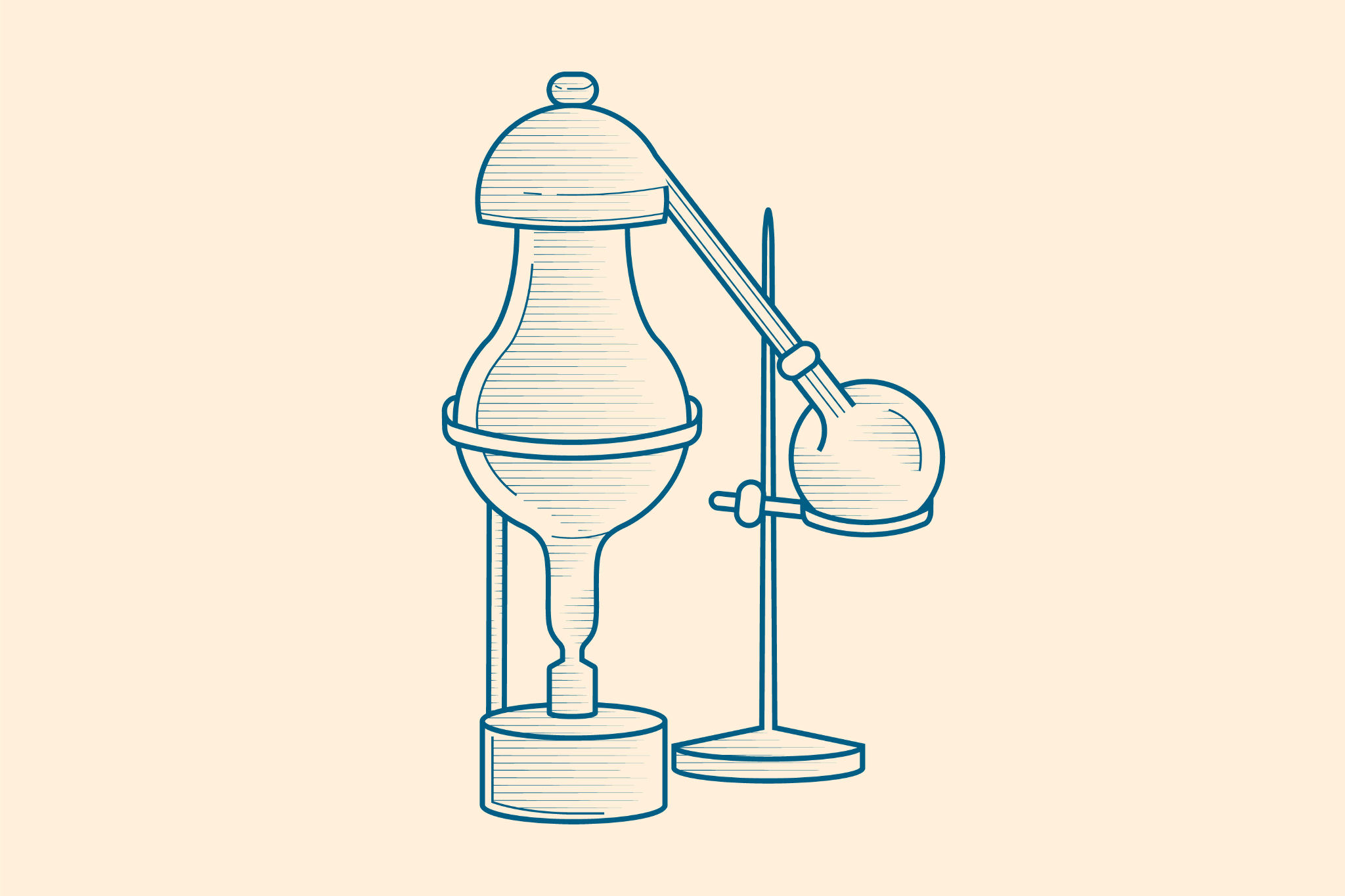 The perfumes of Atelier Cologne are a concentrate of travels encapsulated in a universe of memories that accompanies each perfume. To facilitate the deployment of the brand, it was necessary to evolve the retail concept by keeping the heat and the soul of the collector of beautiful objects which constitute the first shops. It is therefore in the world of transport and collection furniture that we drew our inspiration to imagine the new retail elements of the brand. No more furniture, but stacked crates, that allows to make the brand travel around the world and at different scales. To recall the natural orginia of perfumes, it is in a new green setting, a winter garden consisting of real citrus and mosaics, that we now find the collections.
Mosaics designed with Solène Léglise