After a first collaboration in 2008 for the design of acoustic panels by revolutionizing the "hole", it is now on the ceiling that 5•5 and Obeflex attacks with a strong ambition: move our spaces!
Inspired by geologists' technical drawings and the textures used by architects to illustrate their projects, Tectonique's identity is understated and instructional. The catalogue presents the inspirations behind each collection while showcasing their visual qualities and the solutions implemented. Beyond the graphic design, a great deal of background work was carried out in order to structure the information in a way that highlights the aesthetic result while also facilitating the understanding of the products' technical characteristics through simple, clear instructions.  An identity that provides architects with effective, inspiring documents, including the catalogue, press release and launch invitation.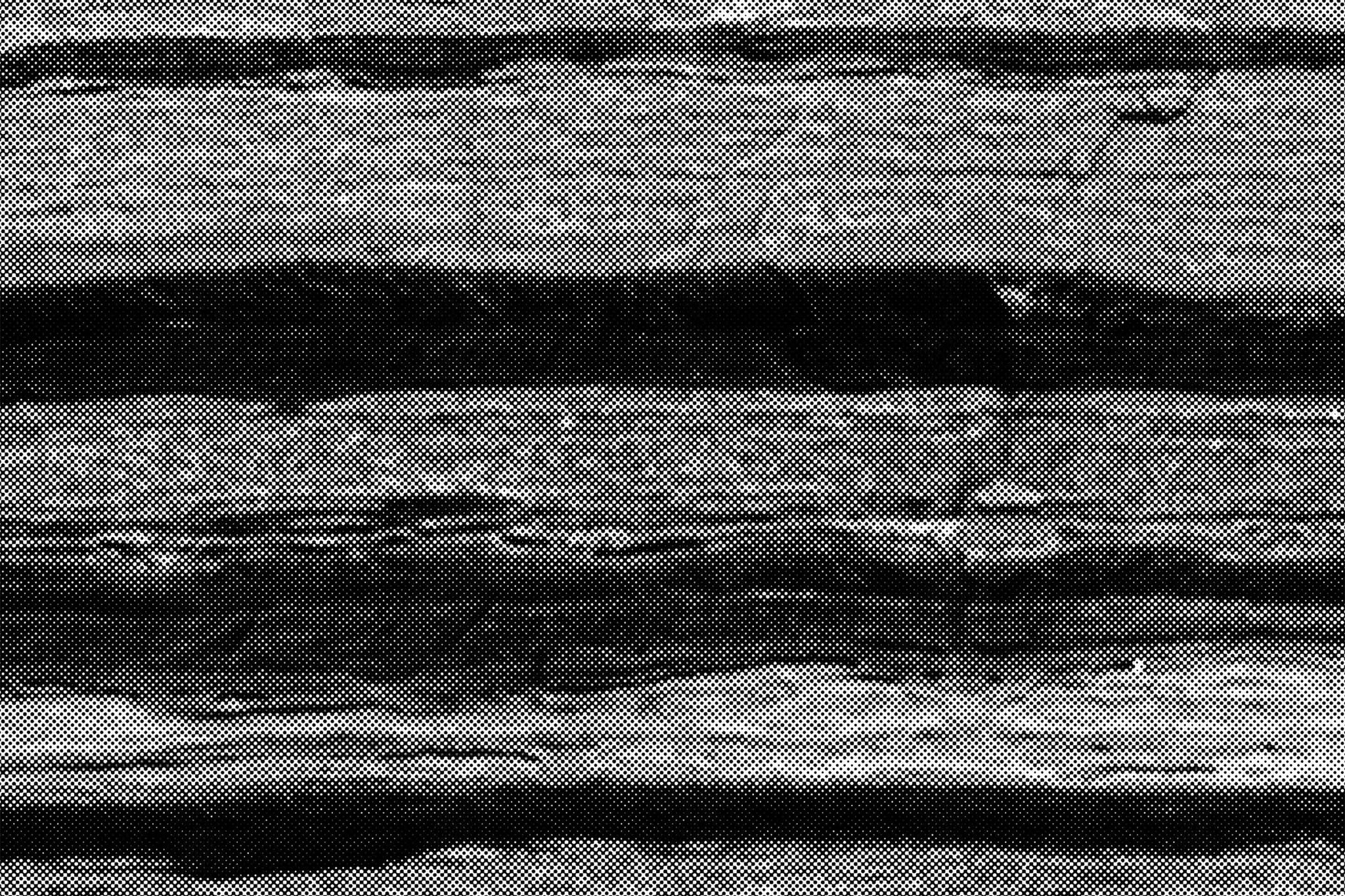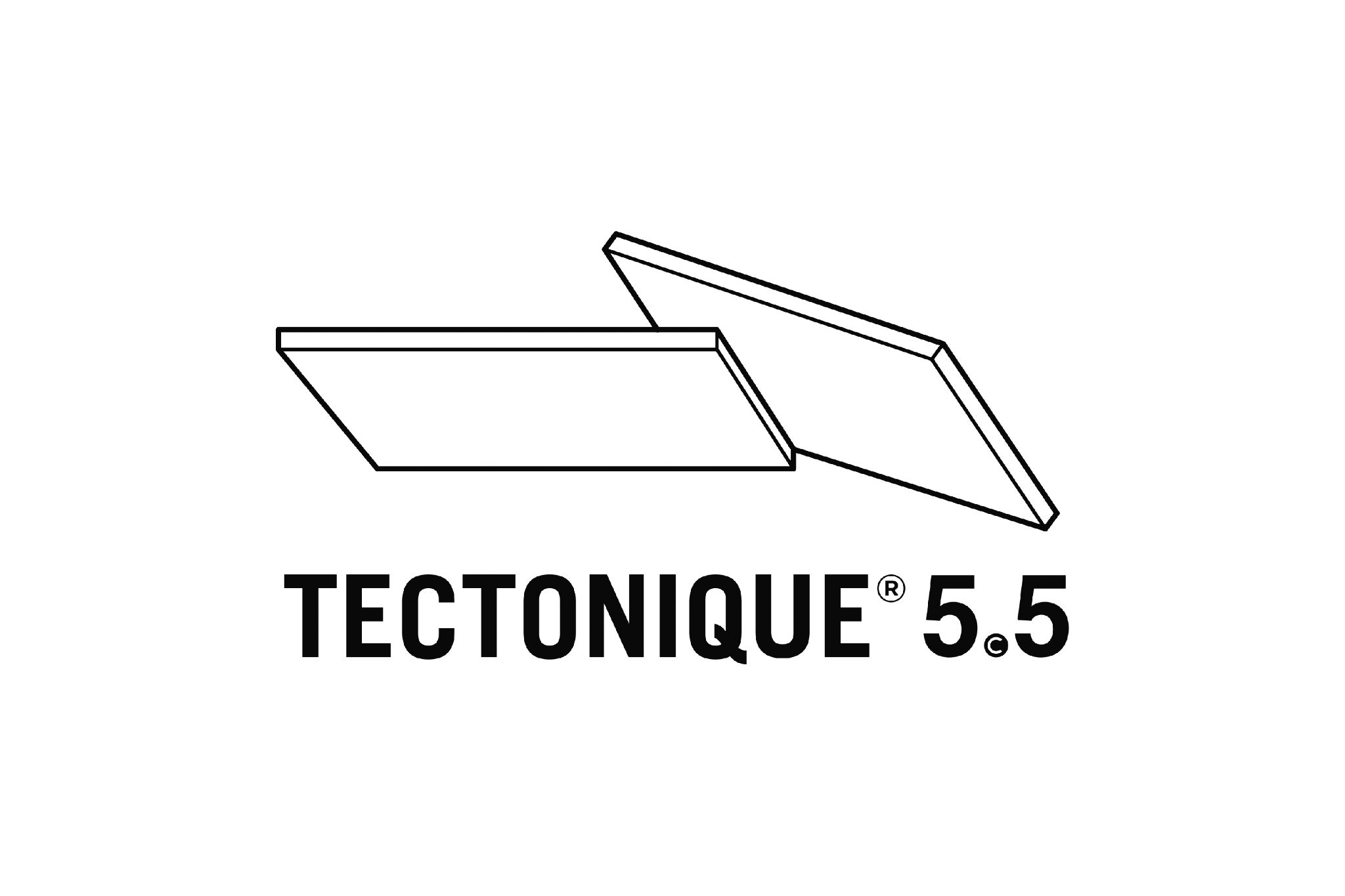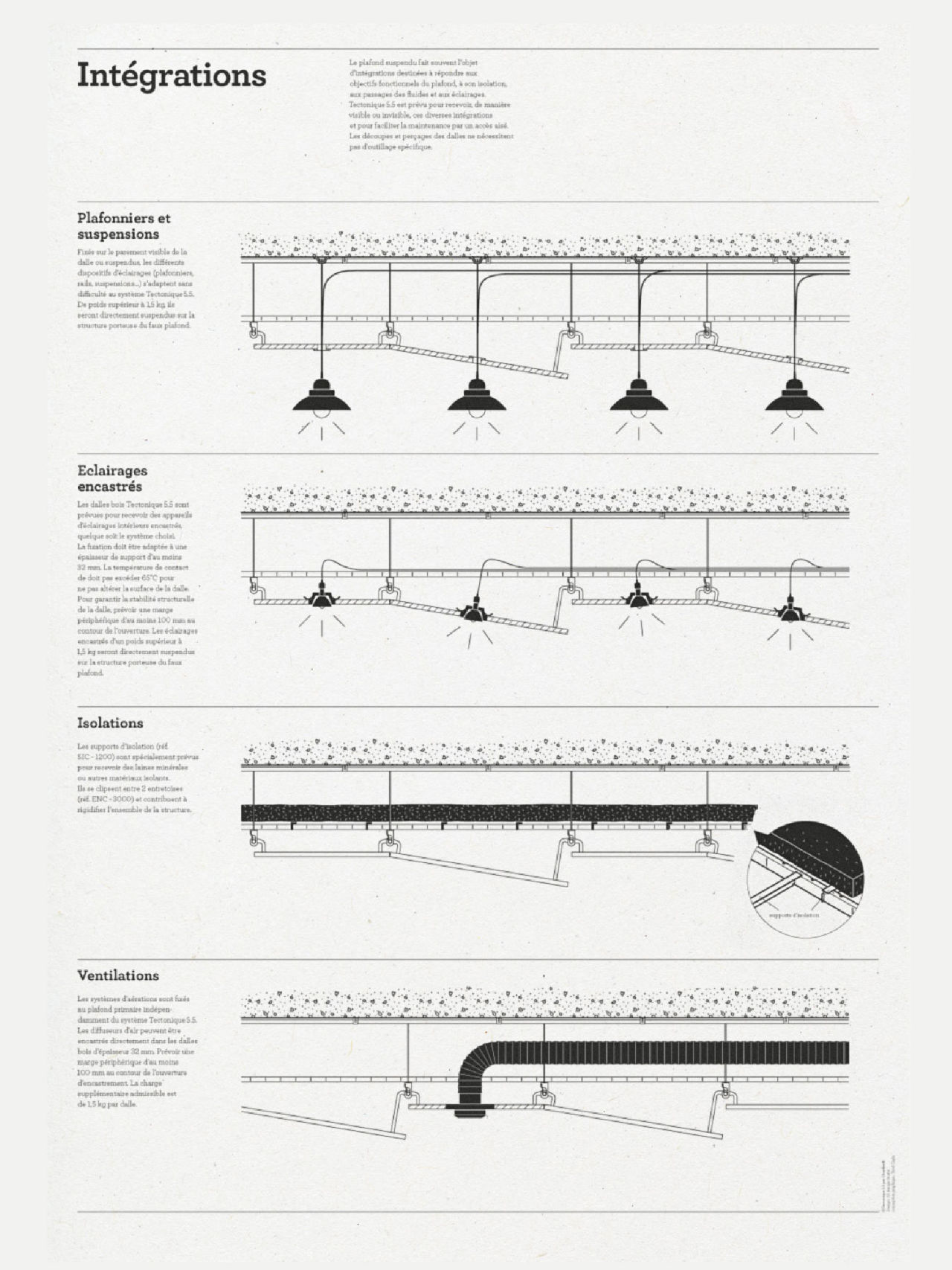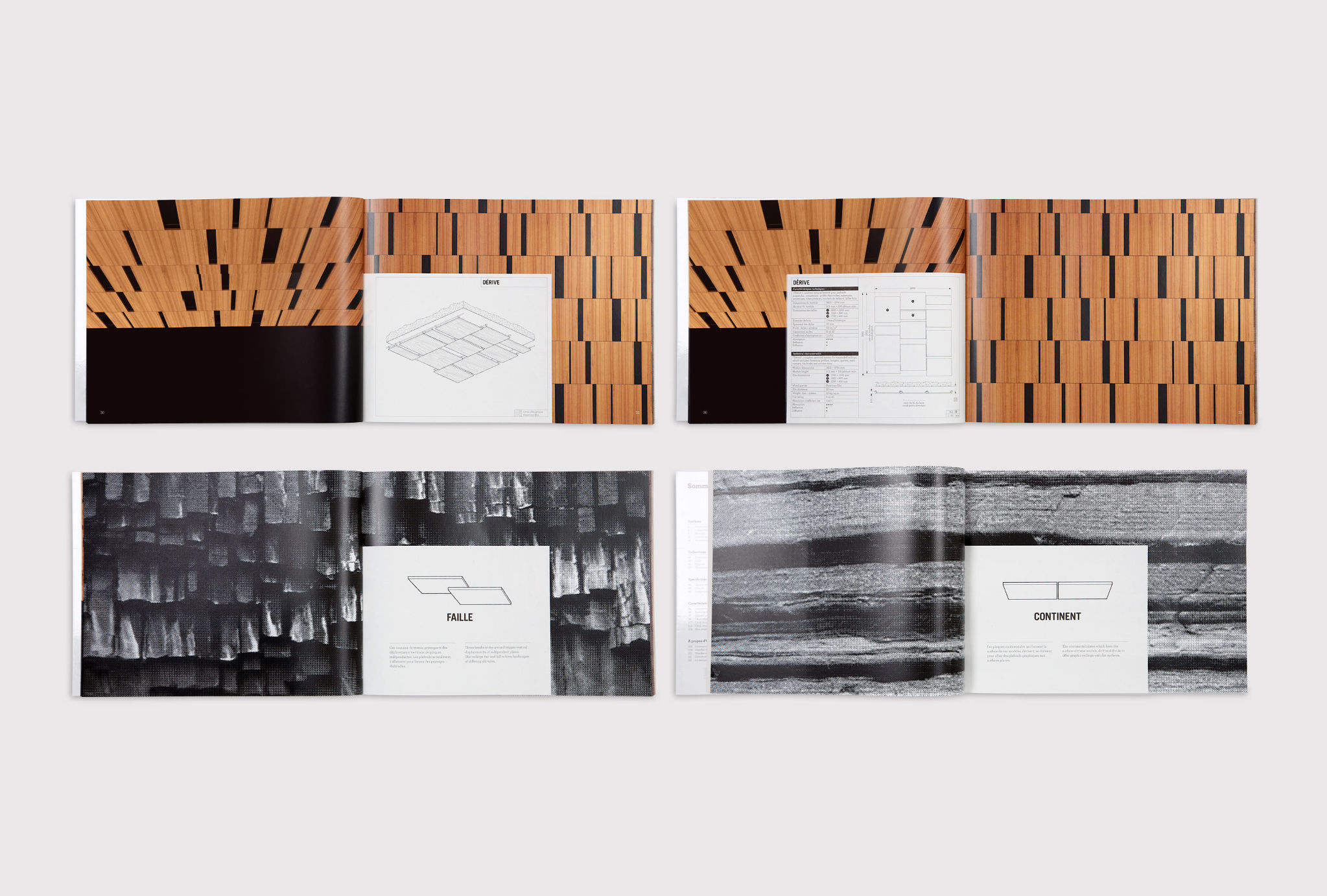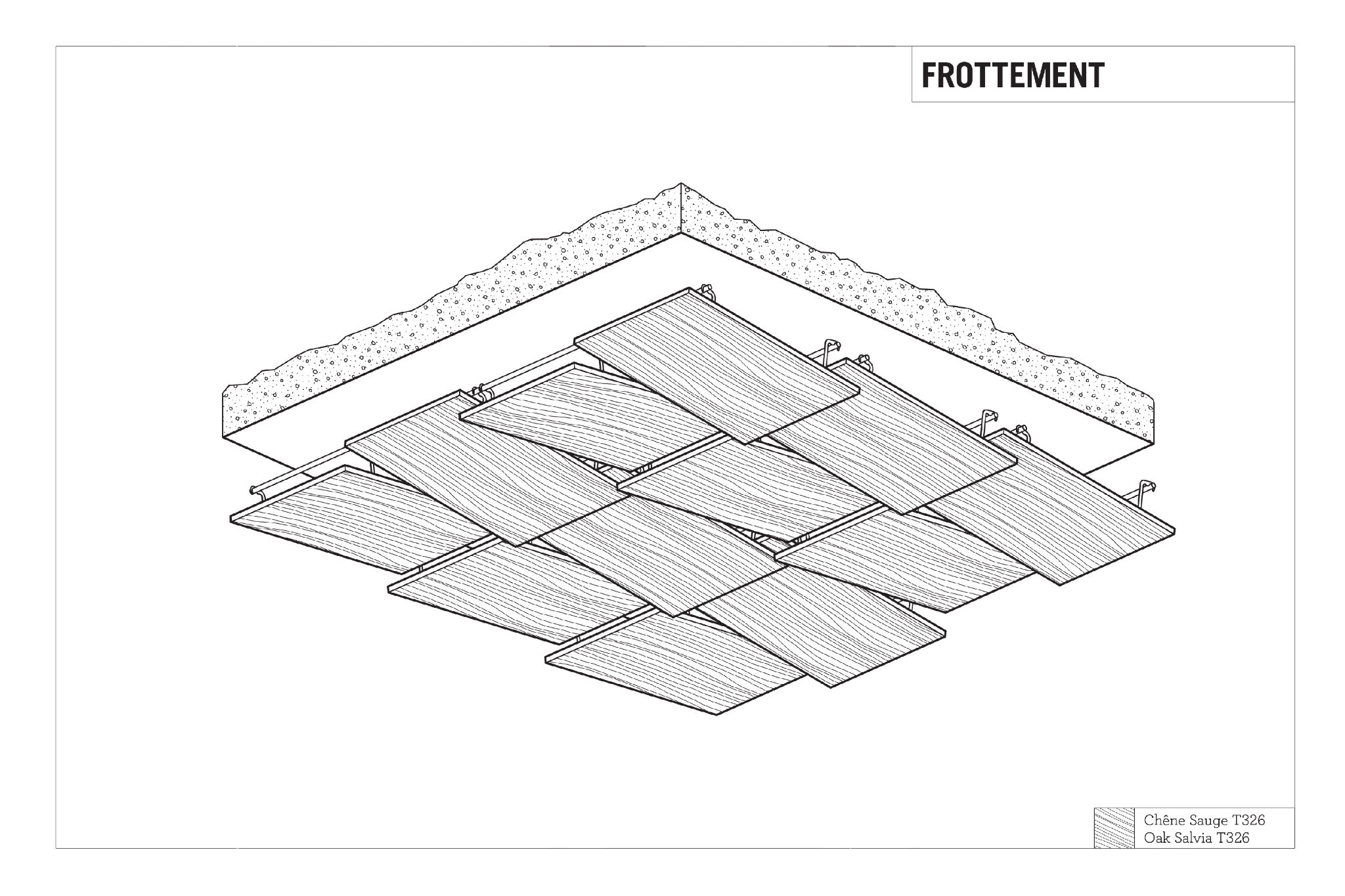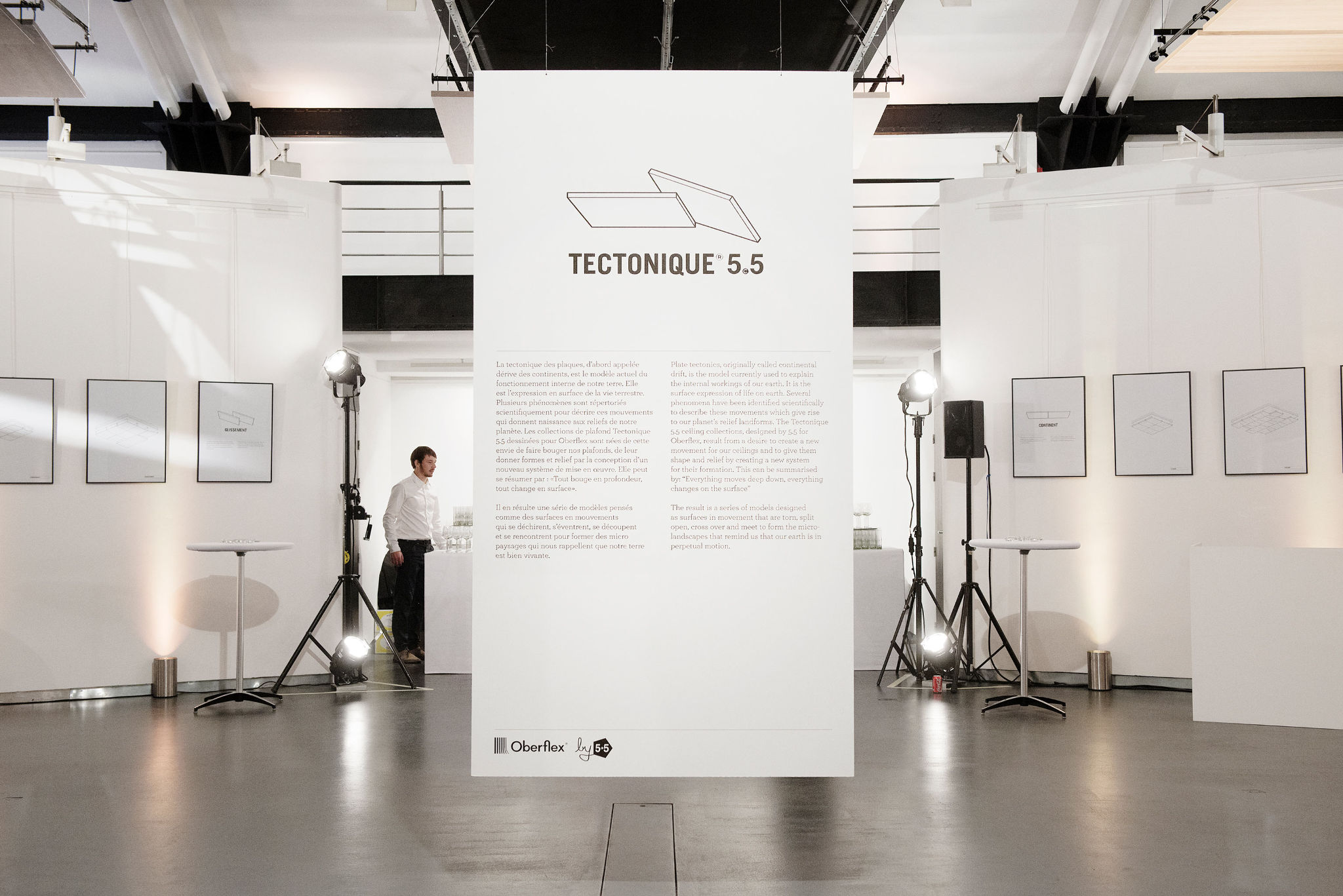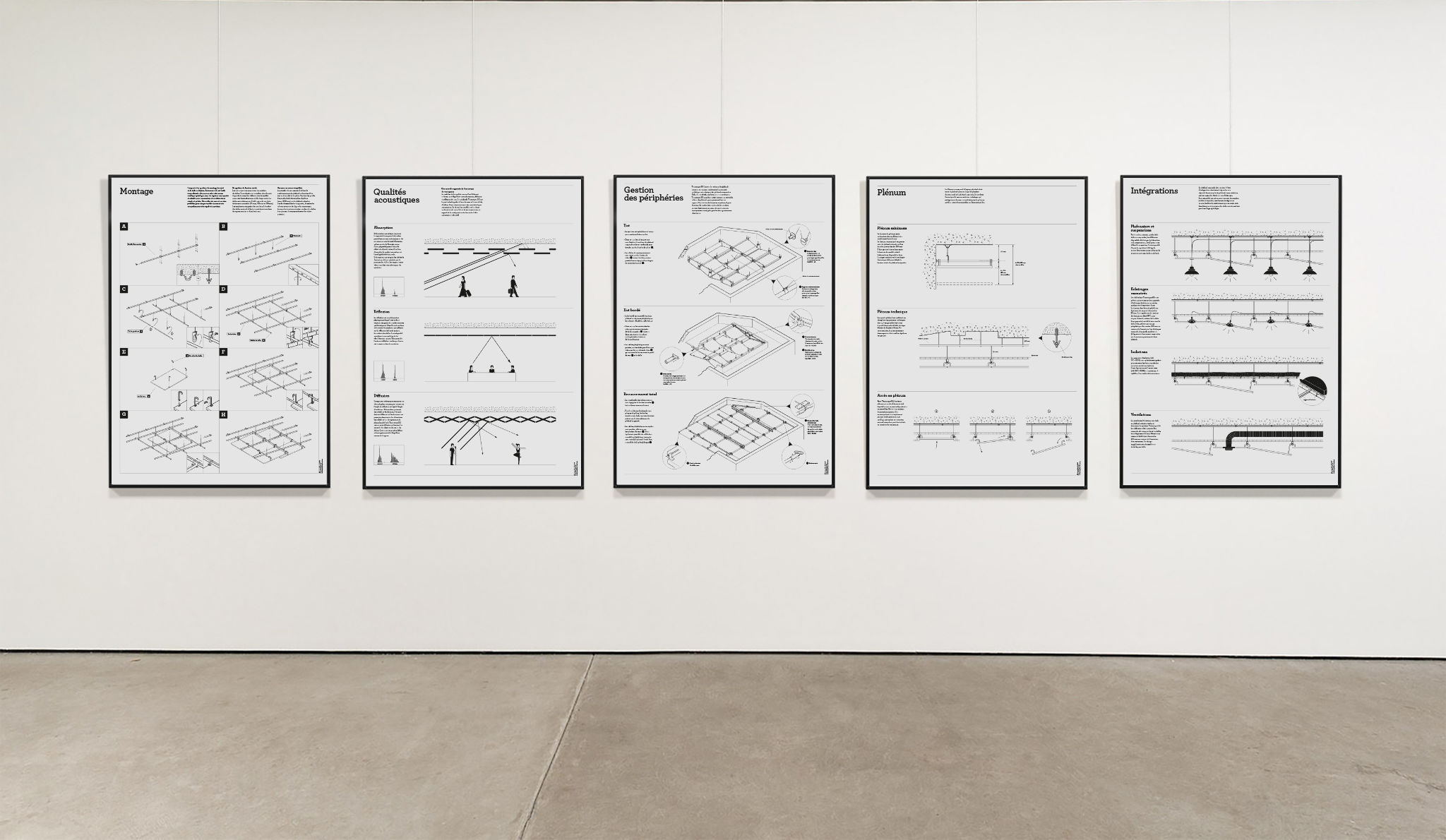 Plate tectonics, previously known as continental drift, is the current model for the internal workings of the Earth. It is the surface expression of life on earth. Various phenomenal have been observed by scientists to describe these movements that give the planet its topography. The TECTONIQUE by 5•5 ceiling collections designed for Oberflex were the fruit of a desire to move our ceilings and to give them shape and topography through the design of a new installation system. It can be summarized as 'Movement in the depths causes change on the surface'. It is the result of a series of models designed as moving surfaces that split, break apart, divide and meet to form miniature landscapes that remind us that the Earth is, in fact, alive.
• Gold medal for design - BATIMAT
• National innovation award - l'INPI
• HD design award