Halfway between the French mauresque and the lemonade, the Jaune Lemon brings a touch of fantasy to the aperitif. Ultra fresh and slightly tart, this cocktail is simple and quick to make: a dose of RICARD, squeezed lemon juice, orgeatsyrup, generously lengthened with fresh water and ice cubes... You're done!
This recipe, born under the sign of the South, was imagined in collaboration with Guillaume Ferroni, a multifaceted bars and spirits enthusiast from Marseille.
Starting from this recipe, the studio 5•5 accompanied the brand Ricard to create the whole cocktail design: a jar glass, a slice of lemon as a garnish and a straw planted in the middle… Everything has been thought!
The studio 5•5 has therefore imagined a cool, playful and colorful artistic direction to create the global universe of Jaune Lemon through a collection of visuals and gifs in stop motion.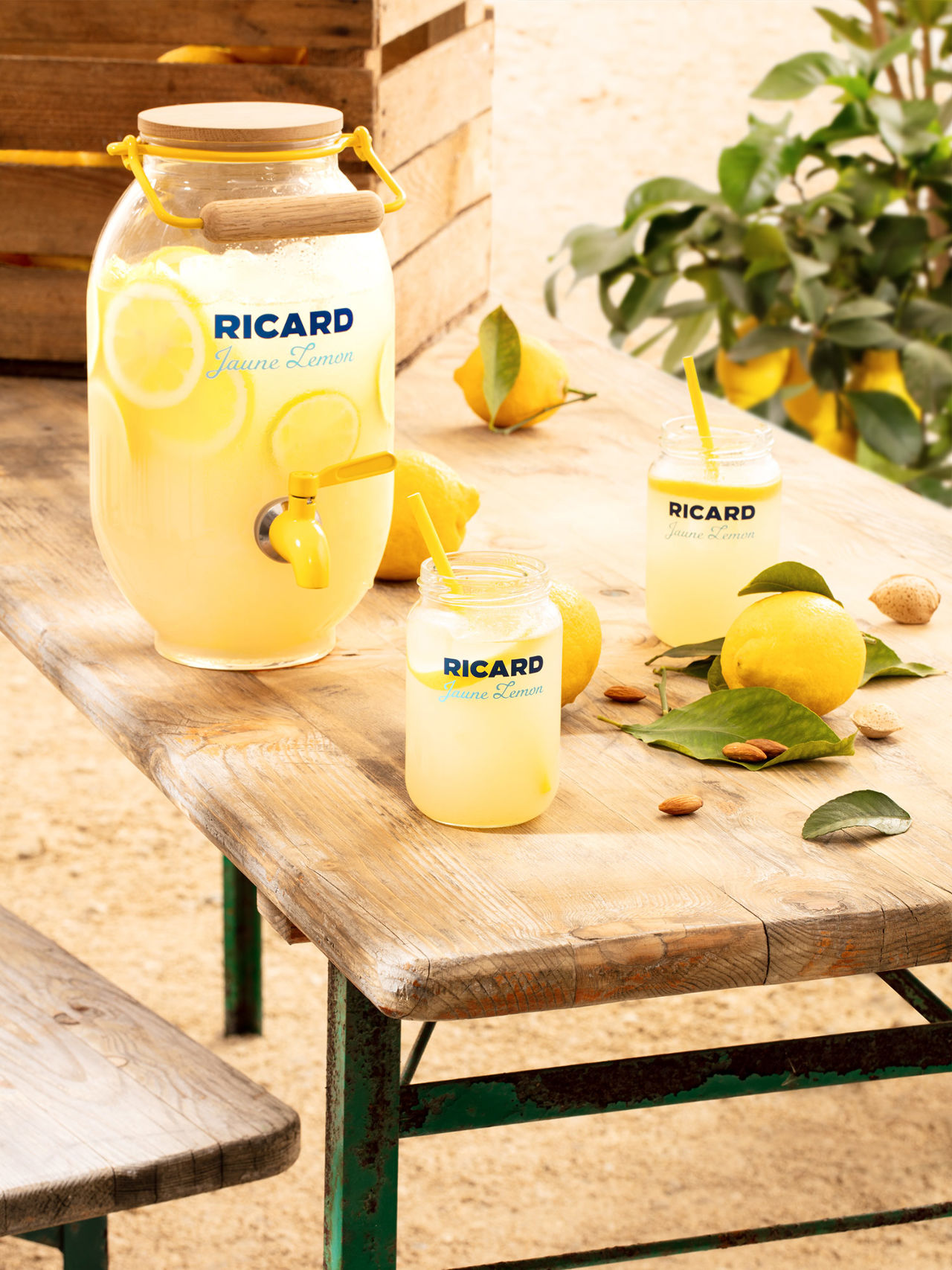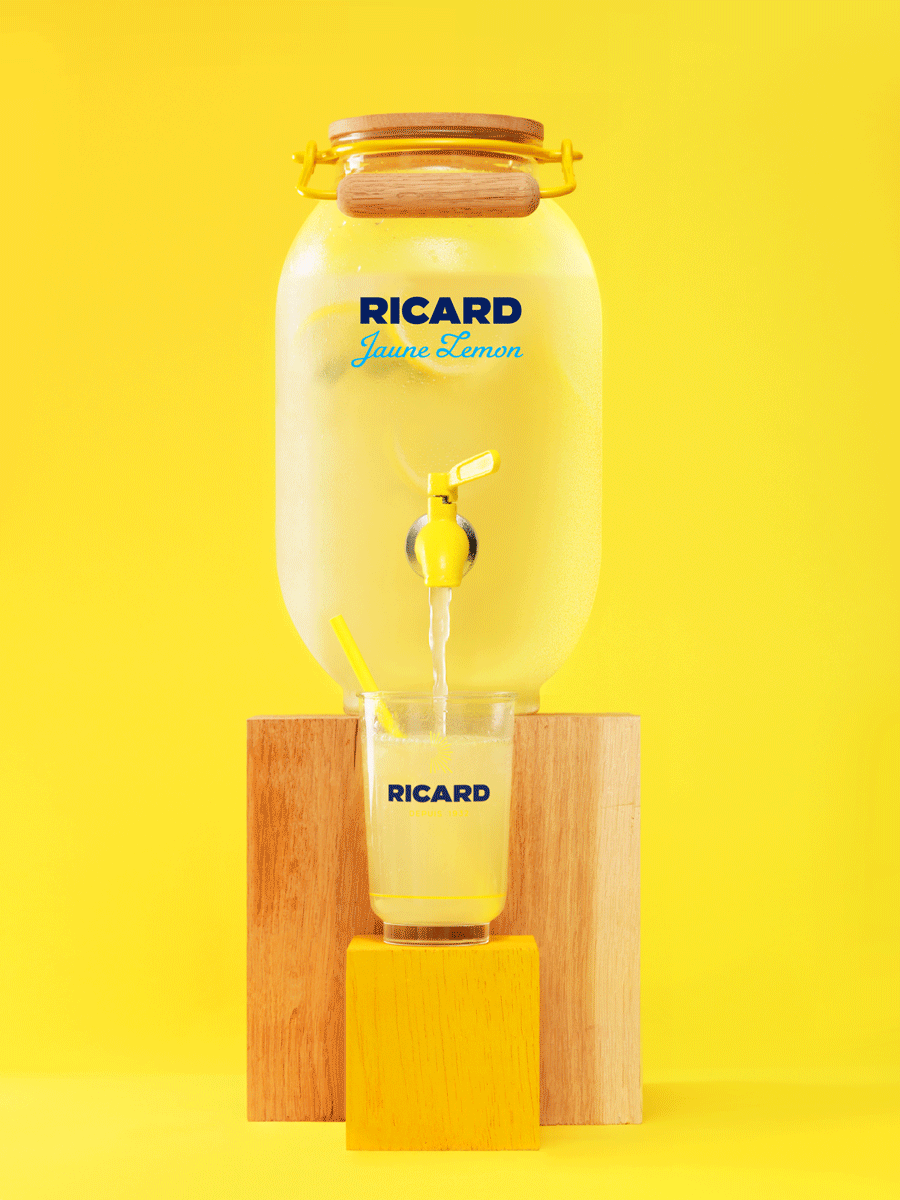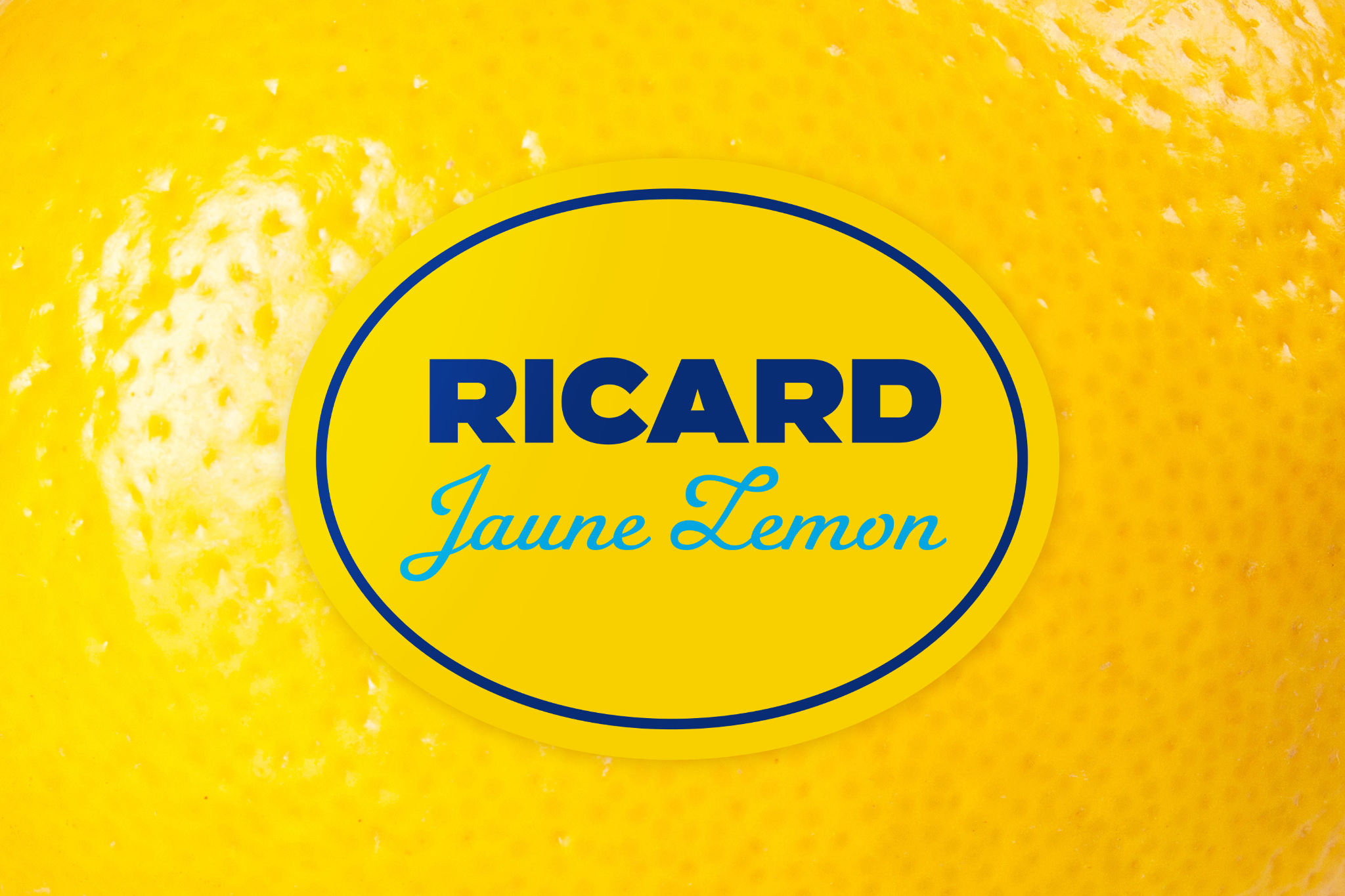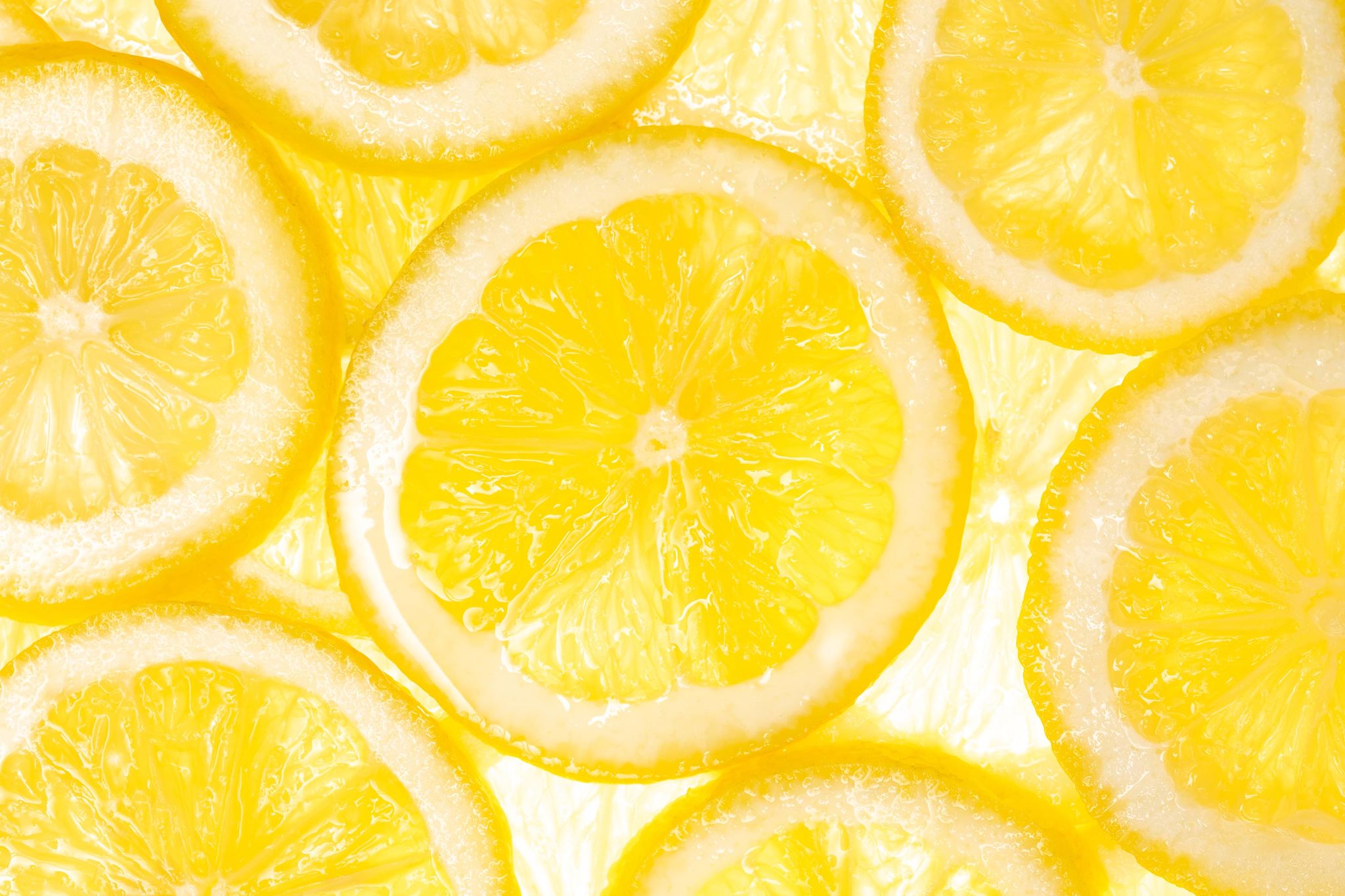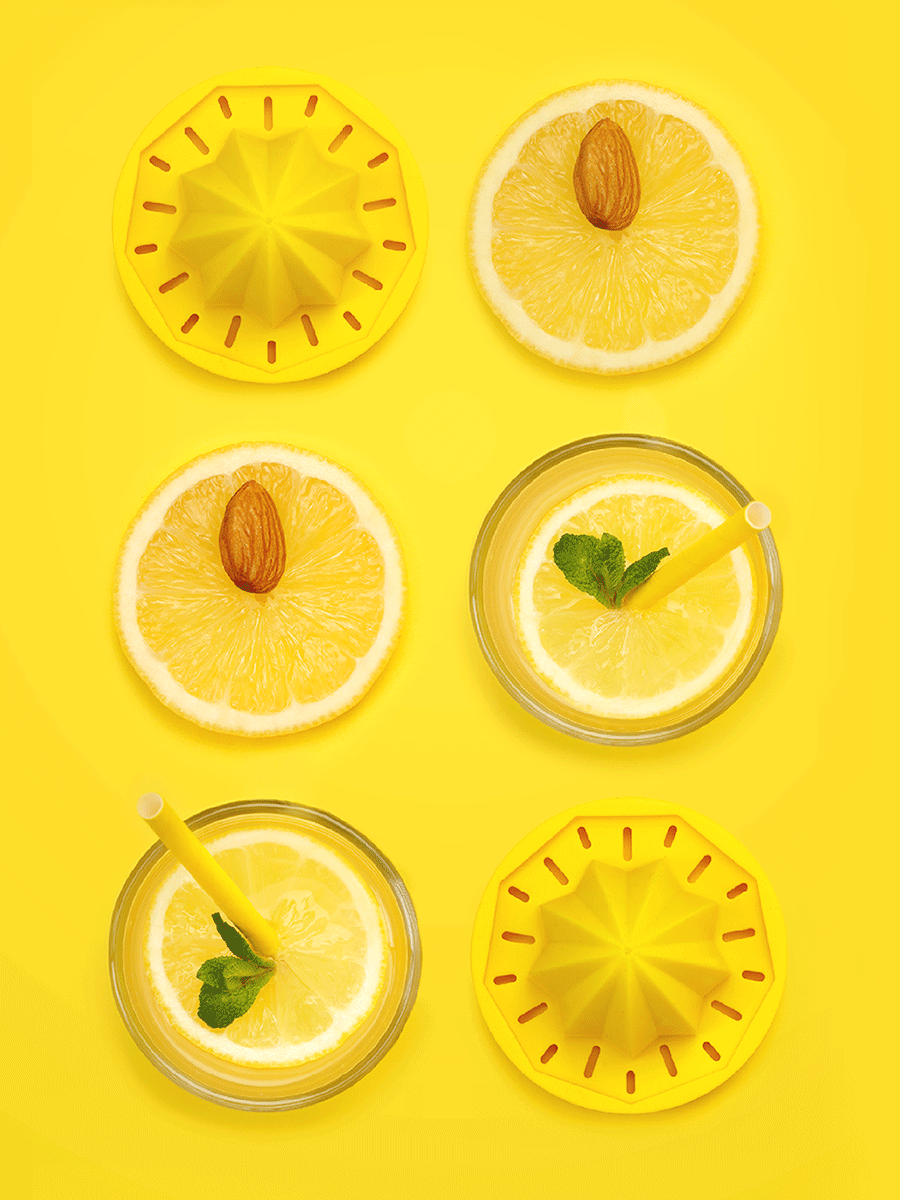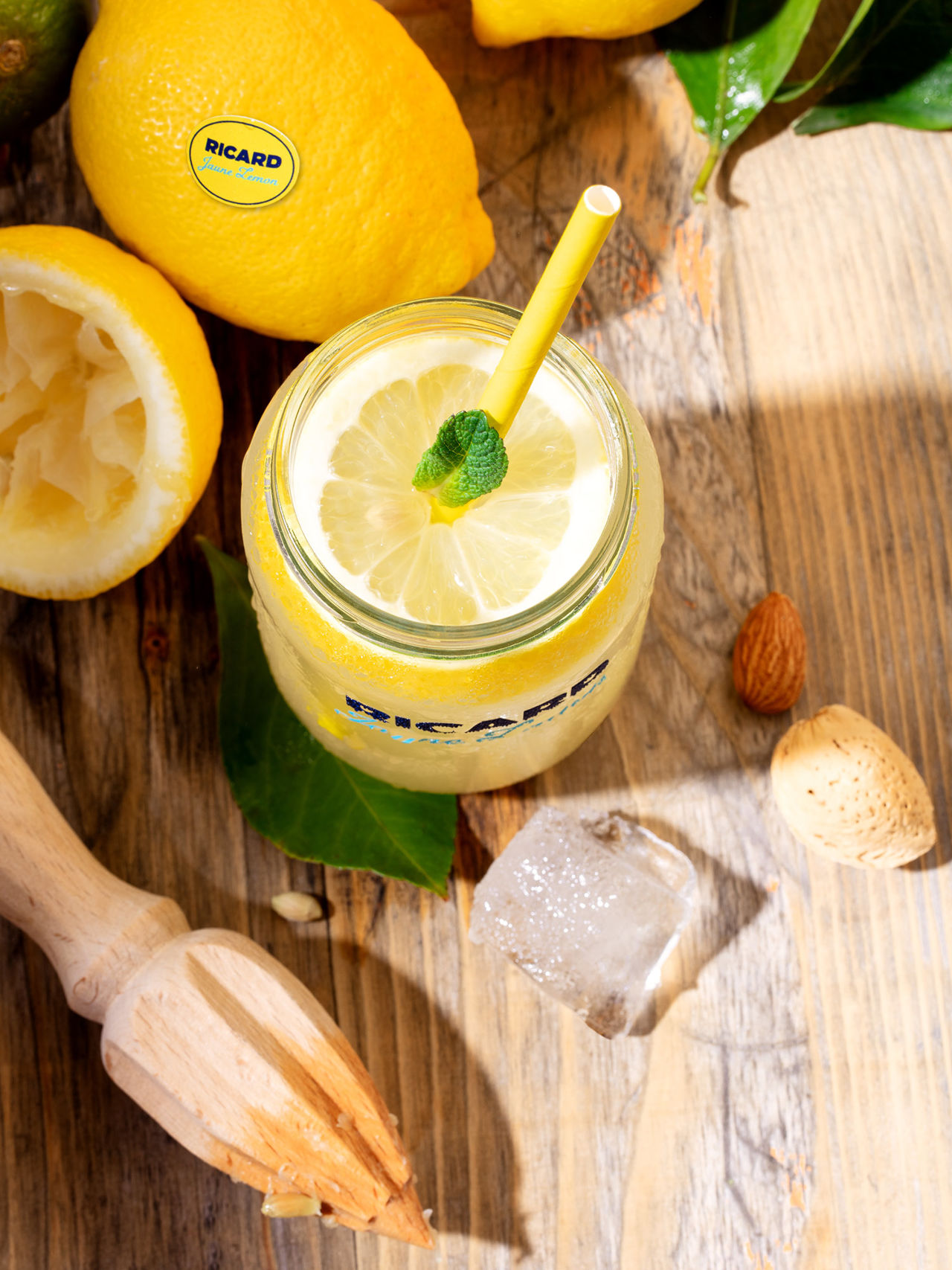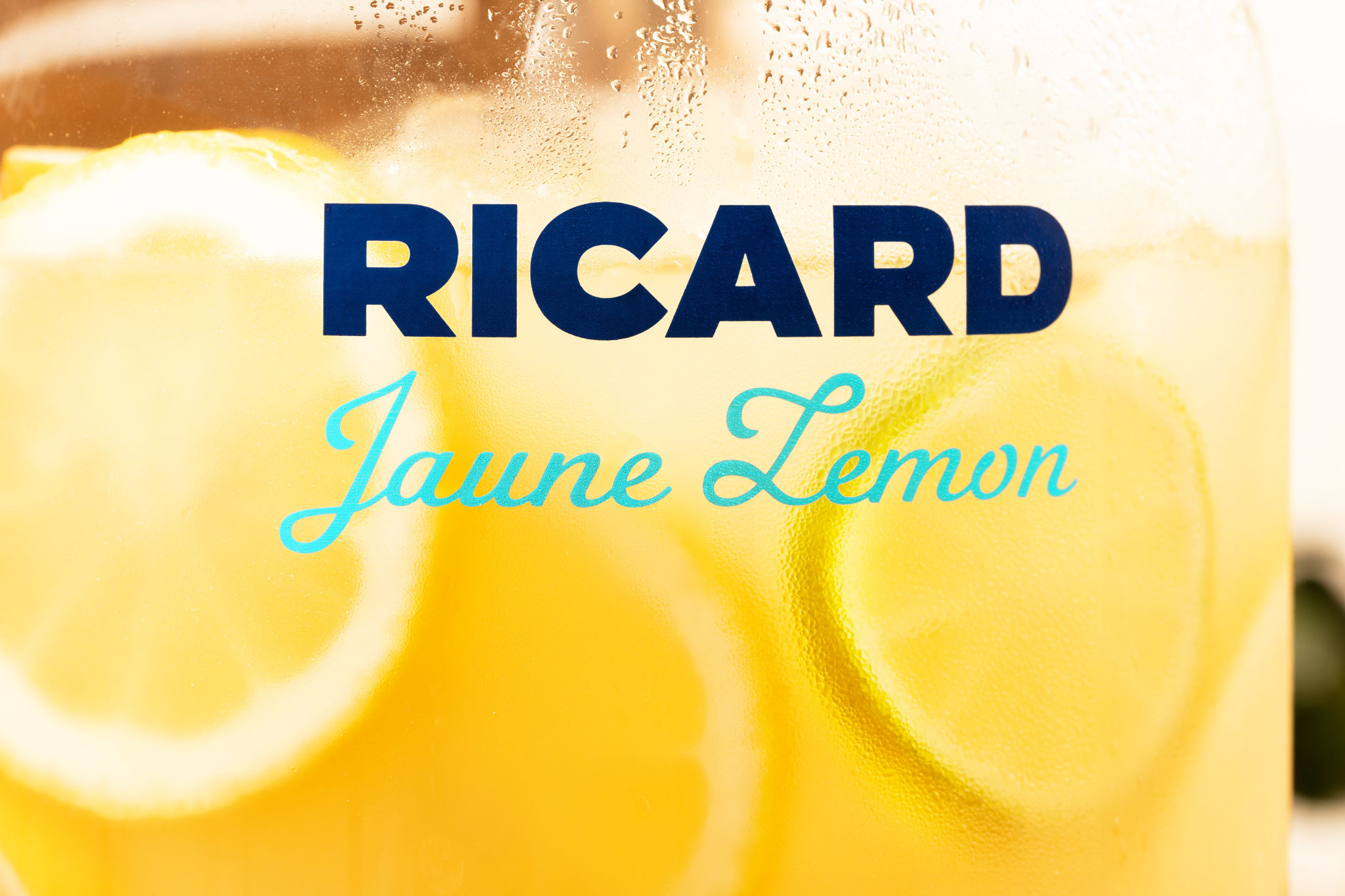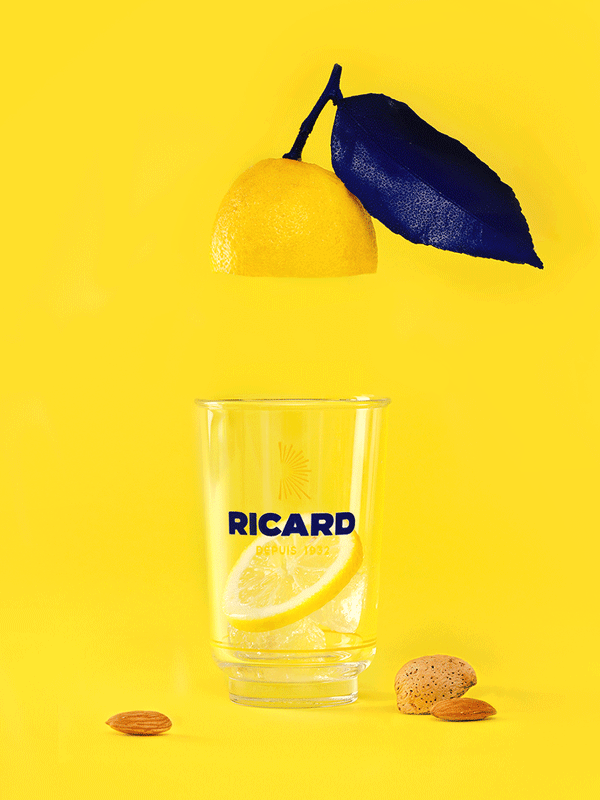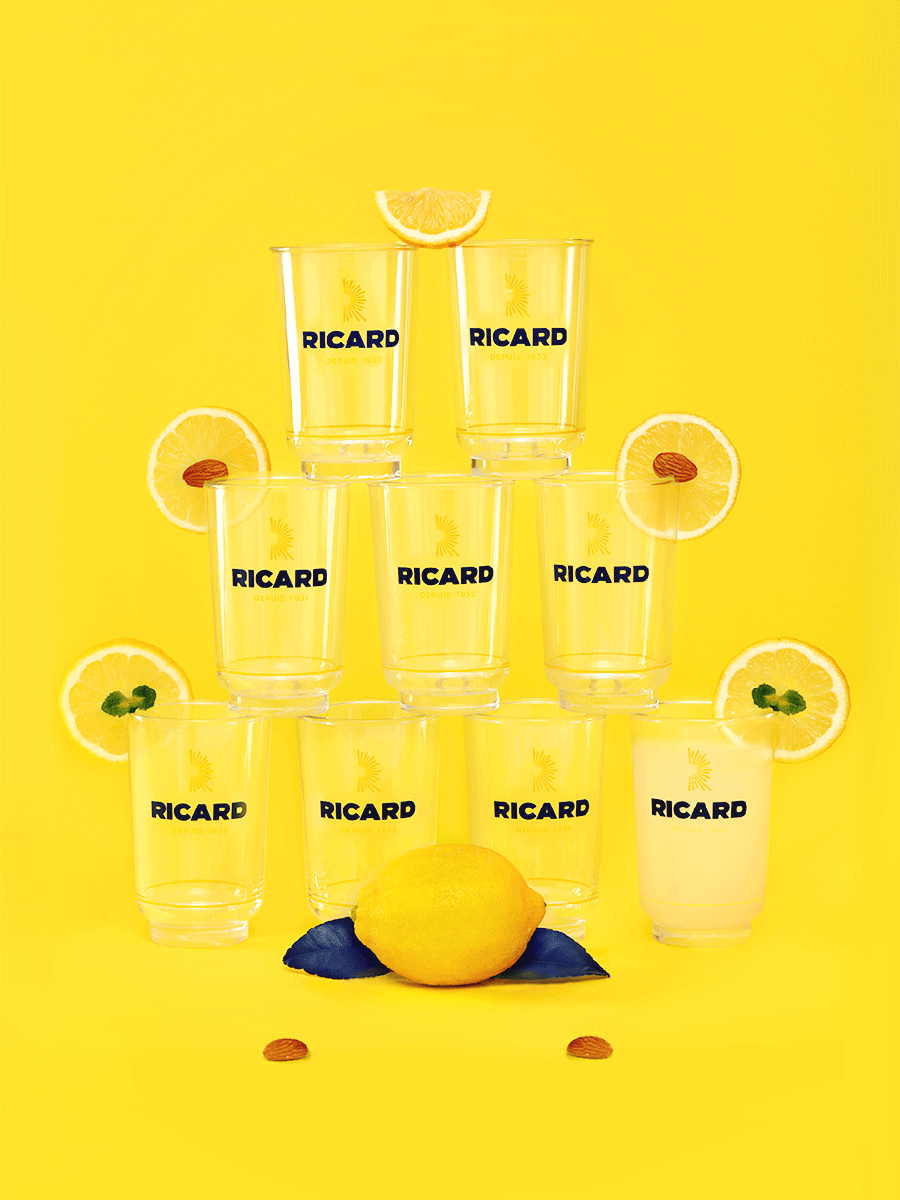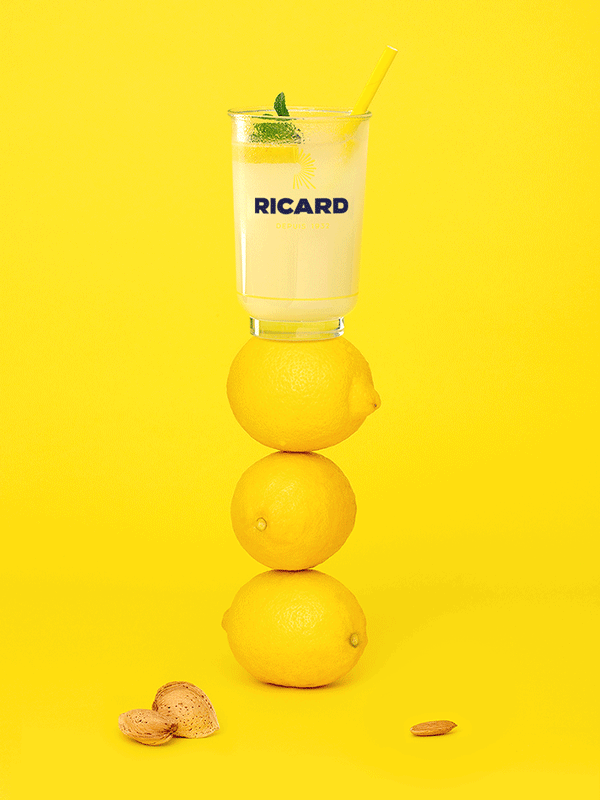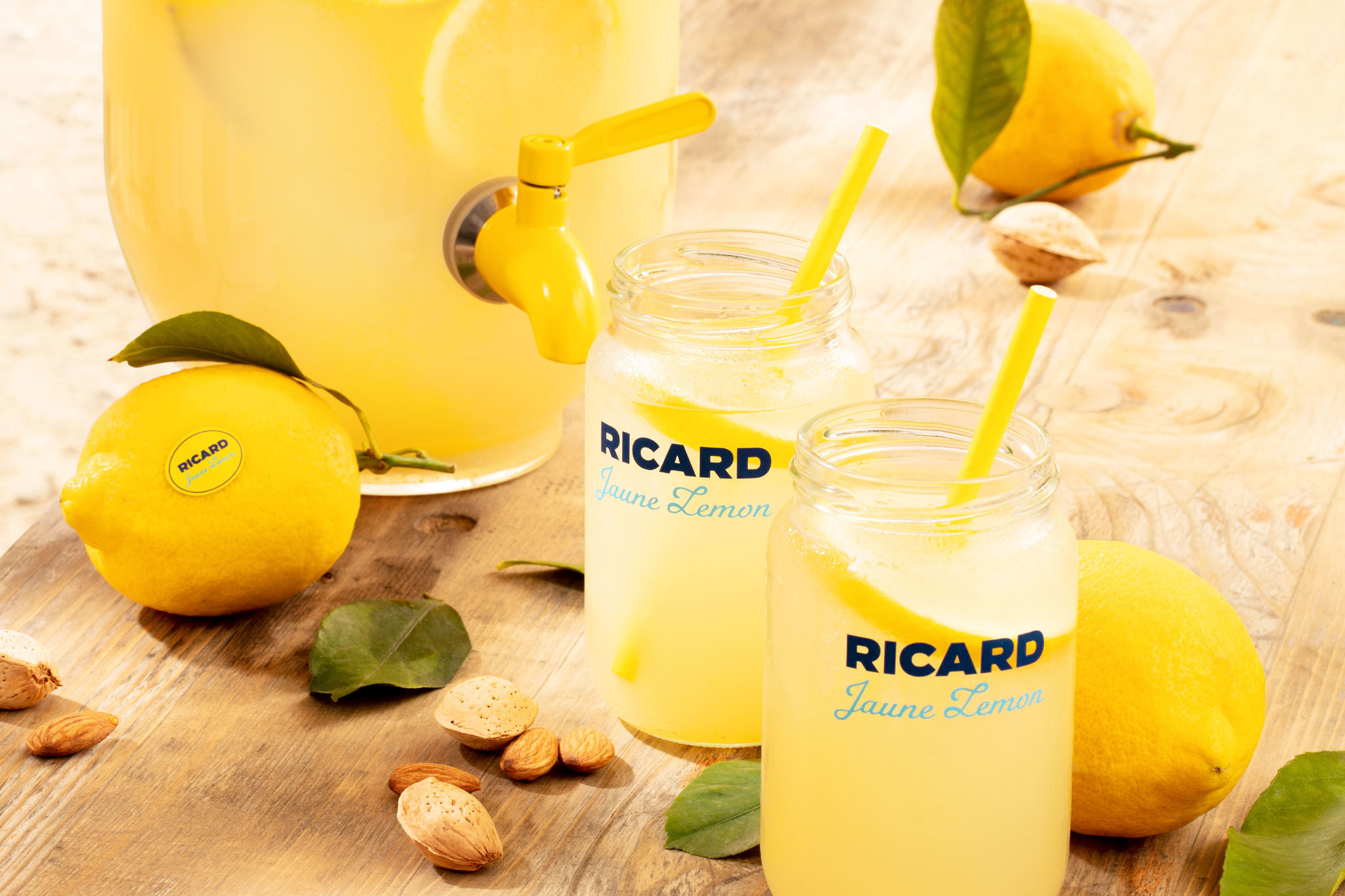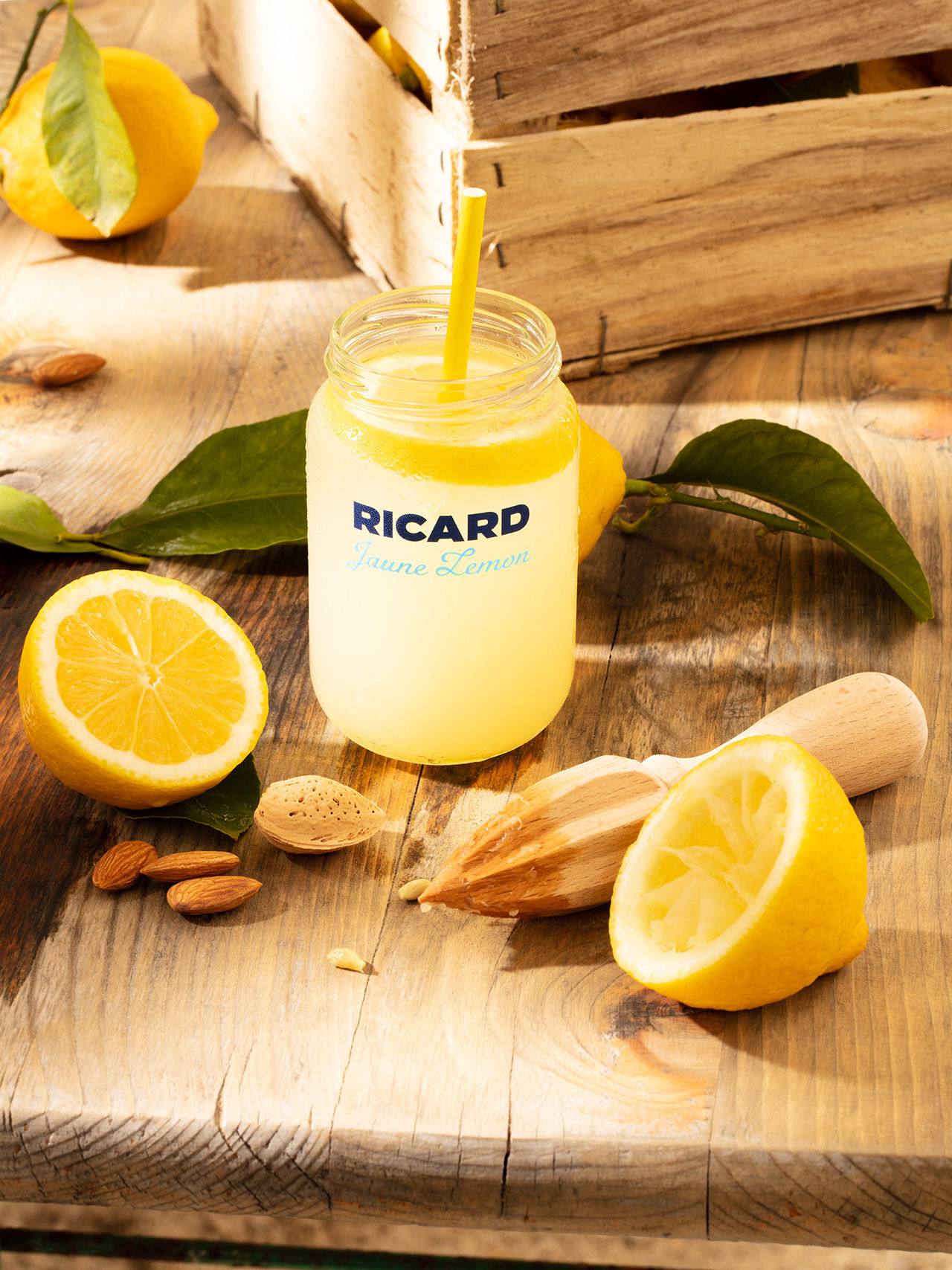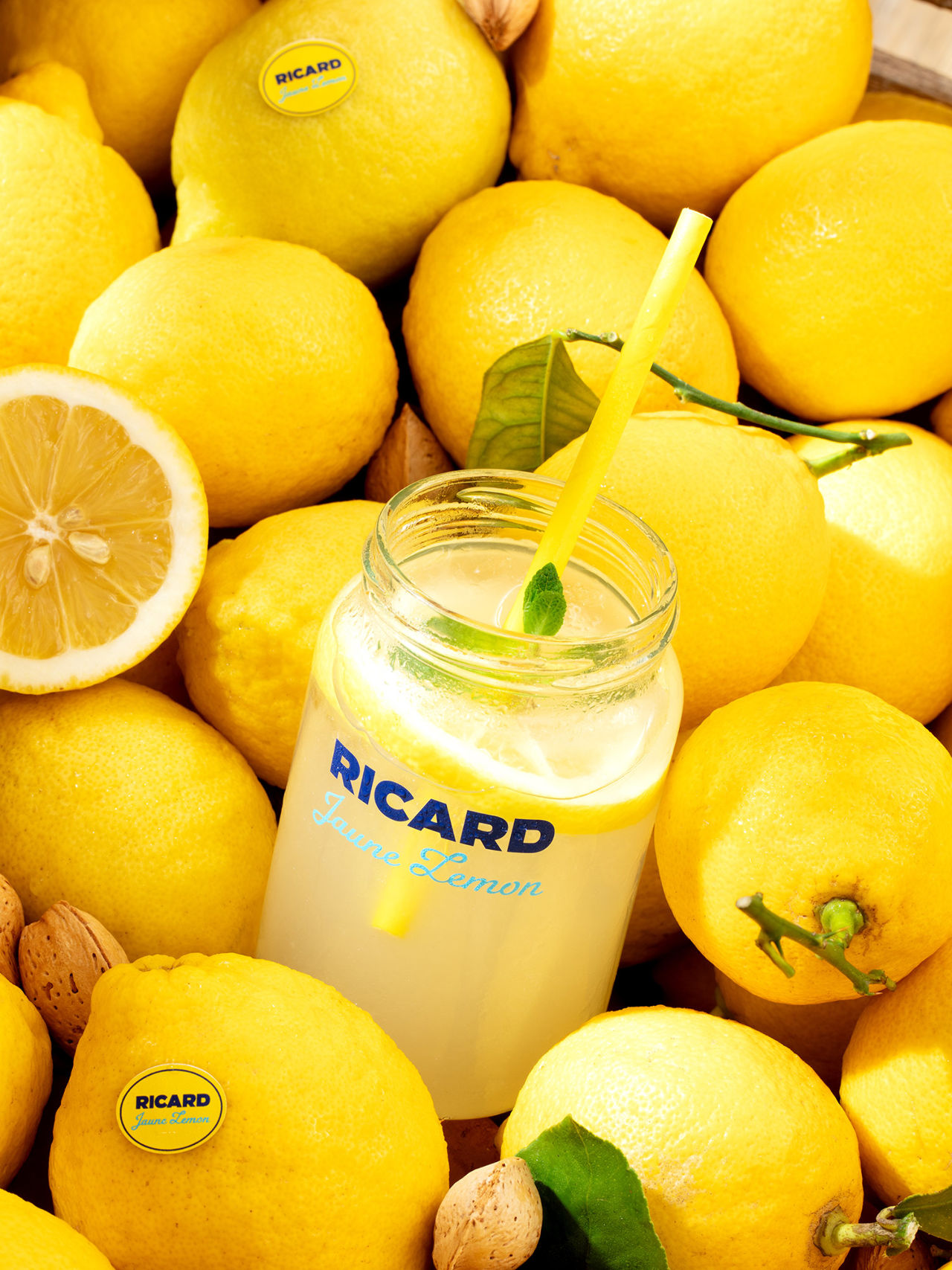 The studio 5•5 also designed the Jaune Lemon Fountain, a jar that embodies the freshness and friendliness of this new Ricard recipe.