A tricolour exhibit design for an exhibit that's SO French! We flew the flag in the Atelier Renault, criss-crossing it with blue, white and red ribbon from floor to ceiling. A unique backdrop for the objects of a collection with an unmistakeable French accent!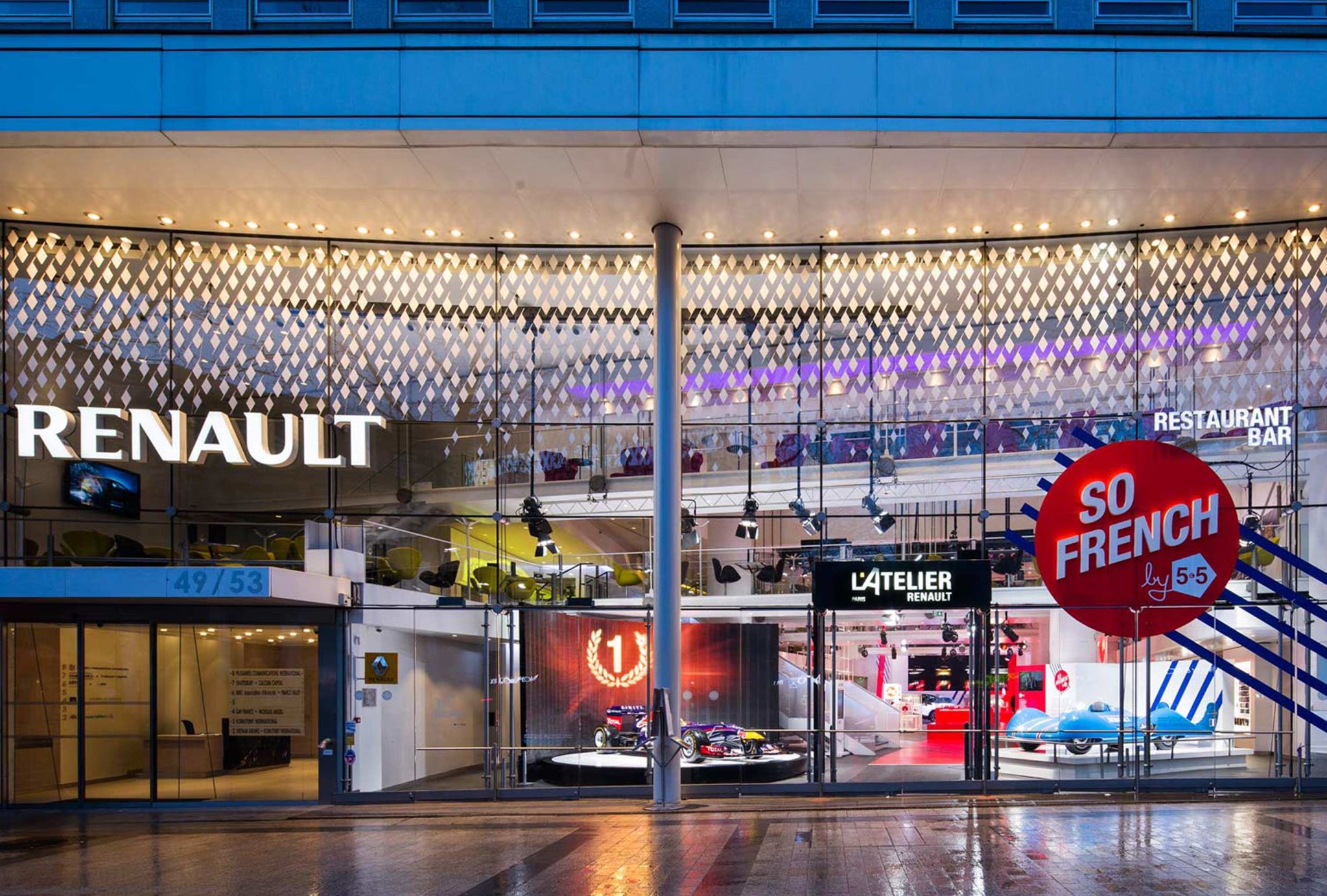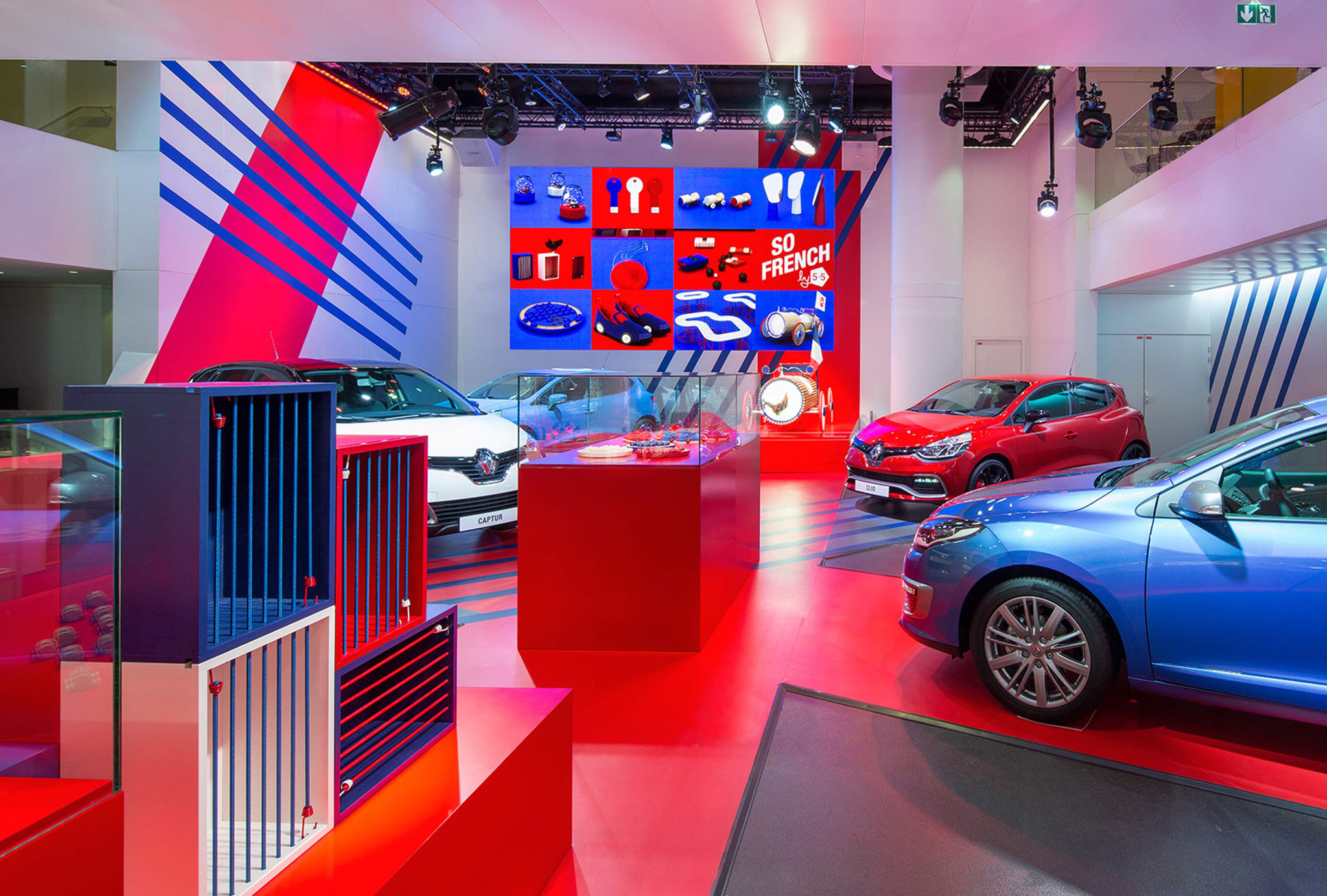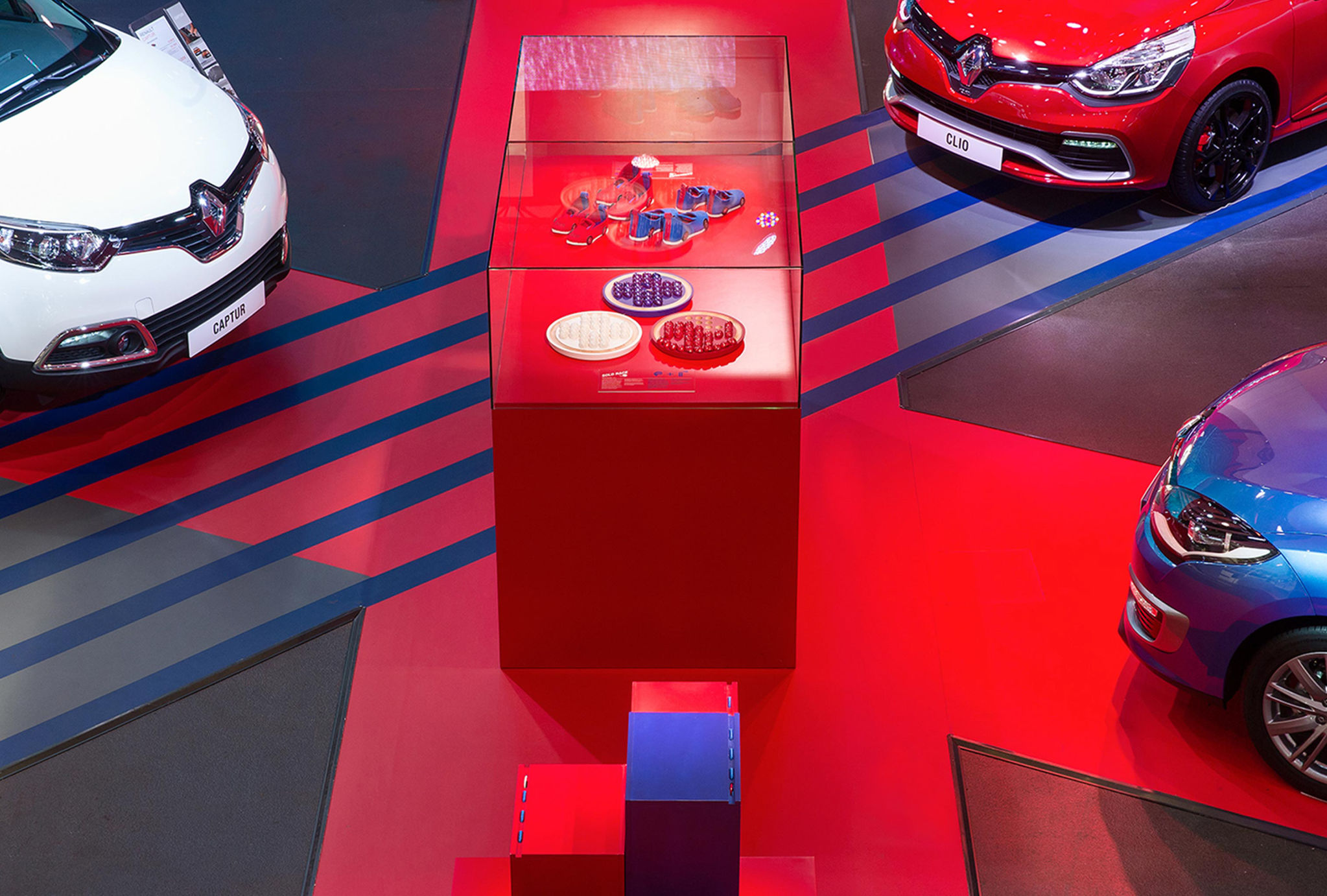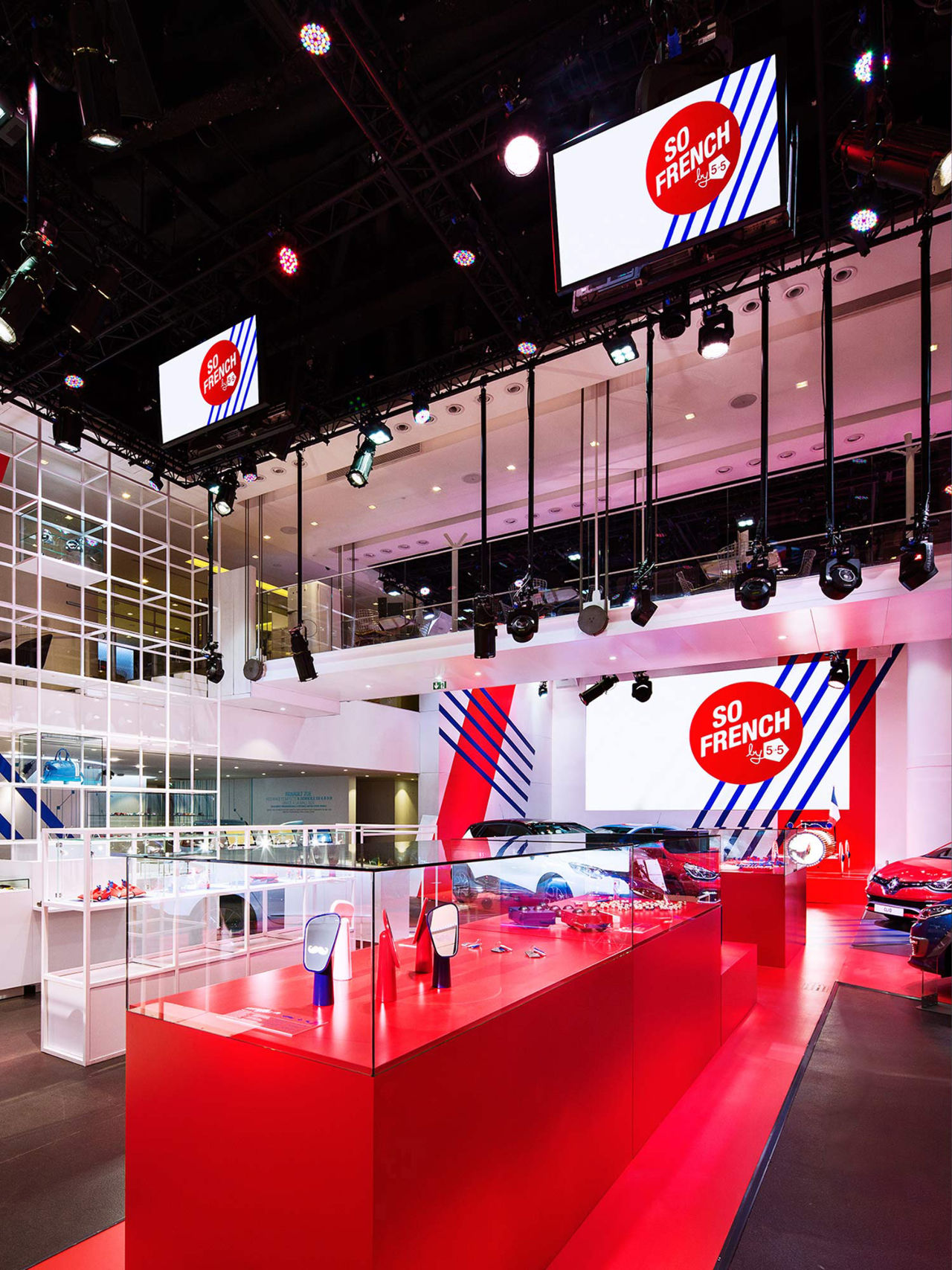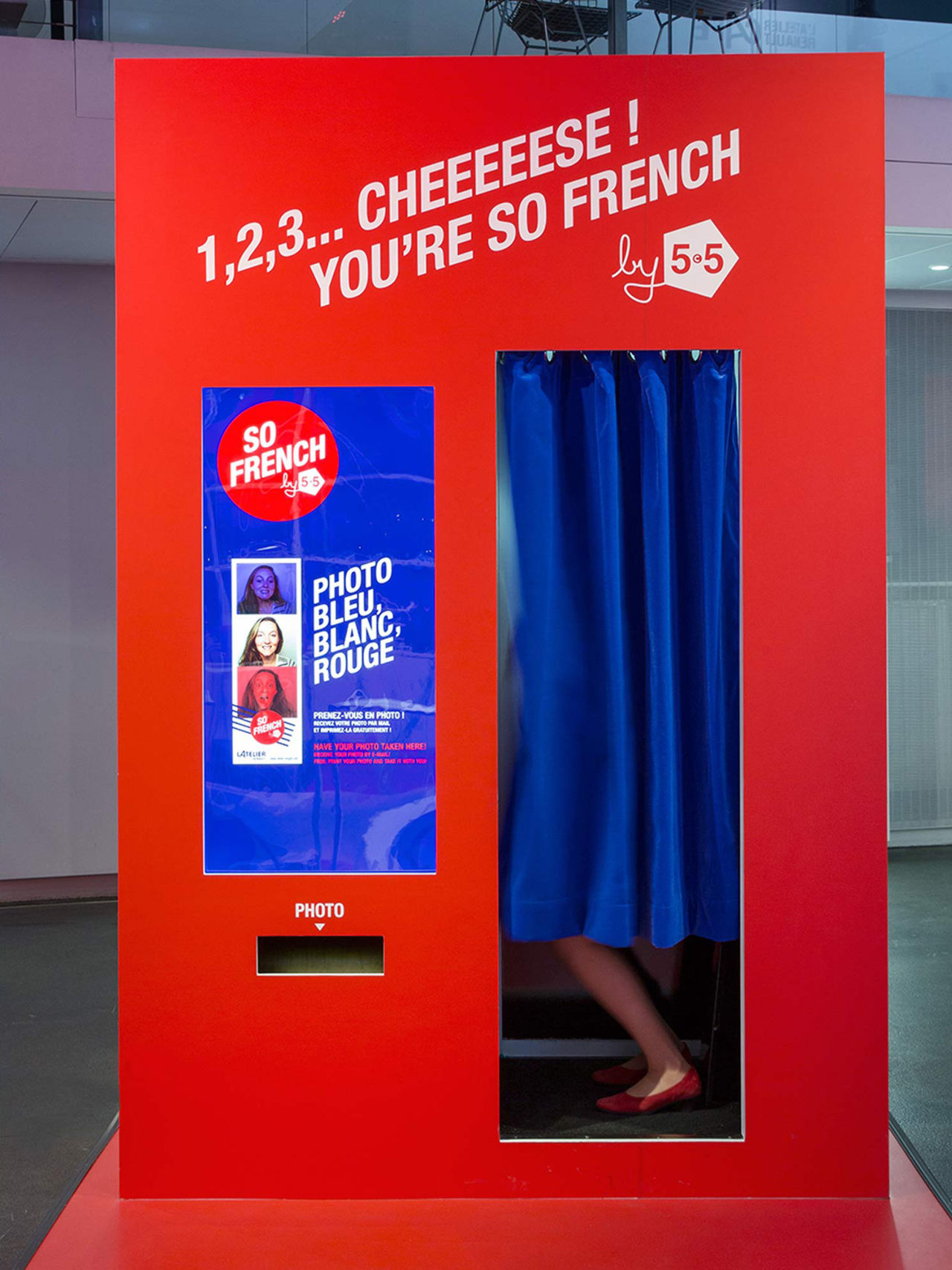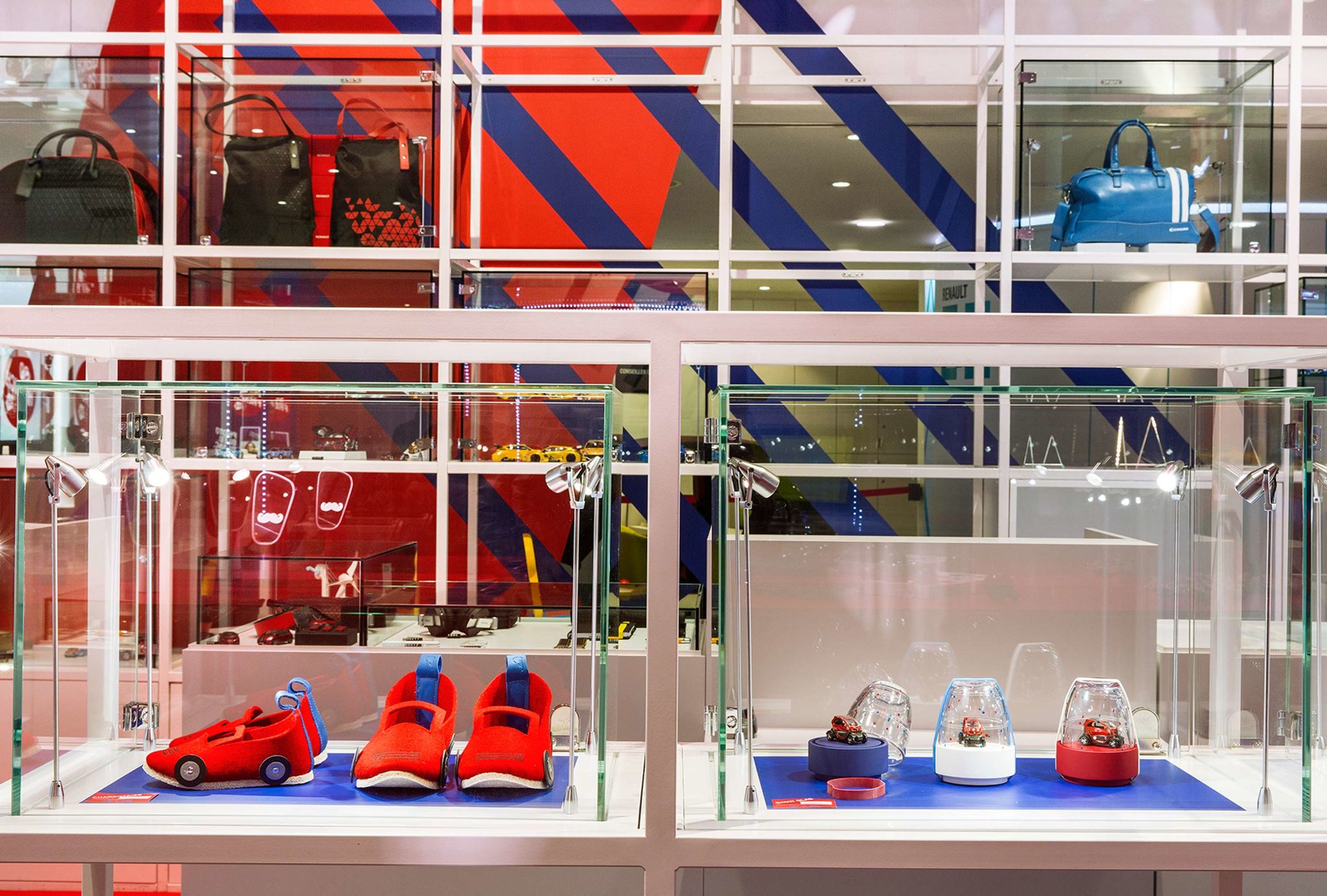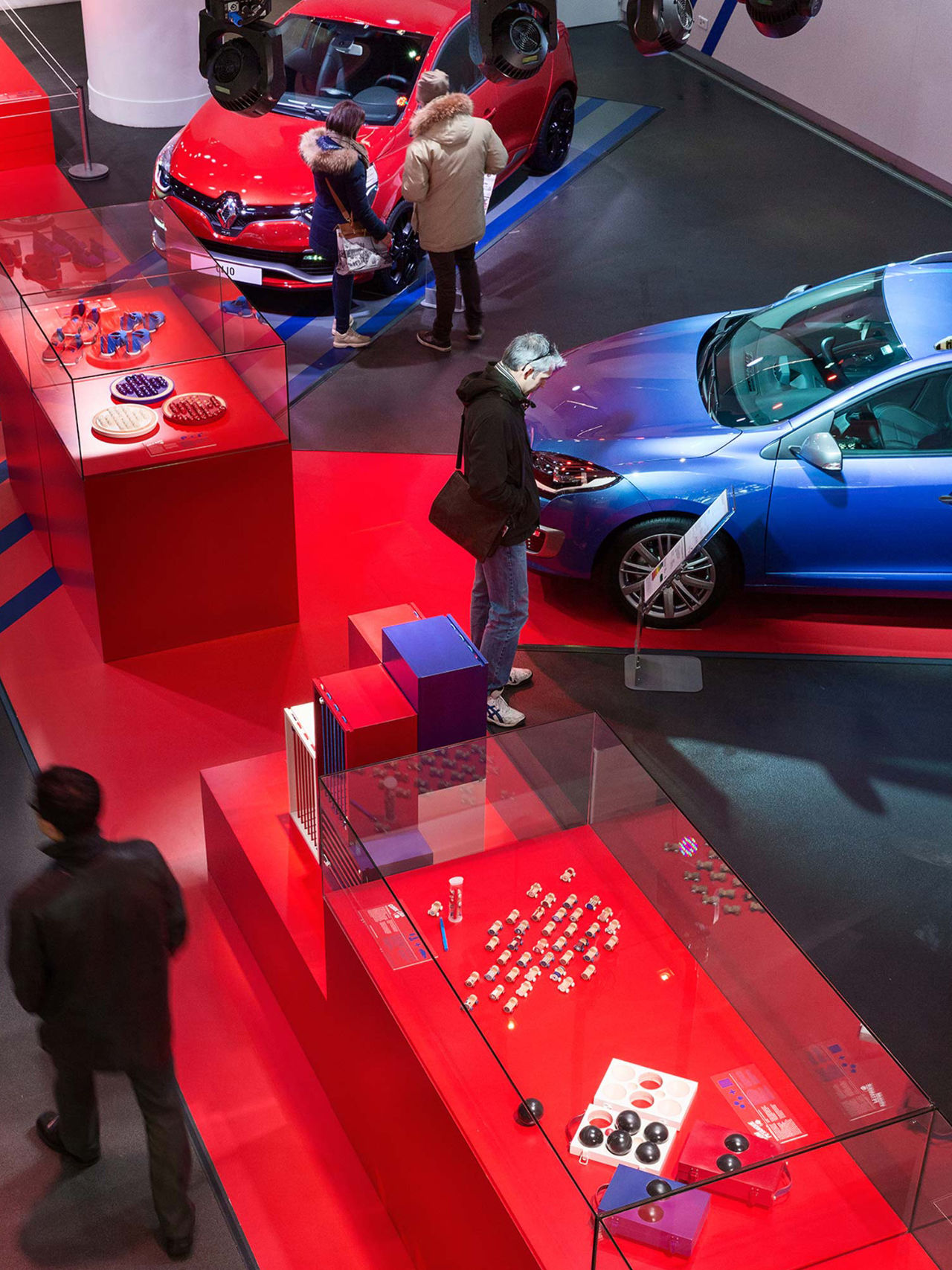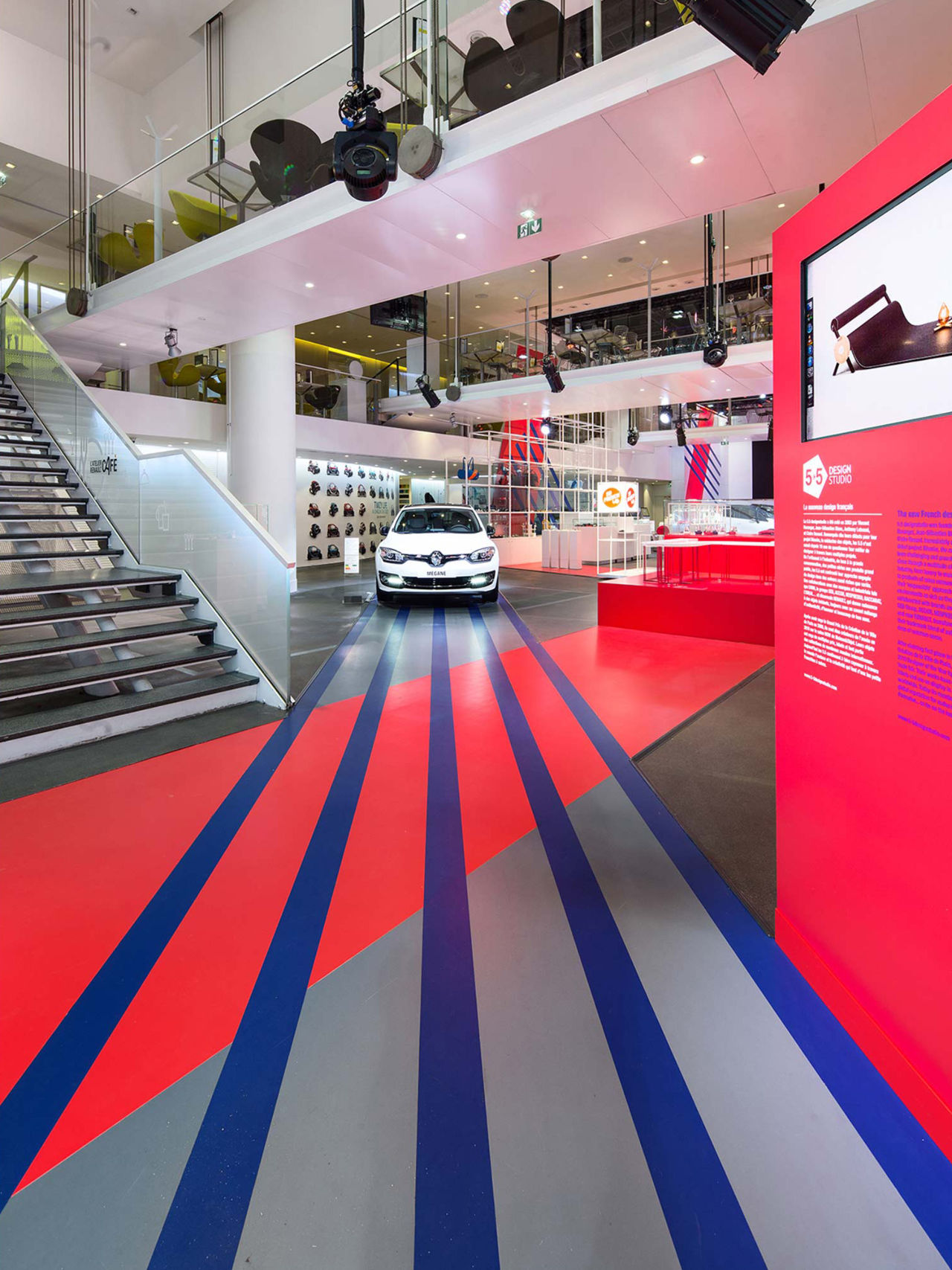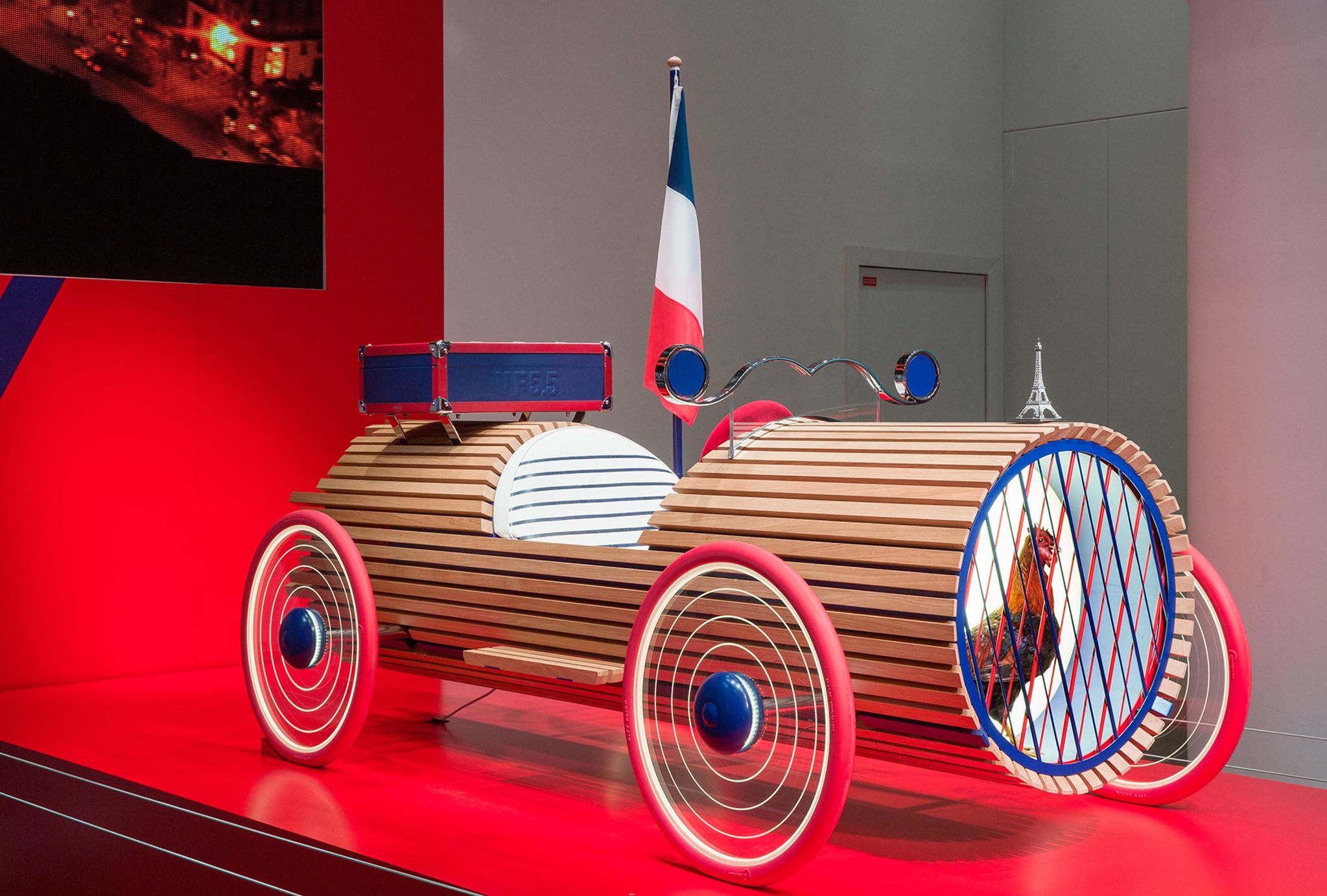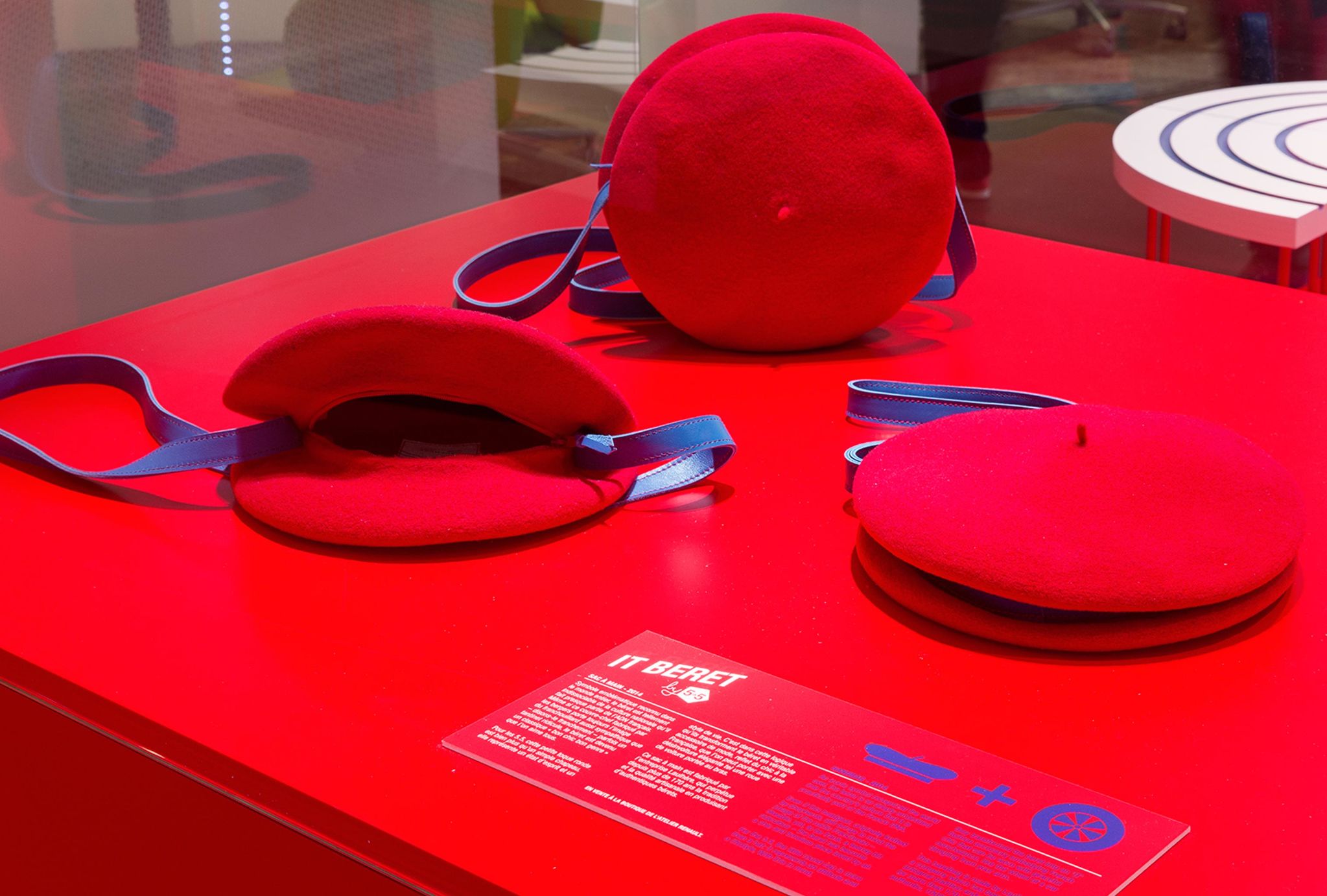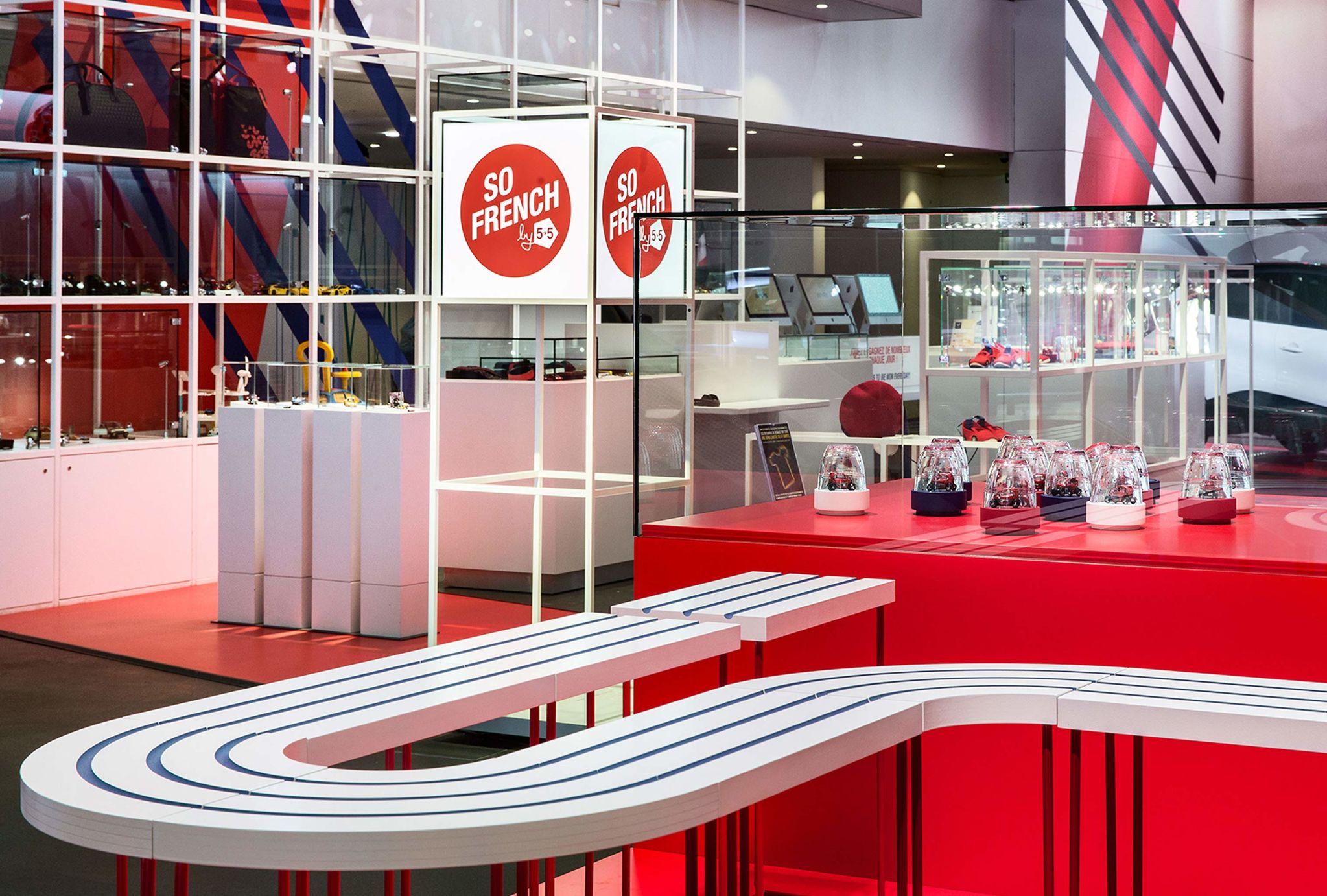 With their fascination for the work of extraordinarily skilled artisans, their knack for hunting down traditional popular items and their special ability to transform everyday objects, the 5•5 reinterpreted for Renault some of the mythical objects engraved in France's collective memory.

Their inspirations include the legendary beret and sailor shirt; the timeless game of pétanque; the Charentaise slipper; the Gallic moustache; escargots, a gem of French cuisine; wines reflecting the different regions of France; the Duralex canteen drinking glass, part of the nation's industrial heritage; and national emblems like the rooster and the tricolour flag.

All of these icons, which define France's identity and symbolise French culture around the world, are being showcased at l'Atelier Renault in an exhibition called SO FRENCH.